Football: Bandari to host Kakamega Homeboyz at Mbaraki Sports Club on Saturday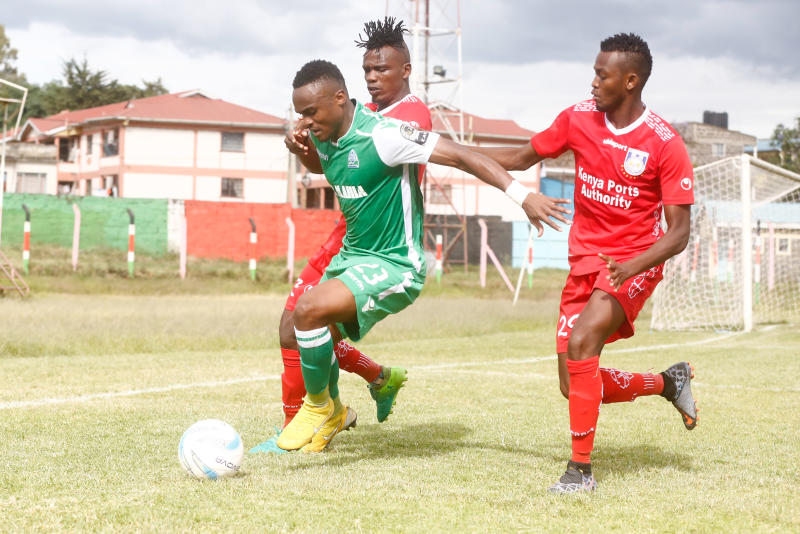 Kenya Ports Authority (KPA), the official sponsors of Bandari Football Club has made radical changes at the club's top management aimed at improving the team's performance.
Former Kenya Ferry Services Managing Director Hassan Musa who has been at the helm as the Chairman of the team's Board of Trustee has been replaced, a month after the exit of former coach Bernard Mwalala.
A senior Marine Pilot and the current General Manager Operations and Harbor Master at KPA Captain William Ruto has taken over as the new Chairman. Musa has served as Chairman for a year after he replaced the previous Chairman Engineer Abdullahi Samatar.
Bernard Osero, the Vice Chairman of the Board of Trustee confirmed the change of guards at the team. Osero said the new chairman holds a Class 1 Master Mariner from the United Kingdom (UK) and has served at sea as a deck officer onboard a variety of vessel types, including tankers, container and General Cargo vessels before finally taking command on a General Cargo Ship.
Board member Twaha Mbarak congratulated the new Chairman and promised to work closely with him to take the team top high heights.
"Musa gave his best and he was committed to the team and we hope Captain Ruto will take the team to the next level," said Mbarak. At the sametime, Osero confirmed the players have been paid their December and January salaries, which was in arrears.
"We know players' salaries are critical and the team's performance depends on the motivation and creates a high level of output," said Osero, adding that salary is directly linked to the team's success.
He said the team had been stretched financially after playing in Caf Confederation Cup last year. "The better you perform, the more finances are involved, "said Osero.
Meanwhile, KPA has increased its sponsorship package to the team from annual Sh 70 million to Sh 120 million.
Reliable sources within the management of the team confirmed yesterday that Sh 45 million had been released to pay for the players and technical bench salaries and pending arrears.
With the financial motivation, Bandari is expected to find its winning ways and improve its current position. The dockers host Kakamega Homeboyz on Saturday at Mbaraki Sports Club under Coach Twahir Muhiddin.