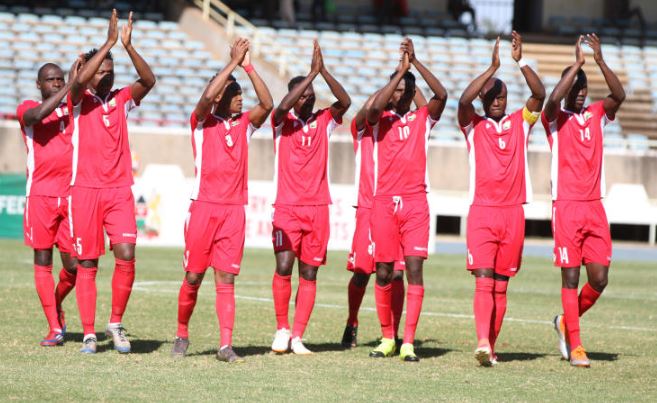 Even as Kenya gears up to the 2022 Fifa World Cup qualification in Qatar, Sports Cabinet Secretary Amina Mohamed was coy on the payment structure of former Harambee Stars coach Adel Amrouche's Sh108 million compensation for wrongful dismissal by the Football Kenya Federation.
Kenya was drawn against Uganda, Mali, and Rwanda on Tuesday night in Egypt, but face ejection from the second phase of Qatar 2022 qualifiers and stand to lose its development fund from the world football governing body if they fail to pay the Belgian within the set deadline.
The second phase of qualifiers will be played between October this year and October 2021 and Kenya now face expulsion the same way Zimbabwe were for the Russia 2018 World Cup. This was after Zimbabwe failed to pay Brazilian Valinhos at the expiry of the deadline.
Former Kenya coach Amrouche filed a case at the Switzerland-based Court of Arbitration for Sport (CAS) after he was sacked in 2014 without just course.
And in October last year, the highest sports court-ordered FKF to pay the Belgian Sh108 million for wrongful dismissal. The Employment and Labour Relations Court also awarded his successor Bobby Williamson Sh55 million for unlawful dismissal.
The rulings came barely two months after the federation parted ways with immediate former Stars coach Sebastian Migne on a mutual consent.
But addressing the press during a tour of the stalled Nyayo National Stadium yesterday, Amb. Amina was to be non-committal on the payment scheme of the amount whose deadline expired in December 2019.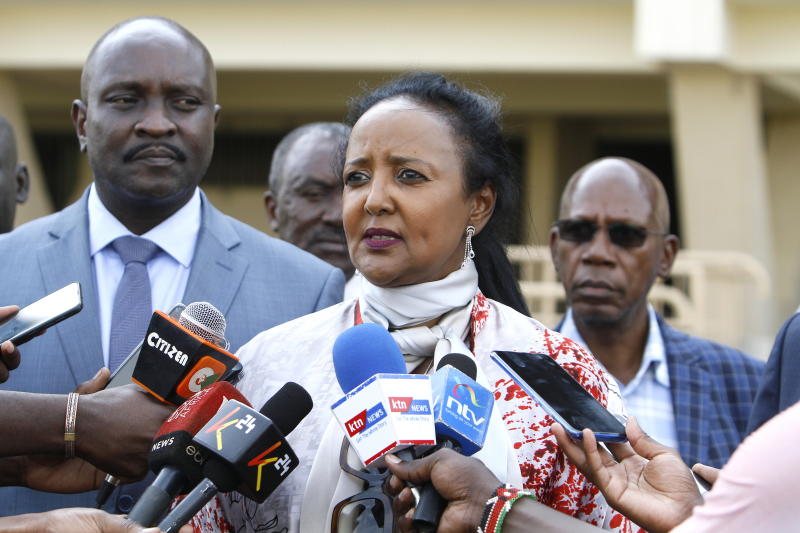 "First of all, we are going to have meetings with FKF because they have written to inform us of all those issues. We will also be going to Zurich soon to have discussions with them as well on issues related to FKF in particular," said Amb. Amina.
"We have gone back to the drawing board and we are going to address them one after another. We are going to work on each and every sport in this country. We will have meetings, talk to all federations and chat the way forward that is acceptable to all of us."
When contacted, FKF President Nick Mwendwa said: "We are actually behind time and we risk being banned from the qualifiers. But we have written to the Ministry and discussed it with the CS. It's on our agenda with PS Okudo in the upcoming meeting."
Asked when the second sporting facility in the country, which was closed for renovation in May 2017, will be officially reopened to the public, Amb. Amina said: "We have agreed that we will finish this work as quickly as possible. Under the instructions of the President (Uhuru Kenyatta), we have to complete this work by March 2020. This is a directive and it must be met. We have no reason to delay this project anymore. I think this unfinished 'monster' has become an eyesore for Kenyans."
Amb. Amina was accompanied by the State Department for Public Works Principal Secretary Maj. Gen (Rtd) Gordon Kihalangwa and newly appointed Sports Principal Secretary Joe Okudo.
In what was his first address to the press since succeeding Kirimi Kaberia at the Kencom-based ministry, Okudo said he was keen to build a strong relationship with federations.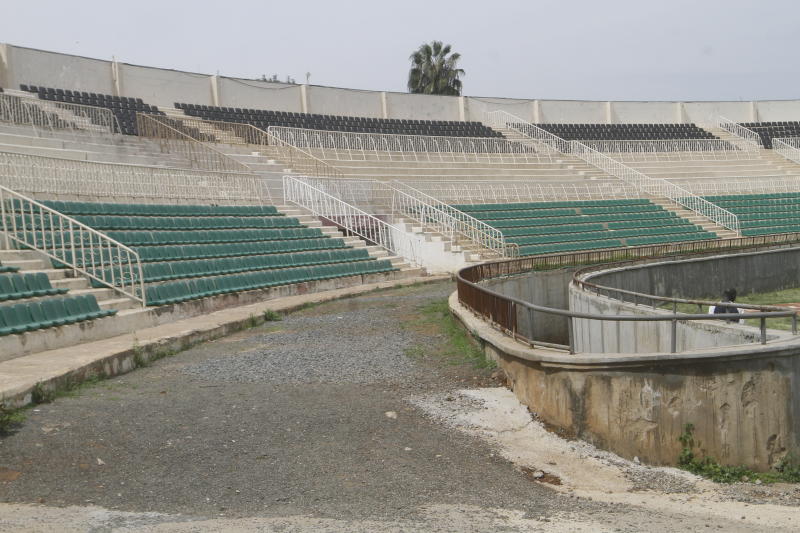 "We are going back to the drawing board. We have put a whole new team together as we try to look at things differently based on everything that is on our plate. What we can promise you is that you will be very proud of us at the end of the year," said Okudo.
"We are going to call all federations for a meeting to get what they want and get a win-win situation between them and the ministry."