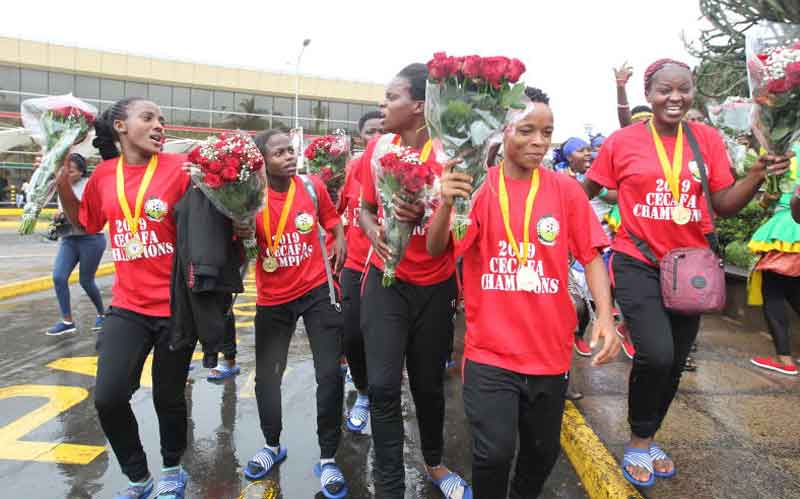 The national women's football team Harambee Starlets are in contention for an award at the upcoming Safaricom Soya Awards set for January 24 in Mombasa.
Starlets recorded one of their most outstanding performances after being crowned 2019 Council of East and Central Africa (CECAFA) Women's champions.
The talent in the women's football national side has so far attracted international interest, with key players now being signed by top European football clubs.
Here is a list of Kenyan Queens making headlines in European football
1. Vivian Corazon Odhiambo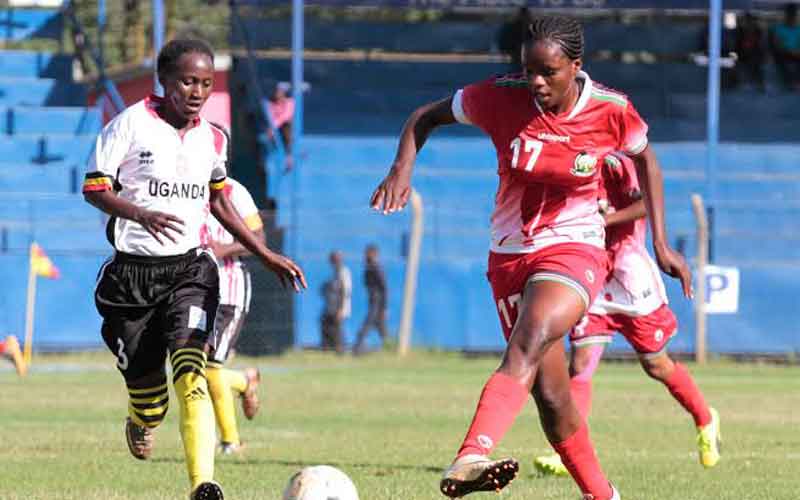 Reports indicate midfielder Vivian Corazon Odhiambo, who was pivotal in helping Starlets dethrone holders Tanzania's Kilimanjaro Queens to lift their first-ever regional title, is on the verge of joining Atlético Madrid Women's Team.
It is understood that the Spanish giants have offered Vivian a two-year deal after influential performances for Harambee Starlets during the Tokyo 2020 qualifiers.
She also featured for GASPO Women Football Club in the Football Kenya Federation (FKF) Women Premiership.
Vivian's journey in football started in 2007 at the age of nine while playing for Masa Babes, a club based in Makongeni, Nairobi 2007. She later elevated her career and in 2014 became the captain of the 2014 Kenya U17 team.
2. Annette Kundu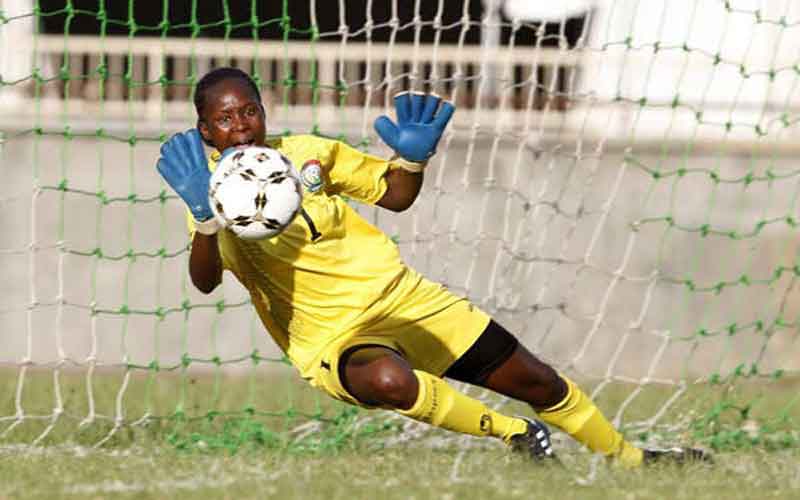 Starlets goalkeeper Annedy Kundu is another player who has landed a professional deal in Cyprus.
Annedy departed the country on Friday, January 17 for Cyprus to join women's top tier side Lakatamia FC.
Kundu is also in fine form, having not conceded a goal in the 2019 CECAFA Women's championship, which earned her the golden glove award.
Kundu signed a three-year contract with Lakatamia Football Club after starring during the Cecafa Women's Championship in Tanzania last year.
3. Ruth Ingosi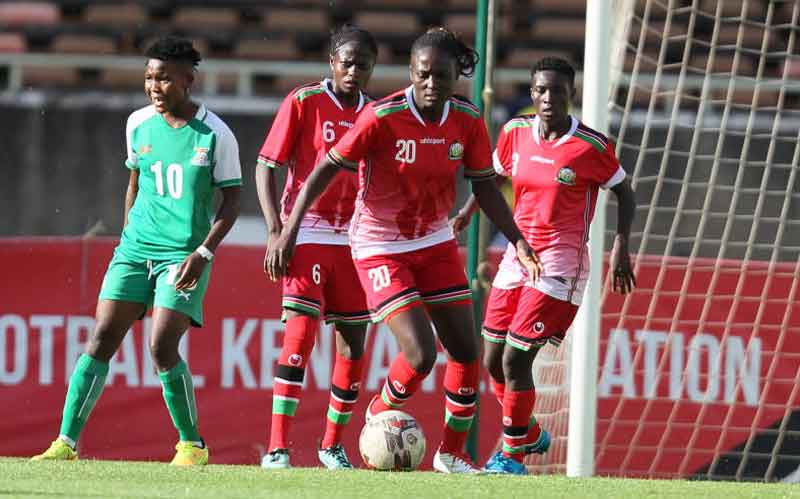 Another player is defender Ruth Ingosti. The defender also joined Lakatamia Football Club together with fellow Starlets goalkeeper Annedy Kundu.
4. Mwanahalima 'Dogo' Adam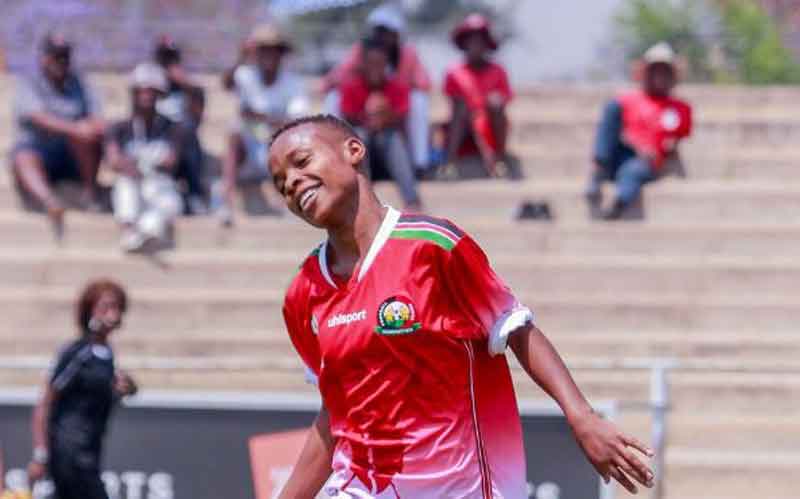 'Dogo' is one of the top players in the national women's football team on the verge of joining Swedish top-flight side Djurgardens IF DFF. The Starlets striker will undergo trials at the club.
Reports state that a deal is its final stages,
Club Djurgardens IF DFF previously signed Kenyan international Michael Olunga, who played for the club in 2016.
5. Martha Karimi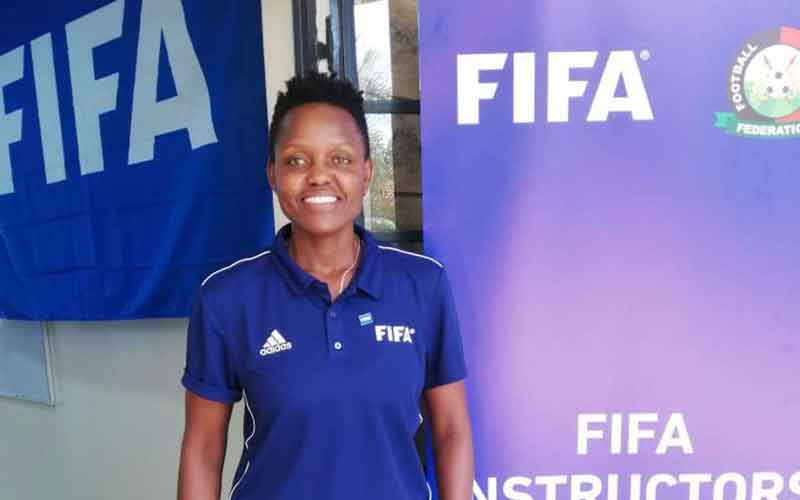 Kenya's pioneer of football Martha Karimi is now breaking the ceiling in the coaching world.
The ex-professional football player, who became first a coach in the Koninklijke Nederlandse Voetbalbond (KNVB) World coaches program, is now a FIFA instructor.
The dream for the nation and the sports fraternity is that more Starlets players including Vihiga Queens forward Jentrix Shikangwa, who scored nine goals in the 2019 CECAFA Women's champions will attract international clubs.
Starlets, under tactician coach David Ouma Ouma, are now in preparation for the forthcoming 2020 African Women Cup of Nations in March which will be significant in World Cup qualification.