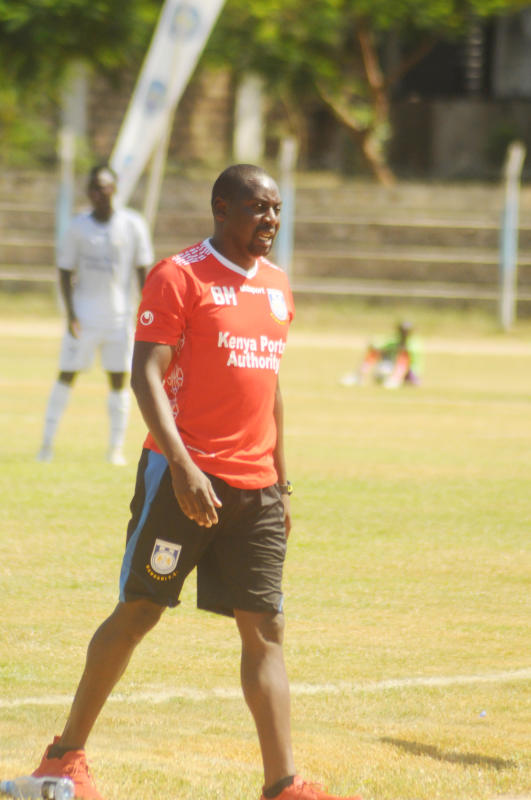 Bernard Mwalala yesterday lost his job as Bandari head coach after a dreadful series of poor results and performances below the required level.
Consequently, team's Technical Director and former experienced Harambee Stars tactician Twahir Muhiddin has taken over as the head coach for the rest of 2019/20 season.
However, in a statement signed by Bandari Football Club Board of Trustee Chief Executive Officer (CEO) Edward Oduor, Mwalala is still an employee of the club and will continue earning his monthly salary and allowances as per the contract until further notice.
"Your contract with the club shall remain valid and thus your salary shall remain the same," said Oduor.
The CEO said after a thorough consultative meeting of the board, it was resolved that Mwalala should step aside as the head coach due to the poor performance of the team.
In a rejoinder, Mwalala thanked Bandari for according him the necessary support during his tenure as the head coach. On the issue of stepping aside, Mwalala said in coaching career, a coach is either sacked or retained.
"You cannot tell a coach to step aside. Stepping aside happens to people under investigations and in this case, am not under any investigations," said Mwalala.
Reliable sources confided to the Standard Sports that the board was contemplating engaging Mwalala as the Bandari Youth coach that is participating in the FKF Mombasa sub-branch Premier League.
Mwalala had a good season in 2018/19 where he steered Bandari to the second position in the Premier League.
In the recent months, there has been pressure from Bandari fans for Mwalala to resign following lack of good performance despite the team enjoying overwhelming support from its sponsors Kenya Ports Authority.
The final nail was hammered on Mwalala after Bandari lost 2-1 to Tusker on Sunday at Mabarki Sports Club. The dockers currently lie 11th on the Premier league log with 18 points from 16 matches.
The former Nzoia Sugar coach arrived at Bandari in the middle of 2018 season to replace Ken Odhiambo who ended his four year tenure with the Coast based club to further his studies abroad. Mwalala had a successful three year stint with struggling Nzoia Sugar guiding them back to the Kenyan Premier League in 2016 before joining Bandari mid in 2018
Muhiddin has previously handled Bandari as the head coach and has been at the team's technical bench as Technical Director for the past three years.