NSL: City Stars dominance highlights super league as teams chase KPL promotion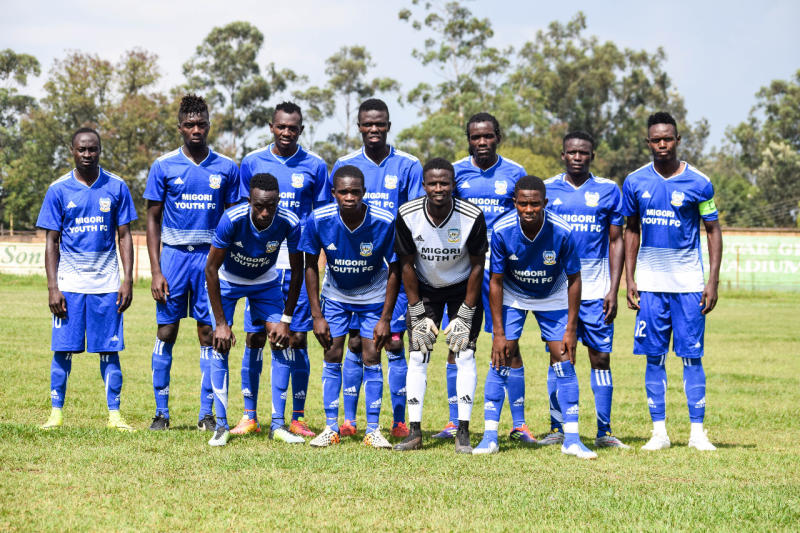 After Bamba Sports ended its three-year broadcast rights of the country's second-tier league deal signed with the Football Kenya Federation (FKF) in 2017 worth Sh10 million per annum, local fans were thrown into a frenzy with claims the National Super League (NSL) has plunged to its deathbed.
However, in November, the federation landed a Sh90 million sponsorship deal with betting firm Betika that will see each of the 20 teams in the super league now Betika Super League (BSL) get Sh750,000 per season and key football equipment such as balls and nets.
FKF President, Nick Mwendwa, lauded sponsorship that came at a crucial time when the federation was struggling to run the league due to financial constraints.
"We mark yet another milestone by launching a partnership for our NSL clubs which we believe will go a long way towards not only easing the clubs' financial obligations but also increasing the leagues' monetary incentive," Mwendwa was quoted back in November.
FKF Leagues and Competitions Manager Frank Ogolla further stated how the league has grown to be competitive with the input of brought in as a result of the betting firm's sponsorship.
"Teams were struggling to honour matches and meet other demands like paying the referees. However, all these can now be sorted as Betika deal brings hope and motivation to the clubs and players," he said.
Nairobi City Stars has so far been the most consistent team in the league after winning 13 of their opening 18 matches and sit at the helm of the standings with 43 points.
Since the take-over by Jonathan Jackson Foundation in May, the Kawangware-based outfit has been firing from all cylinders in bid to return to the Kenya Premier League since their relegation in 2016.
The former KPL side was steering at relegation last season which they fought their way out of and now lead the race for premier league promotion.
"It has been a wonderful season so far for us as we fight towards returning to the KPL and we are working very hard to finish the season on top," City Stars captain Calvins Masawa said.
Bidco United, Nairobi Stima and former KPL side Vihiga United have however been swapping places in for the second place spot with City Stars' already seven points ahead.
Bidco has already registered 11 win which leaves them second in the table, one point ahead of Vihiga and Stima with 10 wins each.
Migori Youth has also awakened from their season to season relegation battle to fighting for a playoff finish spot as they sit fifth in the standings after recording nine wins.
Northern Wanderer's, however, has been the casualty of financial constraints facing Kenyan clubs after disbanding the team quarter way into the season.
Wanderers were disbanded following their poor performance at the NSL after taking over from Eldoret Youth from the start of this season. They failed to win any match in ten matches played, conceded 35 goals and scored 8 goals.
The transfer window will open on January 1, 2020, where teams looking to strengthen their squads will be allowed to sign new players.