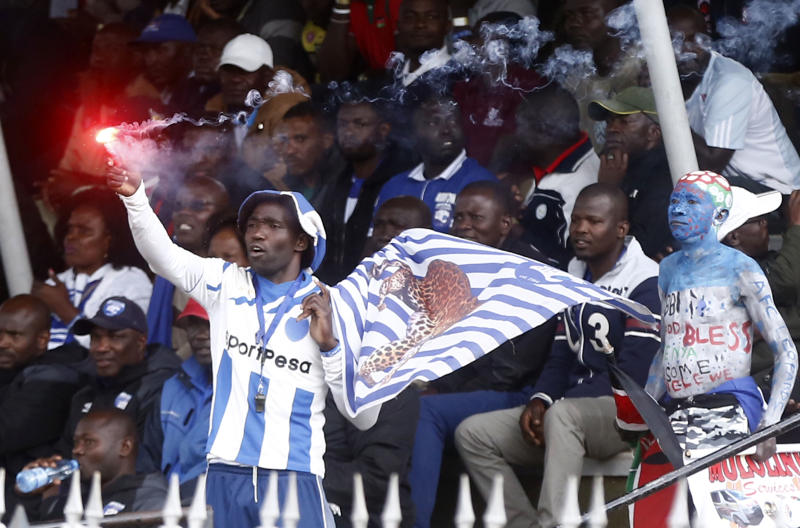 Cash strapped AFC Leopards are facing another crisis as they prepare for a tough match against Kenyan Premier League leaders Tusker in Machakos, today.
Things have not been all that rosy at the den since SportPesa withdrew their sponsorship in August following a prolonged tax dispute with the government.
But even as the eighth-placed Ingwe (18 points) seek to narrow the gap at the top with a win over in-form Tusker (27), head coach Cassa Mbungo has reportedly served the club's management with a demand notice.
The coach is demanding salary arrears for four months (August, September, October and December) estimated to around Sh2 million.
The Rwandese coach, who joined the club in February and helped them avoid relegation, signed a new two-year deal with the former league giants in May.
And having not received his dues since August, Mbungo has now given the club a two-week ultimatum to settle his debt or he quits and report the matter to the world football governing body Fifa.
Unconfirmed reports further indicate the duo of midfielder Tresor Ndikumana and Vincent Abamahoro have already terminated their contracts with Leopards over unpaid salaries.
The pair joins defender Soter Kayumba, who recently ditched Ingwe for Rwandese giants Rayon Sports.
But coming off a barren draw against a tricky KCB side on Thursday, assistant coach Anthony Kimani believes the behind the scene issues will not affect their performance against the brewers.
"Tusker is another team that has been doing quite well. But we all know we want to start making our way back to the top of the table. And for that to happen, we must start getting maximum points from our direct competitors like Tusker," said Kimani.
"It is going to be a good match because both teams have been doing well. But we hope to get all the three points against Tusker."
Pretty good
Commenting on the uncertainty in the team, the former Kenyan international said: "The team looks pretty good and it would be great if we manage to get hold of all the players we have right now. The rhythm is building up and everybody understand what the coach demands of them and how he wants them to play.
"If we manage to have the same set of players for the second leg, I think we will do much better than in the first leg."
In an interview with Standard Sports last month, AFC Chairman Dan Shikanda admitted the club was struggling financially. The club's current wage bill stands at Sh4.2 million.
"There is nothing to hide anymore. Things are not rosy at all, but we are working around the clock to turn them around. We urgently we need Sh20 million to sort out our salary arrears and rent arrears for three houses (coach, office and two players)," said Shikanda.