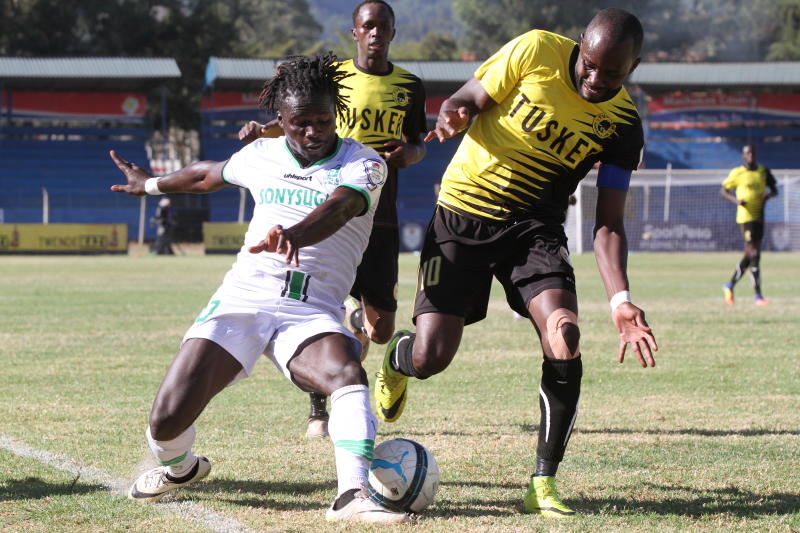 Sony Sugar FC have been expelled from the Kenya Premier League over failure to honour league matches.
Confirming the expulsion, the Kenyan Premier League (KPL) Management Limited on Friday afternoon said they took the decision after Sony failed to honour league matches against AFC Leopards, Tusker and Zoo FC.
The decision means that the South Nyanza-based side will no longer be taking part in the Kenya Premier League competition this season.
"Following the review of the referee and match Commissioner's report of the KPL 2019/2020 match number 090 between Zoo Fc and Sony Sugar which was scheduled to be played on Wednesday, November 20, 2019, it was noted the away club, Sony Sugar, failed to honour the," read the statement from KPL.
The statement further stated that Sony Sugar FC were axed from the Kenyan Premier League after missing three matches.
"Being the third time this season that Sony Sugar FC have failed to honour three matches, Sony Sugar FC have been expelled from the Kenya Premier League and all its results nullified. The remaining league fixtures involving the club have also been cancelled," added the statement.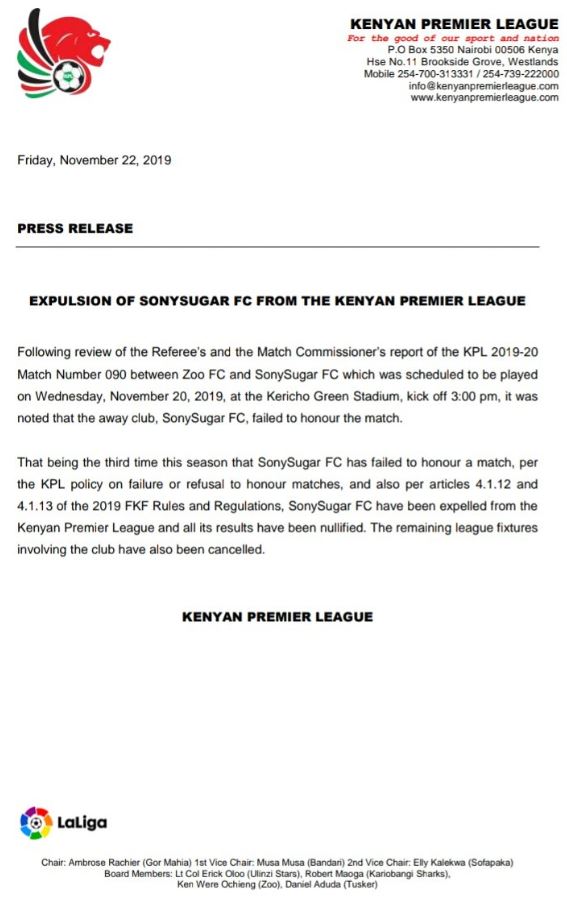 It has been a difficult year for the club with financial difficulties plaguing their day-to-day operations following the withdrawal of their main sponsor, Sony Sugar Factory.