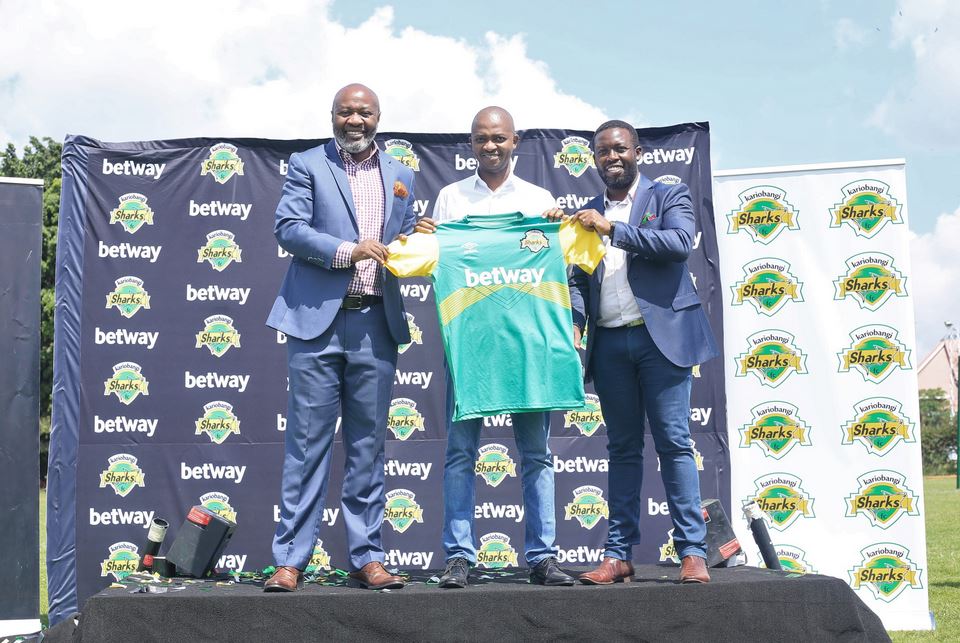 Betway sponsors the Kariobangi Sharks Team
The new Kariobangi Sharks jersey with Betway logo unveiled.
Betway Kenya has announced that is the official sponsor of the Kariobangi Sharks team. The announcement was made during a launch at the Utalii Sports Grounds on Thursday. The launch was attended by the Kariobangi Sharks Chairman Robert Maoga, Betway Country Manager Leon Kiptum, Kariobangi Sharks patron Nick Mwendwa, and the Kariobangi Sharks coach and team members.
The Kariobangi Sharks Football Club, commonly known as Sharks or K. Sharks, is a Kenyan football club based in Nairobi and was founded in the slums of Kariobangi, on the east side of Nairobi County. The team plays in the Kenya Premier League, the top tier of the Football Kenya Federation.
Stemming from a less privileged community, the Kariobangi Sharks have shown exceptional talent and professionalism to rise through ranks of the National Super League and earn promotion to the Kenya Premier League.
"The organisation and skillset portrayed by the Kariobangi Sharks team served as an attraction for us and the professionalism portrayed by its management was convincing enough for us to make a decision to come in as the official sponsor of the team. We look forward to a great partnership and leading the team to greater heights," Betway Kenya Country Manager, Leon Kiptum, said.
As is the case with English Premier League side West Ham United, Betway brings extensive global experience that provides opportunities for networking and exposure to the Kariobangi Sharks team.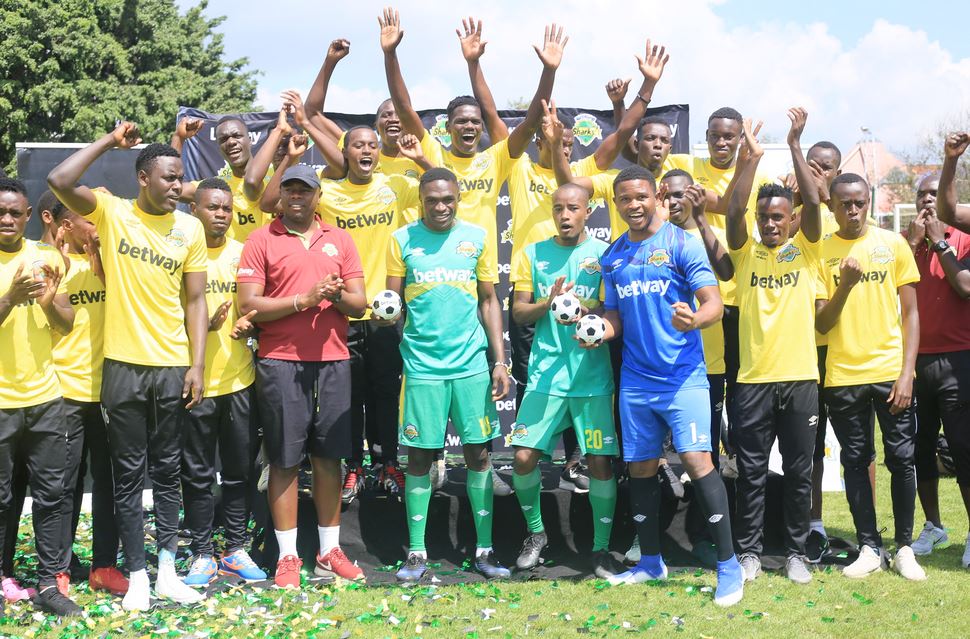 "We are proud to welcome Betway as a sponsor of the Kariobangi Sharks," said Robert Maoga, Chairman of the Kariobangi Sharks. "Betway is a global brand and an ideal sports partner with leadership positions in sports entertainment and networking. Robert added, "Making football an entertaining experience is our latest way to enhance the K. Sharks fan's experience.
Also unveiled was the new Kariobangi Sharks jersey, which will sport the Betway Logo. Betway continues to improve on sports entertainment and recently announced that it has partnered with Tottenham Hotspur as the official betting partner.