Luis Enrique returns as Spain coach in place of Robert Moreno
Last updated 7 months ago | By Reuters and AFP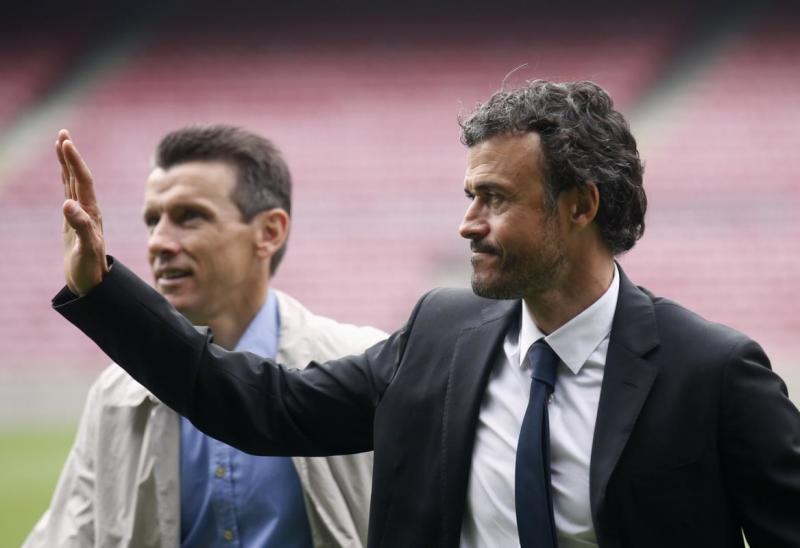 Luis Enrique has been reappointed Spain coach after resigning from the role in June due to his late daughter's illness, Spanish Football Federation (RFEF) President Luis Rubiales said on Tuesday. Rubiales said Robert Moreno, the former assistant coach who steered Spain to Euro 2020 qualification after Luis Enrique left, wanted to stand down so that he could return.
Enrique returns to the controls after spending several months with his family. His nine-year-old daughter Xana, died in late August from bone cancer. He will lead Spain to the Euro-2020 (12 June - 12 July), competition for which Moreno has qualified.
"Today we can confirm that Luis Enrique is returning to his job," said RFEF President Luis Rubiales, adding that "it had always been clear that if Luis Enrique wanted to come back, he would come back".
"Luis Enrique has sent us his desire to come back," said Rubiales, according to whom "the door has always remained open for him to come back."
Luis Rubiales had already surprised the soccer planet by sacking Julen Lopetegui on the eve of the World Cup-2018. With the return of Luis Enrique, it is already the fifth term (for four breeders) since the start of summer 2016 Vicente del Bosque, crowned world champion in 2010.
SEE ALSO: Former Chelsea striker Costa sentenced to six months in prison, fined Sh65m