Kenyan youth have something to smile about after Betika launches countrywide program aiming at encouraging sporting culture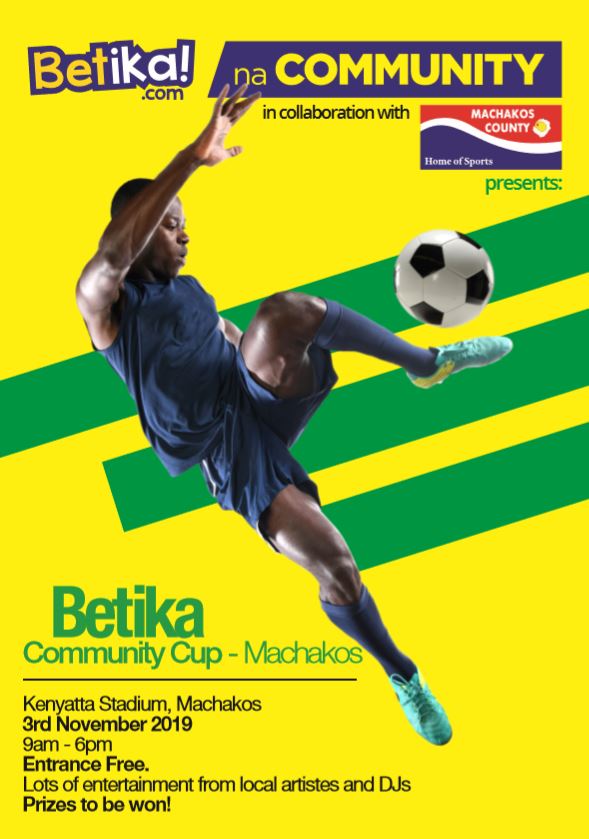 This Sunday, all eyes will be on Kenyatta Stadium in Machakos for the Betika Community Cup.
This is after the Betting firm, Betika on Wednesday launched a countrywide program aiming at engaging the public and key stakeholders in promoting community development and encouraging sporting culture among youth.
The program dubbed 'Betika na Community' will be undertaken in all 47 counties to sensitize the public, especially the youth on great opportunities that exist in sporting.
Addressing the press at the Kenyatta Stadium in Machakos, the firm's head of commercial, John Mbatia said the company will seek to promote arts and culture which are emerging avenues for youth talent development.
Mbatia said the countrywide initiative targeting key stakeholders in the sporting sector will see the company spend millions of shillings towards supporting local and mainstream sports through sponsorships and also providing kits, balls, sports equipment, facilitation and financial support through the initiative.
"As Betika, we believe we can influence positive change among the youth through creating an atmosphere of talents and skills development in sports as well as in the components of the arts and culture," said Mbatia.
Mbatia added that the company picked Machakos County as the pioneer ground for the countrywide initiative, which he said will be subsequently rolled out to the other 46 counties.
"We are particularly motivated by various programs initiated by the county government of Machakos, which aim at promoting youth affairs in the areas of sports, culture and the arts," he said.
In addition to sports, the company seeks to promote other unconventional talents through renovation of community centres, using local artists during events thus giving them platforms to showcase talent.
The football tournament brings together 16 teams from the county.
Prize monies to be won by participating teams- 16 local men's and women's teams will take part.
The Entry will be free.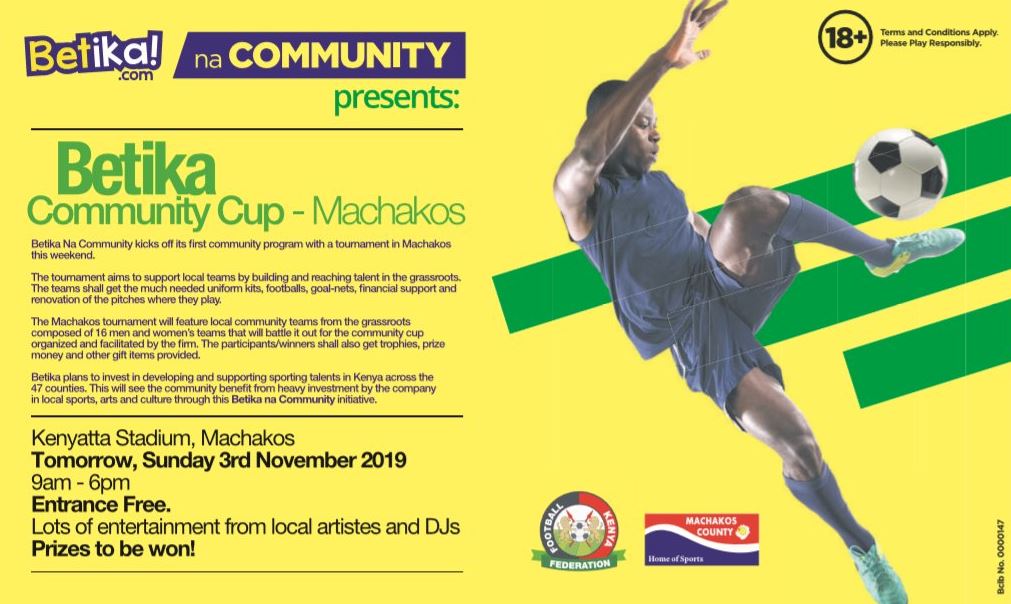 To crown the highlight of the program will be done through:
Individual, local sports and clubs sponsorships
Talent development
Diversification into new sports
Provision and distribution of sport equipment including jerseys, kits, balls, nets among others which were showcased at the event.
Providing trials & access to professional training to the upcoming talents in conjunction with Sofapaka.
Promote the interests and the fusion of local artists through performances in the sporting activities.