Is Kenya paying heavy price for hiring foreign coaches?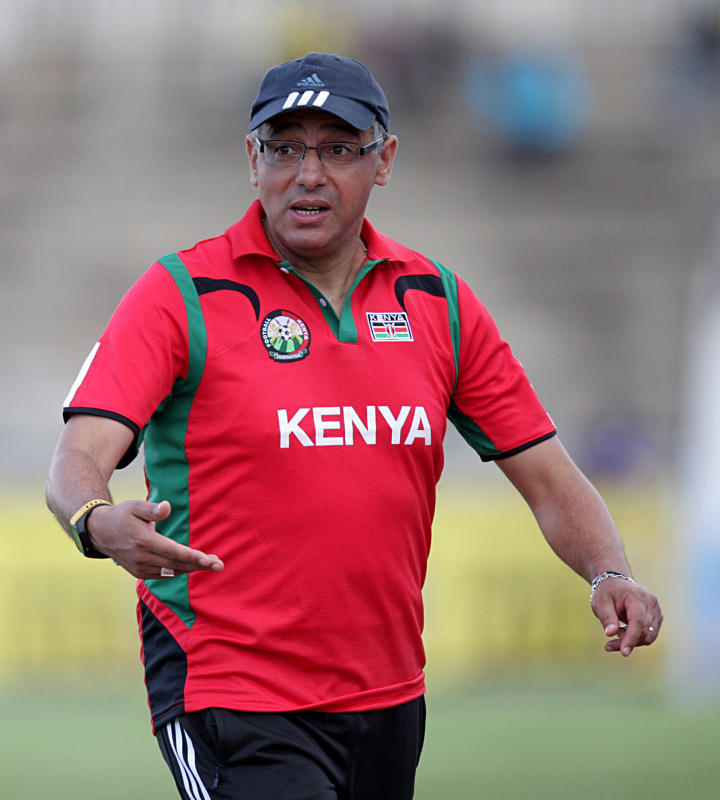 Migne is the first foreign tactician to take national team to Africa Cup of Nations.
Cash-strapped and struggling to meet obligations, the last thing Kenyan football needs is to be slapped with a huge bill of Sh163 million to pay coaches who are no longer in charge of Harambee Stars.
Belgian tactician Adel Amrouche (Sh108m) and this week, Scotsman Bobby Williamson (Sh55m) have been awarded hefty pay off for wrong dismissal.
"We have asked the Government to pay Amrouche and we will appeal against the decision to award Williamson," Football Kenya Federation (FKF) Chief Executive, Barry Otieno affirmed.
So, it's time to ask, does Kenya need to hire a foreign coach to handle Stars?
On May 3, 2018 FKF rolled out the red carpet for Frenchman Sébastien Migné as he took over as head coach of the senior national team as well as the overall technical boss of the country's age group sides.
Coming after his stint as the head coach of the Republic of Congo, the 47-year-old was paraded as the man to fulfill FKF's cherished vision of establishing Kenya as a continental force by the 2021 Africa Cup of Nations (AFCON).
"I think we have got the right person for the job. We want to grow from here; he has signed a three year contract that ends after the AFCON of 2021," FKF president, Nick Mwendwa said at the time.
On August 12, 2019 a 135-word statement from FKF announced the inglorious exit of Migné barely 15 months into his tenure.
"The Federation wishes to thank coach Migné for his exemplary work and high standard of professionalism during his tenure, which culminated in the country qualifying for the 2019 AFCON tournament for the first time in 15 years," part of the brief statement read.
Only 10 days earlier, he had dared the local governing body to sack him, wondering whether the cash-strapped organisation had enough to pay out the remainder of his contract in a package said to be over USD 484,692.50 (Sh50m).
Migné was the third foreigner to be in charge of the national team since 2016 with Williamson losing his job when Mwendwa took over and Belgian Paul Put resigning in February 2018 barely three months into his tenure to take over at Guinea.
His finest hour came incidentally in his first official game in charge when Kenya stunned four-time African champions Ghana 1-0 in a 2019 AFCON qualifier in Nairobi last September.
The Government allocated over Sh244m of taxpayers' money for their AFCON campaign and the first round exit sparked uproar with many calling for his head.
At the time, FKF bosses stood by the man but time ran out on what is now emerging as a fractious relationship when Stars were bundled out of the 2020 CHAN 1-4 on penalties after a barren stalemate over two legs of their qualifier.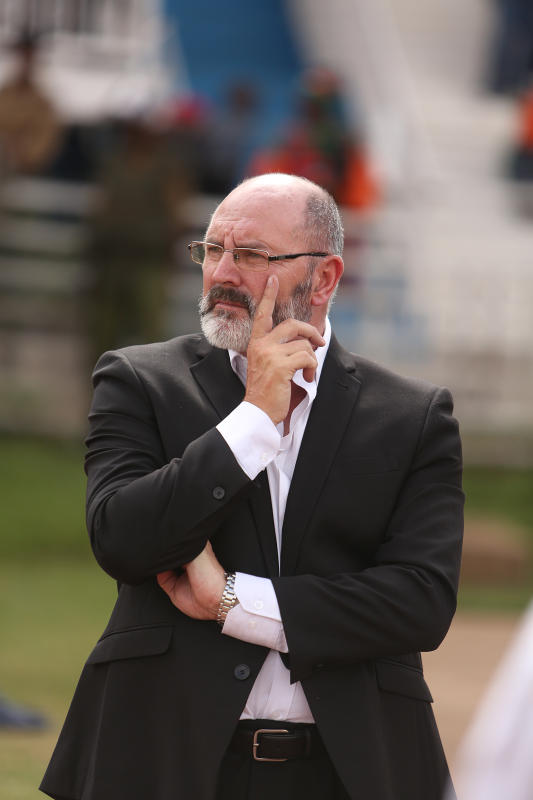 Local tactician, Francis Kimanzi, was appointed to take over for his third stint with the team having been at the helm from 2008-09 and 2011-12. He will be assisted by another former Stars boss, Zedekiah 'Zico' Otieno.
The sacking of Migné went down another expensive foreign failure for a cash-strapped federation.
Back in 2008, Kimanzi was unceremoniously replaced as head coach with German national Antoine Hey as Kenya went on to lose five of six qualifying matches that saw their dream of playing at the South Africa 2010 World Cup and Angola 2010 AFCON end in disaster.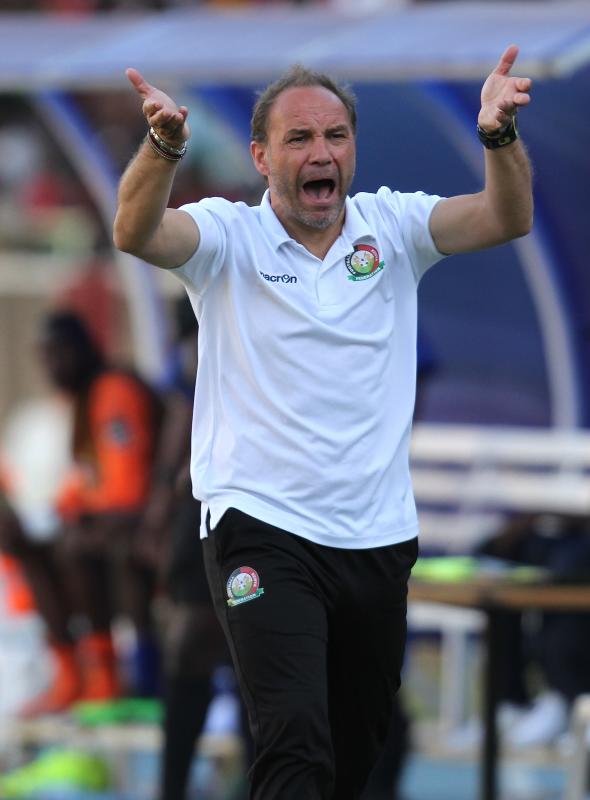 After pocketing big cash, Hey was succeeded by local tactician Twahir Muhiddin before Jacob Mulee who led the team to the 2004 AFCON finals (2010), Otieno (2010-11) and Kimanzi (2011-12) took over.
Following his election as FKF president, Sam Nyamweya, hired Henri Michel but he lasted for only 120 days before he resigned in a huff and later sued the federation at Fifa and was awarded over USD44,000 (Sh4.4m) in compensation.
Kenyan coach, James Nandwa (2012-13) came in as caretaker before Amrouche (2013-14) was hired only to be sacked when he was suspended by African body CAF for two matches over an incident where he confronted match officials in the return leg of the 2015 AFCON qualifier against Comoros on May 2014.
Williamson (2014-16) was drafted in before the current FKF office plucked Stanley Okumbi from local club management and gave him the role complaining his pay package was too costly for them. Both Amrouche and Williamson sued FKF with the former demanding USD1.2m for breach of contract whilst the latter claimed over USD1.4m for the same reasons.
After Stanley Okumbi proved to be unsuitable for the big role Put and now Migné came and went.
Whilst Put's resignation saw Guinea pay out his contract with FKF, the Frenchman will add his name to the list of foreign coaches who are in line for a huge pay out despite not leading Kenya to football's Promised Land.