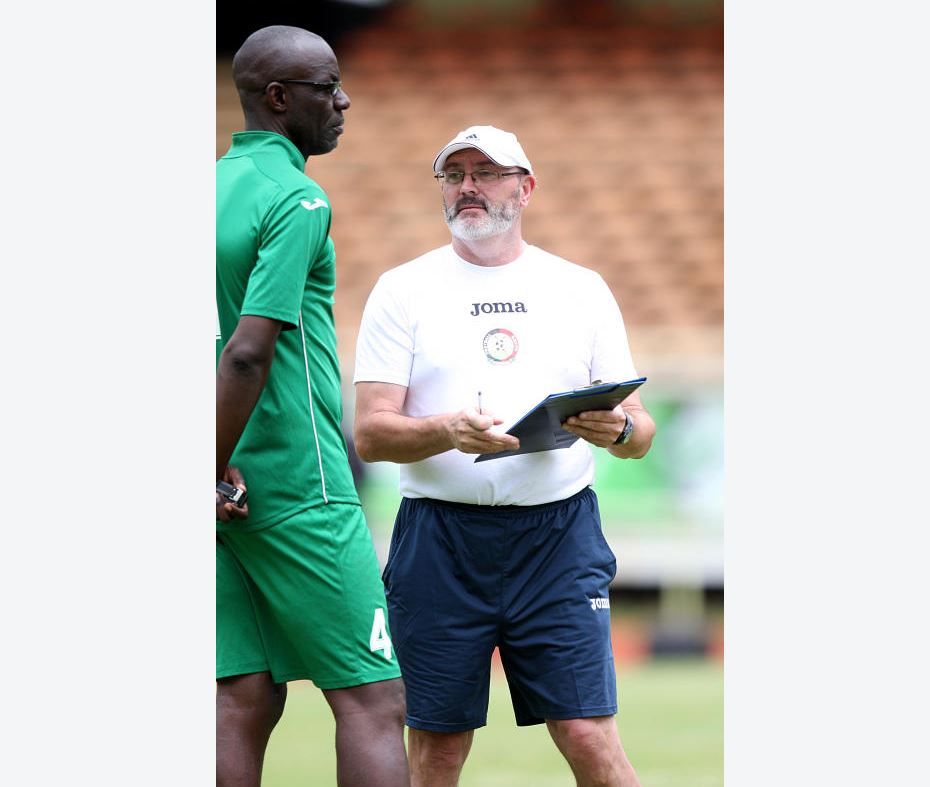 Football Kenya Federation (FKF) has suffered yet another blow after the Employment and Labour Relations Court yesterday awarded former Harambee Stars coach Bobby Williamson Sh55 million for unlawful dismissal.
This comes barely three weeks after Switzerland-based Court of Arbitration for Sport (CAS) ordered the federation to pay another former national team coach Adel Amrouche, Sh108 million for wrongful dismissal.
SEE ALSO: Sports Disputes Tribunal has jurisdiction over FKF, High Court rules
Just a few months ago, the federation parted ways with Stars coach Sebastian Migne on a mutual consent after both parties agreed on a pay settlement scheme.
But following yesterday's ruling, the Goal Project-based federation will now have to part with a total of Sh163 million for the duo's unfair dismissal.
Amrouche filed a case at the highest sports court after he was sacked by the previous regime under Sam Nyamweya without a just course in May 2014 before his successor, Williamson, also went to the Employment and Labour Relations Court over the same reason.
While Kenya could be kicked out of the 2022 World Cup qualifiers or lose its development fund from Fifa if they fail to pay the Belgian (Amrouche), the federation risks having its assets auctioned if they fail to pay Williamson.
SEE ALSO: FKF Elections: Mwachiro roots for former players in football management
The Scottish, who previously coached Uganda Cranes and Gor Mahia before taking charge of Harambee Stars in August 2014, was fired by Nick Mwendwa-led FKF a few weeks after he (Nick) assumed office in 2016.
Moments after the ruling, Mwendwa said FKF will lodge an appeal to challenge the courts' decision to award Williamson a hefty compensation for wrongful termination of his contract.
Even as Mwendwa sought for government assistance, he blamed the previous regime for their current financial woes with former coaches.
"It is unfortunate that we have been ordered by courts to pay Sh163m to our former two coaches (Williamson and Amrouche) but all these happenings were not occasioned by us.
"We are still engaging our legal team with a possibility of filing an appeal on Bobby's case. For Amrouche, we've no option but to pay him or face some sanctions from Fifa. On the other hand, if we fail to pay Bobby, auctioneers will be on our neck.
"We already notified the government of the two situations because as a federation we can't afford to pay all these monies right now."
Meanwhile, Mostafa Mohamed scored his fifth CAF Champions League goal this season to earn Zamalek of Egypt a 1-0 victory over Generation Foot Thursday and a group place.
The White Knights won the delayed last-32 tie on away goals after losing the first leg 2-1 in Dakar last month. [Additional reports by Agencies]