Fifa waiting for full report as FKF elections aspirants pile pressure on Mwendwa to come clean over deal and Elections Board composition.
Pressure is mounting on Football Kenya Federation to come clean on undelivered, but paid for Outside Broadcasting van, which has attracted the interest of world body Fifa.
SEE ALSO: FIFA agree massive Sh160 billion Covid-19 relief plan
It is emerging FKF may have lost a whooping Sh125million it paid to broker to acquire the van from an England based company, WTS Broadcast.
A local company (name withheld) is said to have brokered the deal, which would have seen FKF acquire an obsolete and fully depreciated four-camera Multi-Purpose Unit at a staggering Sh135million.
SEE ALSO: Fifa allows transfer windows to open before current season finishes
Standard Sports has learnt that the decommissioned OB van was previously owned by pay TV broadcaster, Supersport.
FKF had argued that the acquisition of the broadcast facility would save it millions of shillings to produce matches after the South African broadcaster quit the Kenyan Premier League.
SEE ALSO: Uhuru: CS Mohamed deserves to be the next WTO Director-General
Despite splashing Sh125million as a downpayment, the local broker and WTS Broadcast are yet to deliver the van.
World football governing body, Fifa, has since written to FKF to furnish them with "a full report" on the non-delivery of the vans.
A source privy to the transaction described it as "interesting" even as Sports Cabinet Amb Amina Mohamed has summoned the FKF hierarchy to an urgent meeting today.
"Basically, what FKF are or were about to acquire is a fully depreciated MPU OB van," a source told Standard Sports.
Supersport, the source said, first registered the MPU van in June 2013. In standard corporate financial reporting, where assets are depreciated over a five year period, the OB van in question therefore is a fully depreciated asset with zero book value. Yet when contacted yesterday, FKF President Nick Mwendwa said, "before the payment (to WTS Broadcast), Fifa came to Nairobi, inspected the van, okayed the project and made the payment."
He added: "WTS were put into administration after being sued by HSBC bank for failure to honour its financial obligations. WTS' assets were frozen and therefore made it impossible for them to deliver the van on agreed time."
The FKF President, however, was hard-pressed to explain why Fifa would ask for a full report for an equipment it paid for.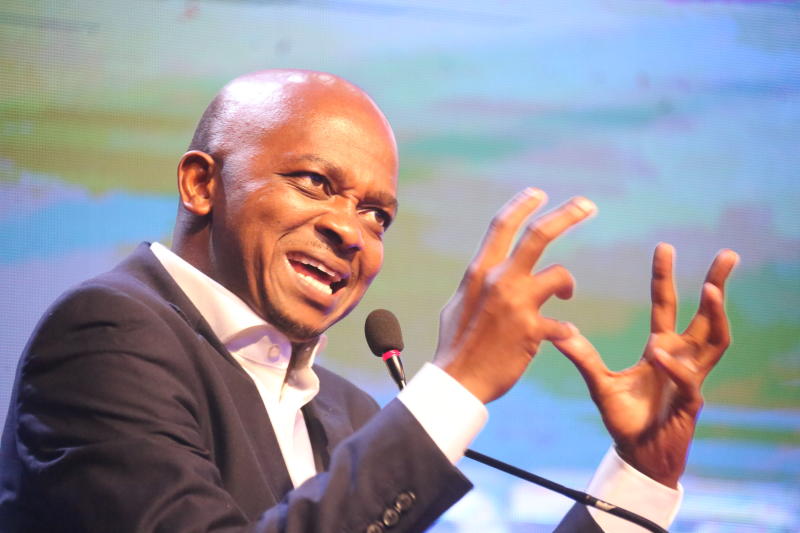 A Fifa spokesman said on Friday: "Fifa has been notified of the non-delivery of the FKF broadcast vans. In this respect, we are awaiting to receive a full report from the FKF's lawyers on this matter." And yesterday, three FKF presidential aspirants led by former Vihiga County Governor Moses Akaranga ramped up the pressure on incumbent Mwendwa to come clean.
"There is more than meets the eye. We read a lot of cover up on the Sh135million Outside Broadcast when you put into context upcoming FKF elections with a flawed FKF electoral Code and a conflicted Elections board that has a sitting member of the Sports Disputes Tribunal Elynah Shiveka," Akaranga said.
FKF goes to polls on December 7 where presidential aspirants are required to pay non-refundable nomination fee of Sh400,000 each.
Prof Edwin Wamukoya, who is also a member of the federation's Club Licensing committee chairs the FKF Electoral Board.
Akaranga, who was accompanied by immediate former FKF president Sam Nyamweya and former FKF Western Branch chairman Andrew Amukowa said: "We will take them to the Sports Tribunal, Caf or even Fifa. We cannot go into an election which is already predetermined using a flawed Electoral Code."