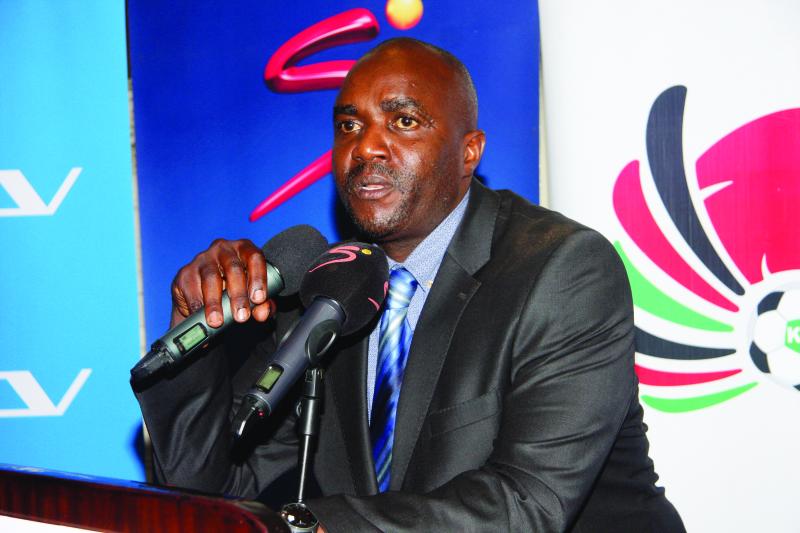 Clubs warned of dire consequences as Sony and Chemelil hand away more walkovers.
Will the 2019/2020 Kenyan Premier League season run to its conclusion despite their current financial crisis? Or is the Kenyan topflight league on its deathbed?
Are the league's current financial woes self-inflicted? Did all the 18 clubs in the league pass the CAF Licensing requirements? Is Thursday's Governing Council's meeting resolution not to suspend the league and commitment by the clubs to pay the referees viable?
But who is to blame for the current sad state of the once vibrant league in East and Central Africa?
These are some of the questions on the lips of many football fans and stakeholders as the future of Kenya's league looks bleak due to financial crisis.
Despite unanimously agreeing not to halt the league after the Governing Council's meeting at KPL headquarters, all is not rosy as the crisis continues to bite league managers and clubs.
Unlike the European leagues, local clubs have had to go without broadcasting revenues since the departure of South Africa's satellite channel SuperSport International in April 2017.
And this is when the rain started beating KPL as they lost close to Sh1 billion following the termination of their extended contract which was to run until 2022.
SuperSport signed their first deal with KPL in 2008, five years before KPL landed a three-year title sponsors deal worth Sh 170 million from East African Breweries through their Tusker brand. SuperSport ended their ten-year partnership with KPL amidst a protracted battle between Football Kenya Federation and the league organisers over the running of the league and its composition.
From bad to worse
In their first two cycles, KPL received Sh166 million every year in grants from the the broadcaster before it increased to Sh266 million.
But two years before the premature exit of SuperSport, KPL signed a four-and-a-half-year title sponsorship deal worth Sh 450 million with gaming firm SportPesa.
However, things appear to have gone from bad to worse barely two months after SportPesa pulled the plug on all its sports sponsorships including football (FKF, KPL, Gor Mahia and AFC Leopards) in the country following a prolonged tax dispute with the government.
Though the domestic league was in a similar situation in 2006 when they had to make do without sponsorship, the current economic crisis in the country have turned Gor Mahia and AFC Leopards into beggars, while the sugar-belt clubs are struggling to honour matches. Sony Sugar dished out their second successive walkover this season yesterday to Tusker a few weeks after they failed to host Leopards in Awendo. Chemelil Sugar also failed to travel to Mombasa for their tie against Bandari yesterday. Sony players have not trained since failing to honour their game against AFC two weeks ago.
"It's a very sad situation down here. We've been forced to dish out our first ever walk over since the club's formation. It's a painful experience to the players who have been training and preparing for the game.
"That tells you how tough things are with our mother sponsors. The company was only in a position to provide transport to Mombasa nothing else," Chemelil Sugar assistant coach Charles Odera said.
Like other clubs who have not paid their players for months, KPL owes its staff salary.
But for the sake of the league's brand, reputation and growth of the game in the country, KPL and Football Kenya Federation have vowed to ensure the league runs to its completion.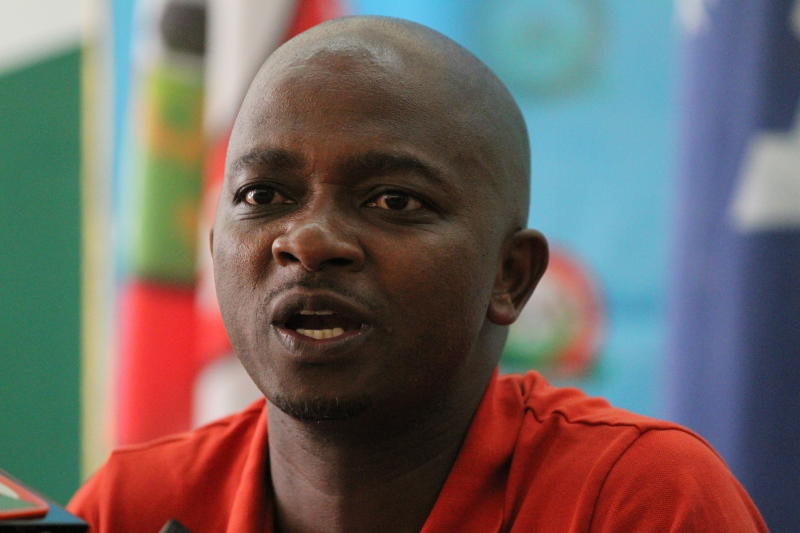 Never recovered
While KPL Chief Executive Officer Jack Oguda admitted that the exit of SuperSport left a huge gap in the Kenyan football, he said suspending the league will have many ramifications.
"Things started crumbling after we lost SuperSport as our broadcasting partner in 2017. We had to go back and rethink on how we can popularise the league on television.
"Though we had a title sponsor, SuperSport used to cover 2/3 of our budgets. During that time, clubs were running and paying their players without any problem," Oguda said.
Oguda added: "The broadcasting rights deal was increasing by ten percent per year. After their departure, we lost close to one billion shillings.
"Bamba Sports came on board, then tried to negotiate with Star Times but the deal fell through. Honestly speaking, we've never recovered since SuperSport left. The departure of SportPesa has worsened the situation. But for the credibility of the game, the league has to continue with or without a sponsor."
Even as FKF president Nick Mwendwa is saddened by the current situation, he warned clubs of dire consequences if they fail to honour their matches.
"Leagues across the world suffer from financial issues from time to time. In 2006, the league also didn't have sponsors but it never stopped. The National Super League has no sponsors, but we have not stopped playing. In the same way we run NSL and Division One, that's how KPL must run before things turn around. Football is played with or without money," Mwendwa said.
Even as Mwendwa is being economical with the truth by saying that football can be played without money, Oguda says that sports marketing here is being taken differently by corporates, "yet sports is a key driver in terms of selling products and services."
He says that Kenya's blue chip companies should borrow a leaf from their counterparts in the developed world where they complement each other in sponsorship.
But Mwendwa is throwing the ball back to the clubs. "When you start a club, it's a private business and you don't expect other entities or parties to run it for you. But if you are unable, you are at liberty to disband it."
In a way, he is blaming the clubs because, all clubs, he says, went through the club licensing process and they confirmed that they will be able to sustain themselves. So, all clubs must play, if they are unable then they should withdraw and face the consequences.
"The rules are clear; if you give away three walk-overs you get relegated. We will only work with the teams that will remain in the league. We don't have recourse beyond that," Mwendwa said.
He says the clubs' financial woes are due to "national economic problems" and adds that they (FKF) saw this coming and wrote to Chemelil and Sony, and they confirmed that they will run these clubs to the end.
"All sponsors and club owners gave us a legal undertaking and provided financial statements that they will run their clubs to the end. So, there was no other way for us to tell them not to be in the league," Mwendwa said, and added that sponsors come and go but they also face challenges. "It's an economic cycle and I cannot say this a self-inflicted problem."
But Kakamega Homeboyz chairman Cleophas Shimanyula said he wants the league suspended. "I was against the idea of the league continuing because these teams are struggling financially," Shimanyula said. "Do we want to have a league of walkovers? I'm also against the decision of clubs paying referees."
But when asked if the decision by KPL ordering clubs to pay referees was viable and will not bring the game into disrepute, the FKF boss vowed that there will be no integrity and match-fixing cases, because they are doing that in NSL and Division One and whenever football faces such challenges, "that's what we do and it has never compromised the quality of the league."
He says they've put mechanisms in place and by the end of the KPL contract, this kind of situation will not arise again.
Kenyan international Boniface Ambani said KPL's woes are self-inflicted and the situation is going to be worse in the next few weeks.
"Everybody in the Kenyan football management is to blame for the current situation. These are self-inflicted problems. FKF and KPL should have talked to SuperSport instead of talking at each other before they left. They should also have formed a delegation and sought audience with the president regarding SportPesa's issue," Ambani said.
He said what is already known that most of these teams don't have money, and it is not clear where they will get money to pay the referees.
"If they start paying referees, expect to hear many match-fixing allegations as points go to the highest bidder. This is not a new thing to me; I experienced it during my playing time and I know the results."