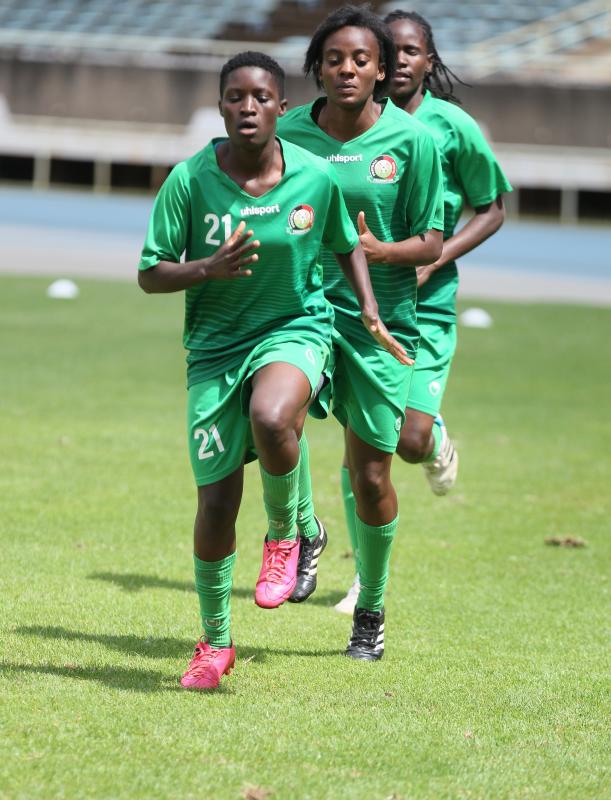 Harambee Starlets coach David Ouma says they will be relying on home-ground advantage as they seek to dispatch Black Starlets of Ghana in today's Olympic qualifier at Kasarani.
The first leg ended in a barren draw away on Friday and Ouma hopes to turn the tables and make it to the fourth round of the qualifiers.
SEE ALSO: Harambee Starlets striker Katungwa off to Sweden
The tactician added that his side is focused on making history by qualifying for next year's Olympic Games.
"We set ourselves up well in the first leg match and contained Ghana away. Now we are back home in a familiar terrain and hope to pick positive results," he said.
SEE ALSO: Athletes find motivation as countdown to Tokyo Olympic games enters homestretch
"The fact that we have not lost at home in a long time gives us the confidence to push ourselves. In the first leg, we had the possibility of atleast three chances and we now understand their weaknesses and strengths and hope to take advantage of the same."
"Our focus is on playing in the Olympic Games next year and the players are looking forward to that."
SEE ALSO: Olympics could have 'limited fans'
Despite having a young team, Ouma insists that is not an impediment as the girls remain hungry for success.
"I am glad we had the chance to scout for players. We have have plenty of options at the moment," he added.
Team captain Dorcas Shikobe attributed the team's barren draw in the first leg to good defending and hopes they will create and convert more chances today.
"We defended very well and could not attack from the word go as we needed to understand our opponents. Basically, no team got a chance to do so and we hope to do better today," she said.
"Every player is ready for the match and our biggest focus is the Olympic Games. It is what we are expecting and fighting for."
Football Kenya Federation president Nick Mwendwa praised the team for having made it this far.
"The team has not received any support from the government for the last one year yet they have done very well and we hope they will continue with that kind of performance," said Mwendwa.
"I hope the government will see their performance and support them."
Today's winner will play either Zambia or Botswana in the fourth round with the winner making it to the fifth and final round.
Harambee Starlets has never played in the Olympic games.