Betin sacks all its staff as State, betting firms tiff takes new twist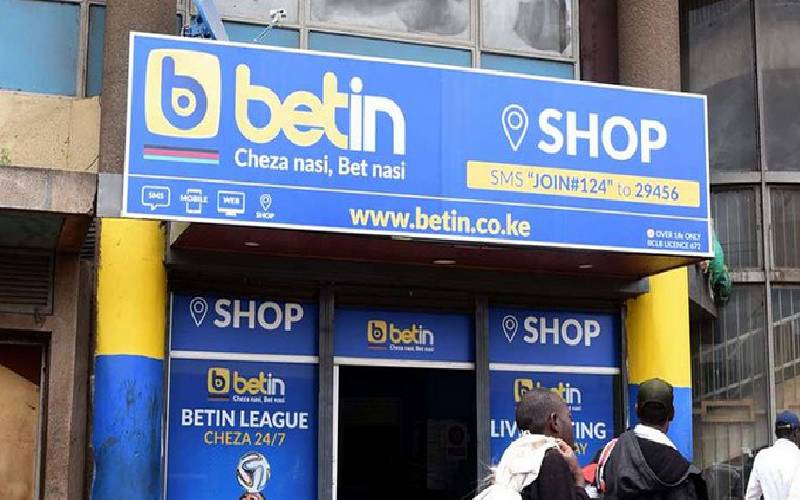 Betting company, Betin Kenya has sacked all its employees over redundancy citing, heavy taxation, frustration and failure by the government to renew its operation licence.
According to the firm's management, efforts to hammer a deal with the government which could have seen it resume operation have failed, forcing the firm to send home its employees.
"Management has had several extensive meetings with the government entities regarding the company's licence without much success," read an internal memo signed by the managing director.
"Given all these, we have had financial constraint as you might all expect. As a result of the deterioration of the profitability, the management has had to rethink its operating model and to proceed with the exercise of termination on account of redundancy."
The firm said it was only able to pay its staff for three months beginning July when the government kicked off a crackdown on betting firms in the country, but cannot sustain it beyond October.
"We hereby notify you that your positions will be rendered redundant on October 31, 2019. This notice is given in accordance with Section 40 of the Employment Act 2007 and as such the provided for will apply to al, staff affected," read the memo.
With the Betting Control and Licensing Board (BCLB) taking too long to renew operating permits for most gaming firms, it was projected that the move would lead to job losses in the industry.
The board has maintained that the renewal of the licences is dependent on operations and directors of the firms getting a clean bill of health in an ongoing security vetting process.
All gambling firms, whose annual licences are renewed at the end of June, are undergoing fresh vetting following a directive issued by Interior Secretary Fred Matiang'i on April 1.
Dr Matiang'i had said the permits for all betting firms will be suspended from July 1 unless they complied with the law, including payment of all outstanding taxes.