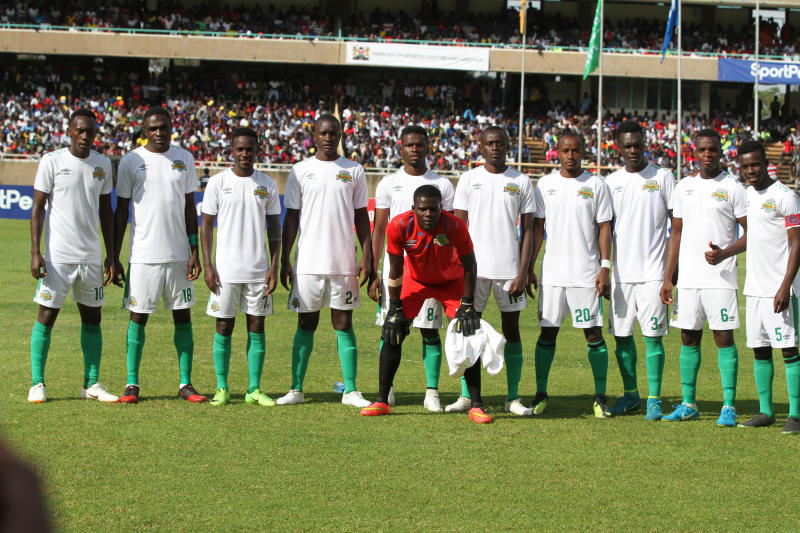 Kariobangi Sharks coach William Muluya is confident his side can fight for the Kenyan Premier League (KPL) title this season.
The team saw their title ambitions go up in smoke last season despite a positive start and good review from experts.
SEE ALSO: Gor Mahia's wait for title continues
"This year we want to aim for something different and that is the league title. 16 matches are remaining in the first leg and another 17 in the second leg. Any ten wins in the first leg and we will have set ourselves the standards required to fight for the title," he said.
Regarding their last season miss, Muluya said injuries to key players affected them.
SEE ALSO: KPL clubs meet, form five member to oversee league's transition
"Last season, it was within our grasp but it all went down due to a congested fixture. First, we took part in the Confederations Cup where we played four matches. Then we had to travel to Tanzania for the SportPesa Cup and within two months, we had played 18 matches.
"It took a big toll on our players leading to the loss of eight first-team players due to injuries. Before the rest could catch up, it was too late for us."
SEE ALSO: FKF deal won't help footballers if they are kept in the dark
Muluya says it is a different ball game this time around having kept the majority of his first-team players most of whom are in top condition to compete.
"We are intact and have all our first team players fit. Furthermore, playing one match a week is good for planning mental and physical recovery."
The team plays AFC Leopards on Sunday in a match Muluya believes is theirs to lose.
"It will be an exciting match no doubt as no team will be out to defend and the best thing for us is that we have never lost to AFC Leopards in the league.
"Therefore, the record continues this weekend but we have to be mentally prepared to ensure that we can hold on after we take the lead."
Muluya says his side should easily have won the first match against Western Stima had they had the mental strength to hold onto the lead though he also believes poor officiating could have cost them.
"We had two minutes to win the match against Stima but lacked the mental strength to keep at it. However, there was also a simple misjudgement by the match officials and that may have cost us," he said. The match ended 1-1.
Head to Head (Last six matches)
Kariobangi Sharks 1-1 AFC Leopards
AFC Leopards 1-1 Kariobangi Sharks
Kariobangi Sharks 3-1 AFC Leopards
AFC Leopards 1-1 Kariobangi Sharks
Kariobangi Sharks 0-0 AFC Leopards
AFC Leopards 0-2 Kariobangi Sharks