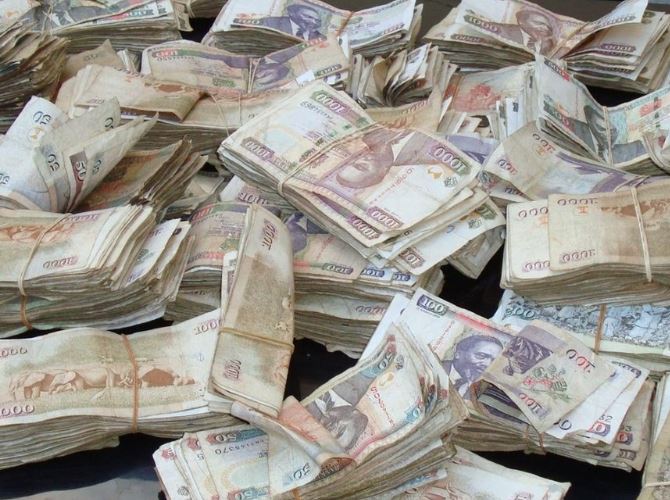 Kenyan Premier League (KPL) is reeling from its 'hat-trick' of blows barely a week to the start of the 2019/20 season as its management and member clubs scramble to put together a competition befitting its top-flight status.
In March 2017, South African pay television SuperSport pulled the plug on its lucrative five-year deal that was injecting Sh145m to the then 16-member clubs per year over the expansion of the league to 18-team affair.
It conceded 'the double' when Football Kenya Federation (FKF) changed the alignment of its schedule to the FIFA international August to May calendar in October last year in a move that forced financially burdened clubs to shoulder the cost of adding an extra half a season to accommodate the changes.
Before the KPL could chart a way back on to its feet, the bruising battle between the Government and betting firms has now denied it a title sponsor with teams who relied entered into partnership with the said companies facing a bleak future to complete the 'treble' of woe.
SEE ALSO: Wazito insist Omurwa not for sale despite interest from Angola giants
With the designated August 30 kick off fast arriving, KPL stakeholders are in a desperate rush to get ready for and honour another gruelling season with no immediate end in sight to the anguish.
Already beset with poor revenues, a dwindling fan base, derelict facilities and the soaring overheads of the 18-team competition, the forthcoming KPL season is shaping up to be melting pot of drama.
SEE ALSO: Shikanda confident AFC Leopards ready to win titles
Since the exit of SuperSport, KPL has ambled along as a silhouette of its glorious past with players in the gaming industry propping whatever has been left of its skeleton.
The latest State clampdown on gambling companies is another headache it can ill afford with the players involved forced back to the proverbial drawing board in an effort to fulfil their obligations.
Local market leader SportPesa, OdiBet, Elite Bet and Betika are the betting firms who invested in the KPL over the past three seasons, with the former entering a Sh80m per year title sponsorship deal that has since been suspended.
"We will just kick off as we look for a title sponsor. The challenge in paying referees will be an impact (of SportPesa withdrawal) but the league will start since clubs have their own sponsors.
"We are looking for a title sponsor who will come in immediately but you know some of these negotiations take a while, like three to six months before we reach an agreement," KPL Limited CEO, Jack Oguda, told Standard Sports.
According to the league management body top official, their partnership with Spanish top flight LaLiga to produce their matches for broadcast is still on and they will be seeking to have games screened weekly on their new local television partner, KTN Home.
This is an effort to add value to the product in pitching to potential partners keen on brand visibility with KTN Home taking up the rights to screen KPL matches from sister station and last season's broadcast partner, KTN Burudani.
"We have already done rounds with a few potential partners but so far there is nothing to report. We can confirm that we shall be producing in every of the 34 rounds a match, possibly double headers. We shall share revenues accruing from advertising with KTN," Oguda said.
Thus far, 17 bookmakers -- with foreign ownership -- have been denied operating licences with another 10 who met the conditions set by the Government among them the 10 per cent levy on the amount staked, a new tax that came with the fiscal budget for 2019/20, allowed to operate.
The new requirements were introduced to curb what the States maintains is the soar away addictive gambling among the youth and have severely dented the revenues of licensed industry players with some on the verge of closing shop altogether.
As the gaming firms' squeeze continues to bite local football, Mathare United FC, the 2008 crown-holders are renegotiating their multi-million shilling deal with OdiBets, signed only last October following the recent hike in taxes.
BEAR THE BRUNT
Terming it as a 'double blow' to KPL clubs, Mathare chairman, Bob Munro, said KPL teams are bearing the blunt for reasons beyond their control.
"The key problem for the majority of clubs is that a series of decisions were made which were not in accordance with professional football management," said Munro.
Sofapaka, who won the 2009 league crown, had their Sh50m deal with Betika halved following the government's move to slap steep taxes on the industry in January last year that saw the proposed 35 per cent rate on winnings negotiated down to 15 per cent.
"Our partners have their operating license but they have been affected by the new taxes. We agreed to a reduced package to the initial three-year deal agreed.
"I request the Government to reduce the burden placed on betting firms because they help clubs a lot and youth in general. Without a sponsor, it is difficult for football to be played.
"We will not be receiving the monthly grant for SportPesa for instance and this will hit our operations and make things more difficult for us," Sofapaka President, Elly Kalekwa claimed.
Initially, Sofapaka were to receive Sh50m per annum from Betika but had to settle for half of that amount when the increased taxation on the online betting, casino and lotteries came in.
Elite Bet, on the other hand, ended their deal with 2010 champions, Ulinzi Stars in January, leaving the military side still searching for a shirt sponsor to date in their quest to supplement its allocation from Kenya Defence Forces.
As title sponsors, the Sh80m from SportPesa was divided into Sh60m to be shared amongst the 18 clubs with Sh20m going into administrative expenses of running the KPL, including payment of match officials and other logistics.
In an earlier interview, Kalekwa decried the approximately Sh275,000 they received per month from the title sponsors was still inadequate to foot their bills with an away game in the expanded league costing up to Sh400,000.
FACE EXPULSION
However, the figure still went a long way to keep the league afloat as teams avoided facing expulsion for refusal to honour three matches in accordance with the rules enforced by Football Kenya Federation who own the league with KPL managing it on their behalf.
Forced to play a season and a half in 2019 to conform to the international calendar, teams struggled to meet their obligations to playing staff -- and the relegated Mt Kenya United FC came to within a game of being expelled after they failed to honour two matches when players went on strike for non-payment of dues.
On August 9, SportPesa announced it had pulled the plug on its sponsorship deals with the KPL and its signature clubs, champions Gor Mahia FC and AFC Leopards SC due to the impasse with the government over the new betting tax laws.
Their exit from the local game with an annual direct outlay of over Sh220m that covered deals with Gor, Leopards, KPL and the Football Kenya Federation will be felt the hardest in the 2019/20 season.
Besides the direct investment, SportPesa spent millions more on development programmes that saw the for instance, English sides, Everton FC and Hull City FC come to Kenya to play KPL sides Kariobangi Sharks FC and Gor in that order.
Gor, Leopards, Sharks, Tusker FC and Kakamega Homeboyz FC have also featured in the eight-team Sh3m regional knockout tournament christened SportPesa Cup in Kenya and Tanzania that gave the said teams much-needed international exposure.
Kenya international, Francis Kahata and Uganda born striker, Meddie Kagere for instance, earned lucrative moves to Tanzania titans Simba SC from Gor after advertising their services at the SportPesa Cup.
The tournament opened doors for Sharks, the 2019 winners, to Tanzania where they recently played a sold out friendly against the other Dar giant, Yanga SC at the National Stadium last month.
With a country deeply divided in support of or against the government move to impose punitive taxes on betting firms, KPL teams are sweating even before the first ball is kicked off as they anxiously wait to see whether a solution will be reached.
Should one not be found, the competition will be compelled to explore other means of scaling down costs that could mean reviewing cutting the number of teams, a resolution that will not curry flavour with FKF chiefs who will be facing an election in due course following the expiry of the first four-year term of the current administration.