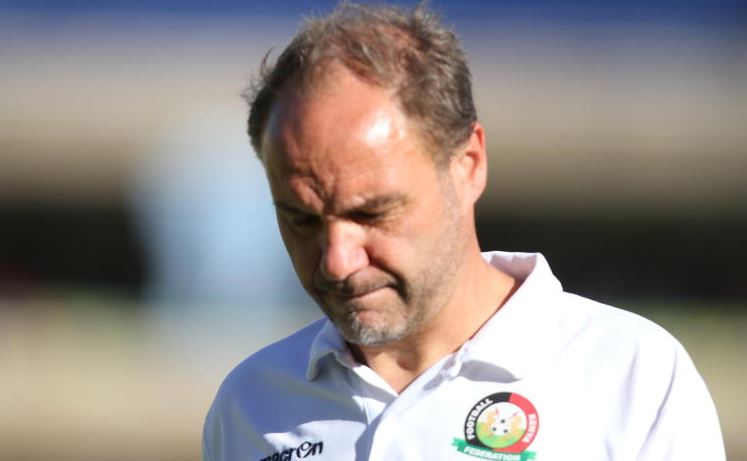 Football Kenya Federation and Harambee Stars head coach Sébastien Migné have agreed to terminate the coach's contract on mutual consent.
According to the statement released by FKF on Monday, August 13, the Frenchman will no longer be the national team's coach and that the reorganization and appointment process for a new technical bench is already underway.
SEE ALSO: FKF Electoral Board releases calendar and guidelines for upcoming elections
"Football Kenya Federation and Harambee Stars Head Coach Sébastien Migné have agreed to terminate the coach's contract on mutual consent. Consequently, FKF and Migné have agreed on a settlement for the coach, over a period of time.
"The Federation wishes to thank Coach Migné for his exemplary work and high standard of professionalism during his tenure, which culminated in the country qualifying for the 2019 AFCON tournament for the first time in 15 years," read the statement in part.
SEE ALSO: Civil Society calls for EACC and DCI to probe FKF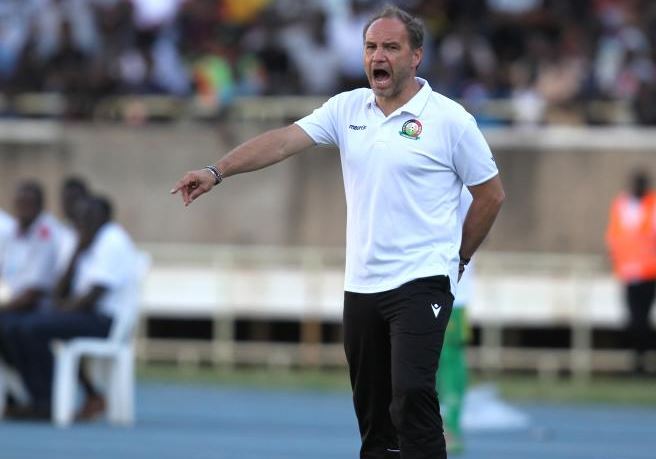 This comes after a dismal performance at the African Cup of Nations (AFCON) in Egypt last month and the recent early exit from the African Nations Championships in the hands of neighbours Tanzania.
Kenya exited the tournament after winning only once in three group stage matches.
SEE ALSO: FKF to publish Elections Guidelines on Tuesday
The national team, under the stewardship of Migne, lost to the Desert Foxes of Algeria and Senegal but managed a win against close Tanzania.
A few weeks later, Tanzania would get a chance to revenge as they bundled Harambee Stars out of the African Nations Championships (CHAN).
Both legs of the tie ended in barren draws before Taifa Stars won on 4-1 penalties at the Moi International Sports Centre, Kasarani, Nairobi.
Kenya's exit from the tourney sparked emotions among Kenyans who felt the tactician did not do enough to help the team progress.
Migne insisted he had done his job and that Kenyan fans should not forget the troubles the team has faced to make it to this level.
"Don't forget where you (Kenya) were; you had never qualified for AFCON in 15 years. It is not even about CHAN; Kenya has never been to the U17 or U20 AFCON and that means Kenya doesn't have the maturity to contest at the highest level. Honestly, I gave my best and I offered the fans an opportunity to dream with the AFCON qualification," said Migne as seen by GameYetu.
A defiant Migne went on to question whether the federation could afford the pay out to sack him.
"About resigning, you will have to check with my president. I am under contract but it is already difficult to pay my salary and it will be difficult to pay the remainder of my full contract as well if I were to be sacked," explained Migne.
News of his contract termination was received with mixed reactions from Kenyans on social media, most of who felt frustrated by the lack of a long-staying head coach in the men's national football team.
Here are some of the reactions captured by GameYetu: