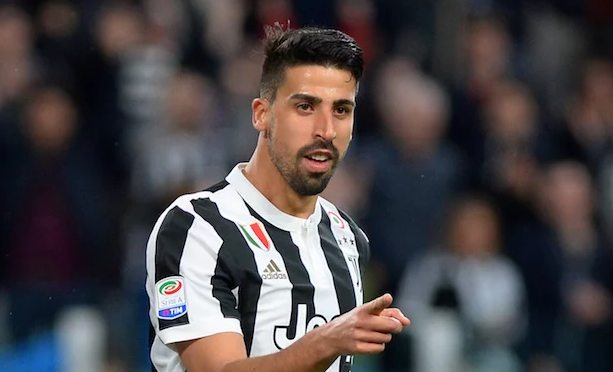 English Premier League giants Arsenal may be in for another transfer despite the country's transfer window closing on Thursday, July 8.
According to Football Italia, Juventus are frustrated with their midfielder Sami Khedira as he has reportedly turned down numerous offers from across the world.
SEE ALSO: Mikel Arteta: Why Tottenham defeated Arsenal
The former Real Madrid man is said to have turned down moves to Besiktas, Fenerbahce, Wolves and MLS.
The Serie A champions seem to be disadvantaged in their quest to get rid of the 32-year-old German as he is under contract until the summer of 2021.
SEE ALSO: Bale enrages Madrid fans by pretending to fall asleep during Alaves clash
With new coach Maurizio Sarri making younger signings in Aaron Ramsey and Adrien Rabiot, Khedira may not be in his plans for this season.
Reports in Italy claim that Juve are irritated with the German's refusal of every deal proposed to him and his agents.
SEE ALSO: LaLiga: Relentless Zidane can almost touch title after eighth win in a row
What makes his story interesting is his reported urge to join arsenal.
Football Italia, in their translated article, say that Khedira was only interested in a move to Arsenal which didn't come to fruition before the Premier League transfer deadline.
With options shrinking for the Old Lady, it is becoming more likely that they will attempt to terminate his contract by mutual consent.
If they do, his Arsenal transfer could be resuscitated as fellow German Mesut Ozil is now being linked with a move to the MLS after the carjacking incident in London last month.
If Ozil's move to the US goes through, Arsenal may need a replacement with only a free transfer accepted by the Premier League transfer rules.