Kingstone win 2019 Kothbiro tournament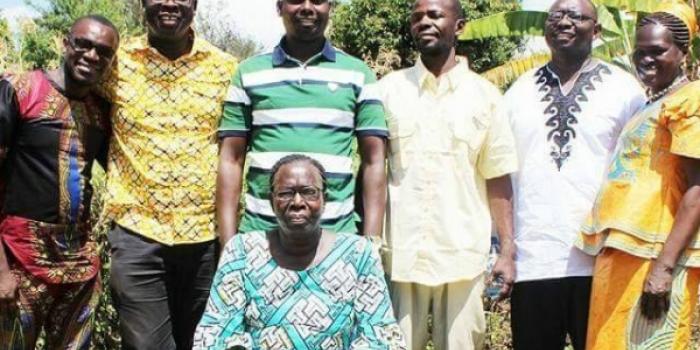 Kingstone FC have emerged the new winners of the Kothbiro Tournament that was held at the Ziwani grounds.
With a win against Allin Jua Kali, Kingstone FC lifted their first title after winning 7-6 through post-match penalties.
The match which ended with a 2-2 draw during the regular period of the game had started on a high note with both sides going for each other's neck.
Ninteen minutes into the game a hard fighting Kingstone pulled back through a strong header courtesy of Kelwish Walubukha.
The referee's half-time whistle came in time to ease tensions and excitement.
The second half also started on a high as the horns interlocked for a final push for glory. The carnivores from Shauri moyo quickly got to the score line as Walubukha's cross connected excellently to Chrispinus Onyango's head for their second goal.
A resilient Allin were not unsettled but pushed forward and the spanner boys equalised in the 68th minute through Walcott Walla's free-kick that scooped the goal of the day accolade.
The SportPesa sponsored annual tournament went down to the penalties after the referees' final whistle that forced the two sides into the spot kicks.
Penalties
Maina Hussein, Waka Nelson, Oreso Kevin, Eugene Oduor,Brian Ochieng, Juma Casillas (GK) and Murithi Christopher scored for Kingstone while Steven Otieno's kick was saved.
Allin's penalties were scored by Ochieng Brian,Rafael Ndukwe,Derric Abdundo, David Kioko, Rich Donald, Omondi Victor (GK) while Mika Odhiambo and Abura Odhiambo spot kicks were blocked.
Kingstone lifted the coveted trophy courtesy of Pamojah movement and danced away with three hundred thousand shillings courtesy of tournament sponsors SportPesa.
Allin Jua Kali walked away a hundred thousand shillings richer, plus a Trophy courtesy of Nelson Madagwa.
MASA who beat Umeme Bees for the third best team took home Nelson's trophy and seventy five thousand while the Bees received fifty thousand shillings.