Samba ace woes: How football legend who once lived flamboyant life is struggling financially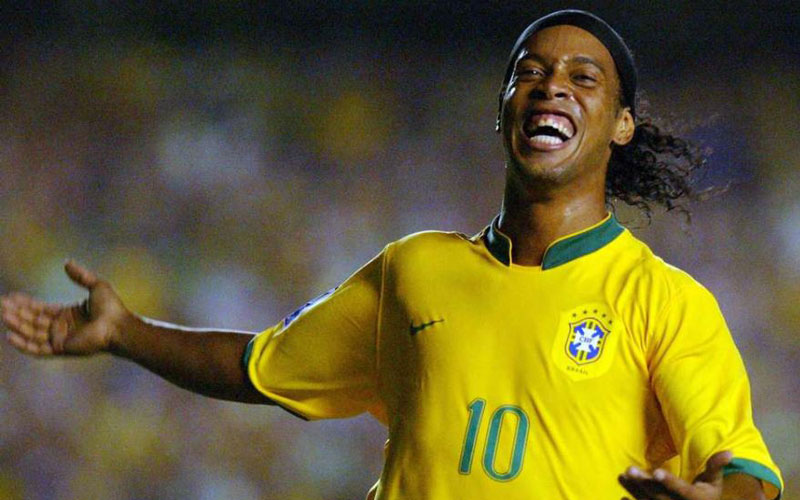 Brazil football legend Ronaldinho Gaúcho who once lived a flamboyant life is currently struggling financially.
According to a Brazilian newspaper, on Monday, July 29 a court blocked the 2002 World Cup winner from selling 57 of his real estate properties due to an unpaid environmental fine and other debts.
The 39-year-old Samba ace retired from football in 2015 after featuring in Europe's elite clubs and Brazil after winning nearly every competition he played in for club and country.
The former superstar won FIFA World Cup, the FIFA Confederations Cup, the Copa America, the UEFA Champions League and Spain's La Liga in his career.
But how did the former World Player of the Year, a super-rich megastar who won the FIFA Ballon d'Or in 2004 and 2005, be struggling financially to an extent of his property being seized?
In his spell at Barcelona, Ronaldinho earned almost a million pounds per month and besides, he grossed £19 million from endorsements in 2006 alone.
He later moved to AC Milan where he earned a monthly wage of £480,000. A successive transfer to Brazilian side Flamengo secured the star a £100,000-per-week deal.
-Flamboyant life-
Ronaldinho was renowned with his flamboyant, parting lifestyle. One of the reasons he became overweight
The two-time Ballon d'Or winner lavished millions on luxurious cars including a Hummer H2, a black and a yellow Lamborghini Aventador and a silver Mercedes Benz E class among other comfy cars.
The 39-year-old star also purchased luxurious houses in Spain, Brazil, Greece and Florida.
In 2018 reports emerged in Brazil about the star due to marry two women at the same time.
The reports suggested that the former Barcelona star was to tie the knot with his two fiancées Priscilla Coelho and Beatriz Souza.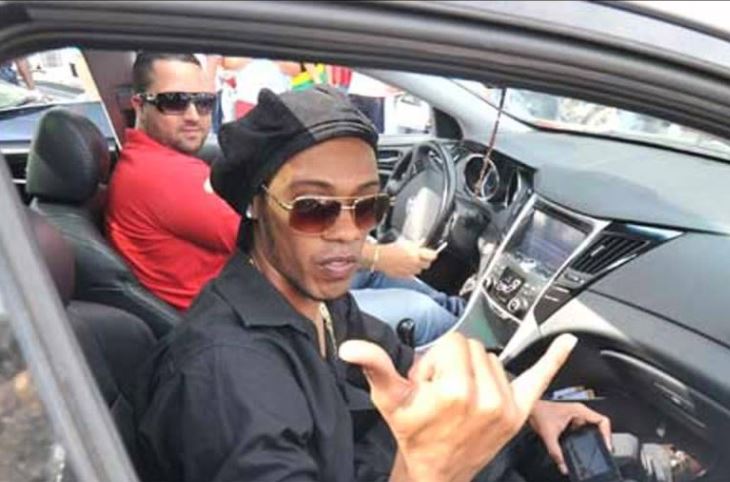 According to Mirror in 2018, Ronaldinho started dating Beatriz in 2016 but continued his relationship with Priscilla, which began several years earlier.
Ronaldinho was reportedly been living "harmoniously" with both Priscilla and Beatriz at his £5million Rio de Janeiro mansion.
According to reports, both lovers received an "allowance" of around £1,500 from the footballer to spend as they wish.
But the star later responded to the reports dismissing the allegations of marrying the two women at the same time.
"The whole world is calling me. I'm not going to get married, it is the biggest lie." He told SporTV in 2018.
-Financial problems accumulate-
It all began in 2012 when Flamengo could not pay Ronaldinho's huge wages slicing his wage from £100,000 per week to £24,000-a-week.
The contract was later cut short as the club could not afford the star's wages. The Brazilian later joined Fluminense for a reported £150,000-per-month wage – a contract which was later terminated due to lack of payment.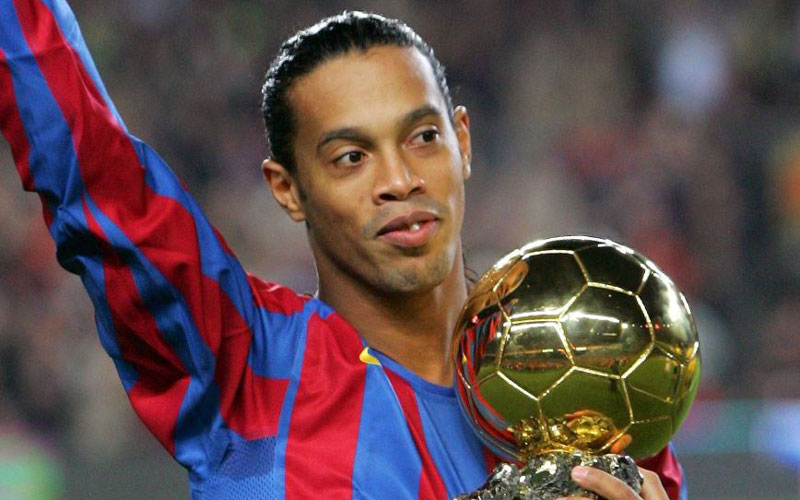 In 2014, his deal with Coca-Cola was terminated. This was after the football superstar was filmed sipping a can of Pepsi during his Atletico Mineiro unveiling.
In November 2018, Ronaldinho's passport was reportedly seized by the Brazilian authorities due to an outstanding debt of 8.5 million Brazilian reals (€2.02 million) with the state.
According to the Folha de S.Paulo paper the star currently owes 9.5 million reais ($2.51 million) in unpaid environmental fines after illegally building a pier at his lake house in Porto Alegre.
Creditors have also taken action to recover 7.8 million reais in other debts, Folha said.
Ronaldinho's passport is besides confiscated by the authorities until the cases are resolved, the newspaper added.
The judge in Porto Alegre told Reuters the case fell under judicial secrecy rules and would not confirm or deny any details about the newspaper report.
Ronaldinho's lawyer denied the player's assets were under restriction but told Folha de S.Paulo he could not comment on the details of the case because of the judicial secrecy ruling.