The good, the bad and the ugly of 2019 AFCON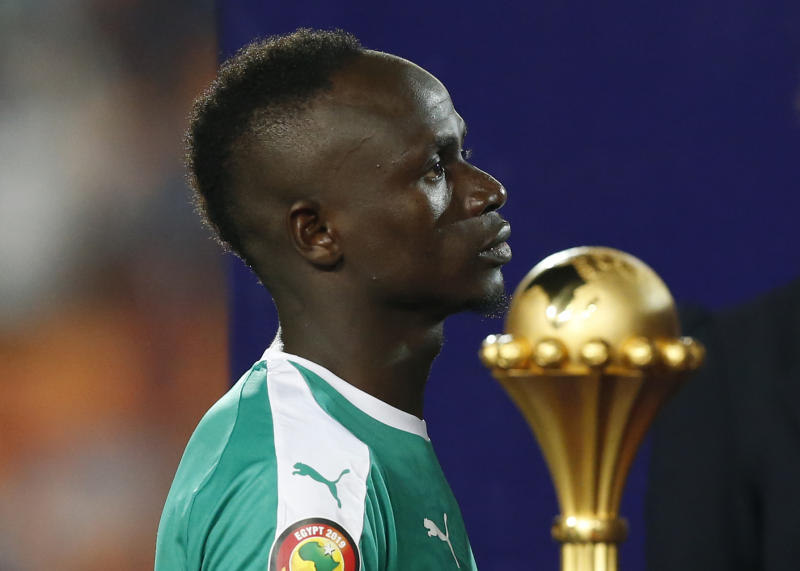 To Cairo International Stadium, 30 June Stadium, Al Salam Stadium, Alexandria Stadium, Suez Stadium and Ismailia Stadium, goodbye!
It's been more than fun. Some of the 52 matches were most impressive. Others were boring.
All in all, it was an awe-inspiring and flamboyantly organised tournament.
In truth, given that this was the first 24-team Africa Cup of Nations tournament, from the traditional 16 teams, many would have expected it to be riddled with endless problems.
Save for Cairo's sweltering heat that would at times hit 42 degrees Celsius or the not-so-impressive calls by referees, it was a tournament worth revisiting over and over again.
But that is now history. After 29 days of high-octane football that produced 102 goals, 175 yellow cards, five red cards, a mutual feeling of dumplings all over the place and unrelenting on- and off-field performance, we can now safely bid bye to Africa's biennial football bonanza.
And for the next two years, it's back to the drawing board for most teams. To some, it was a learning process yet again and to Algeria, the party will not stop until we meet again, in Cameroon, in 2021.
As is the ritual with any sporting event, there are occurrences that stand out. Yes, those that form talking points for our meaningless bar talks or even remain etched in the minds of football fans; whether good or bad.
Numerous incidences always stand out before, during and after such events and this year's Afcon was not an exception.
And so, here are some of the good, bad and ugly happenings:
The good
Without a doubt, it must be Algeria's magnificent run. Before this year's tournament, The Desert Foxes were in a mess. Before the appointment of their winning coach Djamel Belmadi last year, the North Africans had seen off their sixth manager in little over two years. In summation, this was a team in shambles.
Not even their compatriots had faith in them. They were hopeless. Yet against all odds, they are African champions for the first time since 1990.
On their way to Friday night's game, the Algerians enjoyed a rare but reliable defensive discipline and their resilience has been remarkable.
In fact, Belmadi's men scored more goals than any other team (13) and conceded none in the first four games of the tournament. In total, they conceded just twice in seven rounds of matches.
And their winning goal, that gem by Baghdad Bounedjah that deflected off Senegal defender Salif Sane and looped over goalkeeper Alfred Gomis was just the icing on the cake.
The goal was scored after 79 seconds -- the fastest in an Afcon final in at least 39 years.
The bad
After 270 minutes of Afcon assignment, the lowest point for yours truly was watching as Senegal pumped three goals past an otherwise determined Kenya's Harambee Stars in their last Group C match.
Harambee Stars lost 2-0 to Algeria in their opening match, but it was an atonement of some sort when the Kenyans defeated Tanzania's Taifa Stars 3-2 in their second group match.
With three points, Harambee Stars were on the brink of making it to the last 16 for the first time. They only needed another point, at worst, against Senegal in their last group match to be assured of the coveted spot.
To the idealists, it was feasible, but to the pragmatic lot, it was going to be a tall order. 63 minutes into this match, any hopes for Stars that they would pick a point from their more sober opponents, dwindled with every goal scored…
It was the first time Harambee Stars were playing in the tournament after a 15-year hiatus, yet, it felt like the tear-jerking moment when the Sebastian Migne's boys were eliminated from the tournament at the first hurdle.
Not that much was expected of the team, given that they were paired against Afcon finalists Senegal and Algeria, but still, it felt bad.
Kenyans were praying for a different ending no doubt. A better ending. But the gods of football had other ideas.
After the final whistle, Harambee Stars and their fans mourned, silently, as the dream turned in to a nightmare.
Some travelling fans stood still. Some hugged and cursed, while a few others stared blankly into the skies as if asking why them.
After 270 minutes of Afcon football, they were left numb and the joy of playing amongst the tournament's top 16 teams was turned into anguish.
Then there were early trips back to base for the big boys. Ivory Coast, Cameroon, hosts Egypt and Ghana. You see, football is nothing but a game of blunders, upsets and or luck.
There were also very many empty seats in most venues. Huge wraps of blue, green and yellow seats were unoccupied most of the time, except when the hosts were playing.
The only time fans seemed interested in the matches was when Algeria, Senegal and Nigeria were playing. Other than that, it was deathly quiet.
The ugly
In football, as is with any other sport, there is only one champion. In any tournament, there is one victor, the rest are losers. I know it's a vindictive world, but that is what it is. A competition.
The winner will be all smiles as they march on and elatedly look down on the overwhelmed lot. Defeat naturally brings about strong emotions.
Even Napoleon Bonaparte, the French statesman and military leader: "…Champagne! In victory one deserves it; in defeat one needs it…"
After Tunisia were eliminated from this year's tournament by Senegal, captain Wahbi Khazri could not hide his fury.
After the final whistle, Khazri sprinted towards the Senegalese bench and he's alleged to have punched head coach Aliou Cisse.
The tie was riddled with high tempers and endless anger flares, but Khazri took it a notch higher. And that was the ugliest scene of them all.