Finally: Karauri reveals how SportPesa will get back its paybill number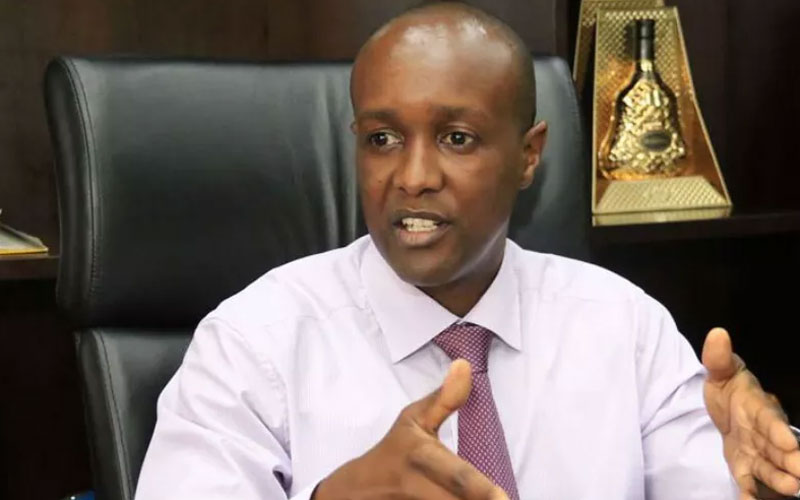 Giant sports betting firm SportPesa has said they working behind the scenes to get its blocked paybill number back online.
In a press statement seen by GameYetu, SportPesa CEO Ronald Karauri assured customers that talks are underway to get the systems up and running.
"I wish to assure our customers that we are in discussion and engagement with the Ministry of Interior and KRA. We remain hopeful that an amicable solution will be arrived at soon to allow us to resume our services," said Karauri in the statement.
The betting firm boss also touched on the firm's tax compliance and legal requirements in the country and its commitment to supporting sports and community programmes.
"SportPesa has been compliant has been fully compliant with all tax and legal requirements in Kenya. Our business has uniquely and consistently boosted sports development in the country and we have never wavered in our support to invest in the community," read the statement.
"This is amply demonstrated by the positive impact we have made across a wide range of sporting activities, including football, boxing, rugby, and in the investments, in community programmes such as access to water, environment protection, and uplifting skills of the youth."
According to Karauri, SportPesa is ready to dialogue with relevant bodies on the matter.
"We are committed to dialogue with all relevant stakeholders, to develop a mutually beneficial solution that will complement the Government's development agenda, as well as provide a stable business environment," he said.
Karauri wrapped up the statement by reassuring the company's dedication to its customers and assured them of regular updates as the matter is resolved.
"We are completely dedicated to our customers and we will continue to update you on further developments as and when new information is available," he said.
Kenyans and SportPesa customers will be hoping for a quick solution to the matter with the Premier League season and other European leagues set to resume in August.