Senegal take Kenya through vital football lessons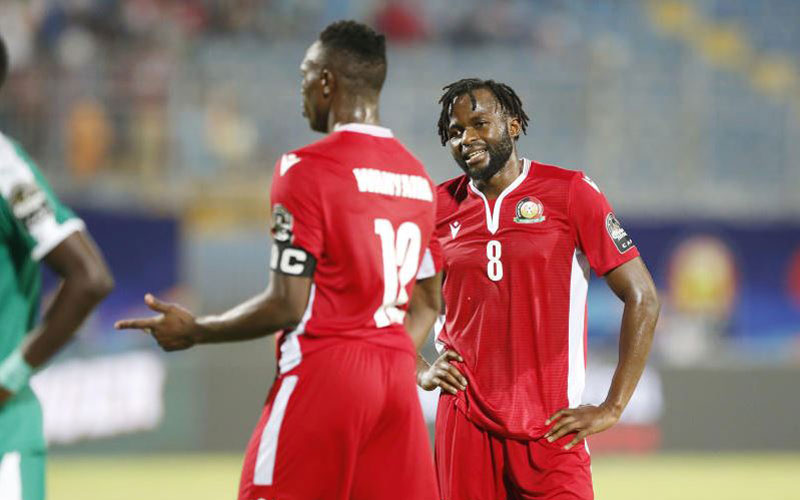 This has been an Africa Cup of Nations full of surprising results.
Ghana have struggled, so have Cameroon. South Africa, 1996 winners, have fallen, but Senegal, have not and are marching on, like real soldiers.
Granted, the Senegalese had a knock against Algeria, losing 1-0 in their second Group C match, but when they faced Kenya's Harambee Stars on Monday night for their last group match in the 30 June Stadium, there were no surprises.
Stars' back four of Joseph Okumu, Abud Omar, Musa Mohamed and Philemon Otieno could hardily thwart Liverpool star Sadio Mane's assault before putting them to the sword.
Harambee Stars head coach Sebastian Migne pointed out Mane's aptitude and propensity, but hardly spelt out the means they would use to hush this man.
By the time Mane was done with Kenya, the scoreboard read Senegal 3 Kenya 0. Migne was right about Mane. This boy is a marvel. Yes, he hardly fired from all cylinders but be that as it may, he scored twice past goalkeeper Patrick Matasi.
In the final 20 minutes of the match, Mane and Senegal appeared to have landed from a different planet.
If there was one tiny twinkle of solace for Stars that they would pick a point form their more sober opponents, it dwindled with every misplaced pass, indecisive moments from Matasi, or miscalculated runs and tackles by Denis Odhiambo.
As for captain Victor Wanyama, his input was almost imaginary. He was there physically but spiritually gone.
"We will fight to the end in the Senegal match. That is the only way we can be sure of advancing to the next stage. They are strong but we will give them a good challenge and probably get a point," said Wanyama in a pre-match interview.
Well, they did none of that. They never fought Senegal to the end. They did not give them much challenge and they didn't get a point from the match either. They conceded three goals.
Long faces after the match as the players filed past the Mixed Zone told it all. The Kenyans were mortified with their uninspiring show.
Wanyama could bare look at journalists lined up for an interview, only glancing before trotting away. Seconds later, two more players almost run from camera flashes and protruding microphones.
Ayub Timbe gathered some courage and stopped.
"It was a difficult game. Senegal is a good side but we did not get what we wanted. We also relaxed a little bit deep into the second half, which gave them room to play," said Timbe.
Mane adores such occasions to grant more proof that his ball artistry is inborn. It seemed too much for the Harambee Stars when Mane, Mbaye Niang, Ismaila Sarr, Papa Alioune Ndiaye and Henri Saivet surged forward.
"We did not play as we had planned. We relaxed towards the end of the game and got punished. They made use of that to get the quick goals," said Harambee Stars head coach Sebastian Migne.