A moment with Le Roy, 'the White witch doctor'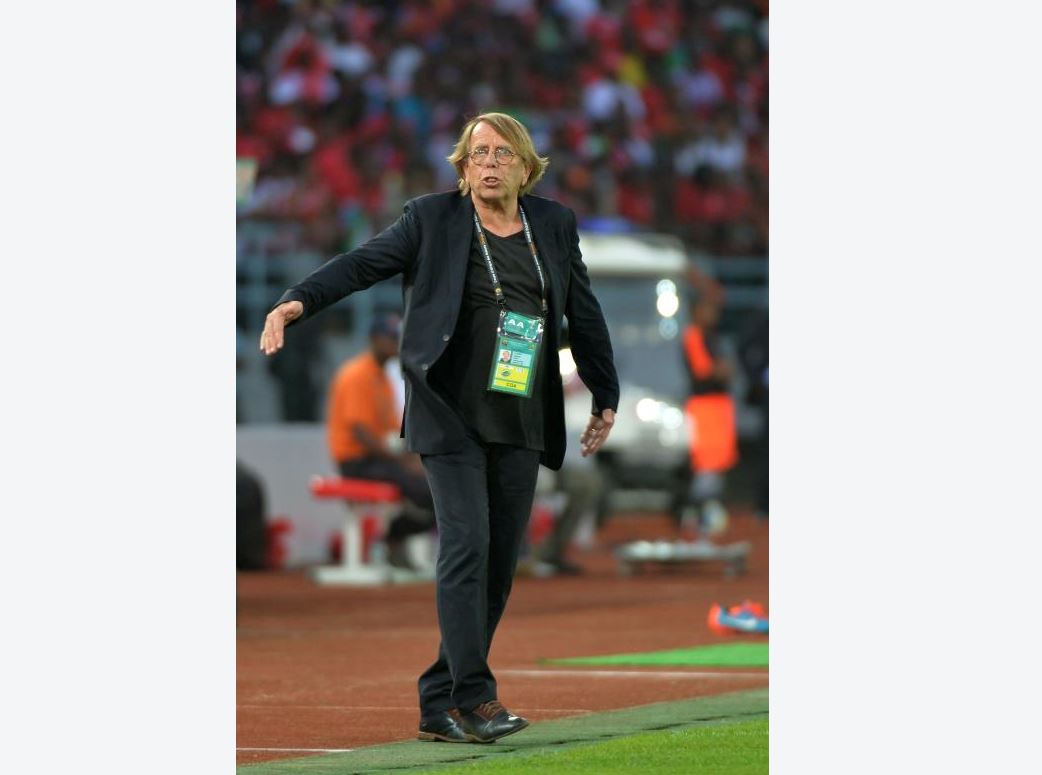 Frenchman Claude Le Roy, popularly known as 'the White witch doctor' was not the first foreigner to manage a top African team, but when he arrived to coach Cameroon in 1985, he may as well have been Godsend.
One year into his managerial job, he led the Indomitable Lions to a runner-up finish in the 1986 African Cup of Nations, before guiding them to glory in the 1988 competition.
The 71-year-old manager has accomplished enough for anyone to doubt his Curriculum Vitae.
He has been to nine Africa Cup of Nations and has coached Senegal, Cameroon, Congo, Ghana, the Democratic Republic of Congo and Togo.
Now this is a man who commands respect and demands attention.
He knows the tournament like the palm of his hand. He understands African football like no other. He is the father of them all. He is the Grandmaster of African football.
"Senegal are quite strong. They have a good team. Honestly, I think they are one of the tournament favourites," said Le Roy.
Le Roy is delightful and unperturbed even when fielding questions from curious journalists, but don't be fooled by his demeanour as his frame of mind changes to something close to exasperation when he is at the touchline.
"For any player to succeed, he requires discipline. Obedience is what has made me mould good players," said the bespectacled man with some sense of firmness.
But he has a big heart too. Not the stone-faced type. He has a heart. He is human after all.
He has this fatherly love and care to his players. He will pull them aside for a quick chat when they err, before resuming with his duty.
"To be a good coach, you need to understand your players. They are all different hence calling for different approaches when dealing with them. That way, you will have a complete unit," he said.
Any hopes for Kenya's Harambee Stars, Le Roy?
"In this tournament? I don't think so. May be next time," he said before walking away with a cheeky smile.
Meanwhile, Egyptian head coach Javier Aguirre said there will be no room for error when they play Uganda in their third and last Group A match tonight because The Uganda Cranes are hardly making any mistakes.
Egypt, who are yet to lose a match, lead the group with six points from two rounds of matches, while Uganda are second with four; from one win and one draw.
The tactician was adamant that there can be no let-up given the sustained fineness of the Ugandans.
"Uganda is a very strong side. They attack nearly the whole period. Therefore, we need to be careful with their counter-attacks as well as set-pieces," said Aguirre in a pre-match press conference yesterday.
For Uganda, there should be no shame to finish second. They have done themselves proud already.
"Playing Egypt will be a big challenge for us. They are a big team, but it is possible to beat them," said Uganda coach Sebastien Desabre.