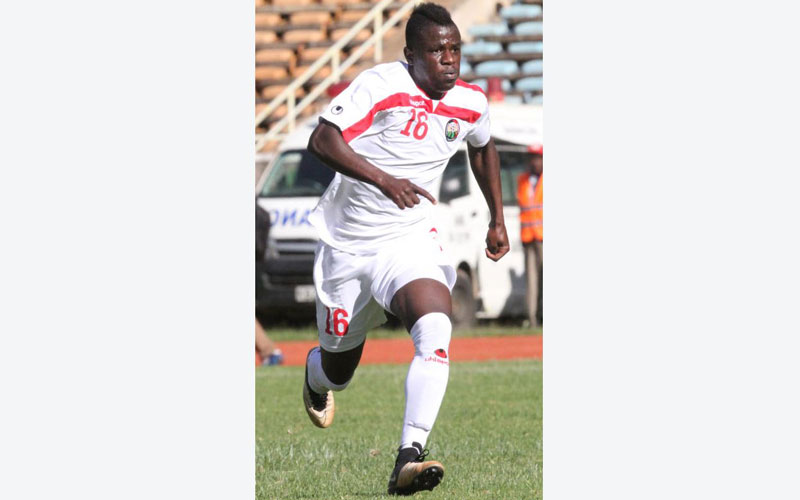 Harambee Stars coach Sebastian Migne has defended his final 23 man team ahead of next week's Africa Cup of Nations finals in Egypt.
The Frenchman dropped four players on Monday night as he named his final squad for the tournament.
"At the end of the day, we had to remain with 23 players and looked at everything including team balance, behaviour and the future. We are satisfied with what we have," he said.
Migne admitted that Brian Mandela's injury was a major setback to the team as the South Africa based player had established himself in the side.
"The injury to Mandela was a big surprise to him and to us. If he was available, Joseph Okumu should have stayed at home as he was our key player in defence. We have to try and find a solution going into the tournament," he said.
Migne further revealed that his team is taking shape ahead of the first Africa Cup of Nations match against Algeria on June 23.
"We have already started thinking about Algeria and how we will line-up against them. We are already living our dream by qualifying for the Africa Cup of Nations finals and hope the dream will continue in the next one month," said the coach.
He termed Saturday's friendly match against Democratic Republic of Congo in Madrid as one of the most important fixtures ahead of the tournament proper.
"It is an important match for us and will give us an idea of exactly where we are as a team. We will try and avoid injuries and see one or two players in high-level situations. They are a good opponent to compete against," he said.
He emphasized the need to keep a positive mentality and for the players to be able to compete at a high level on a consistent basis.
"Being in France has given me an opportunity to work with the players at a close level and be able to push them to work at a high level consistently. I want to urge the fans to stand behind this team because what we are building together will take time to complete.
"In the last one year, it has been a great run of results and we will try and give it going."