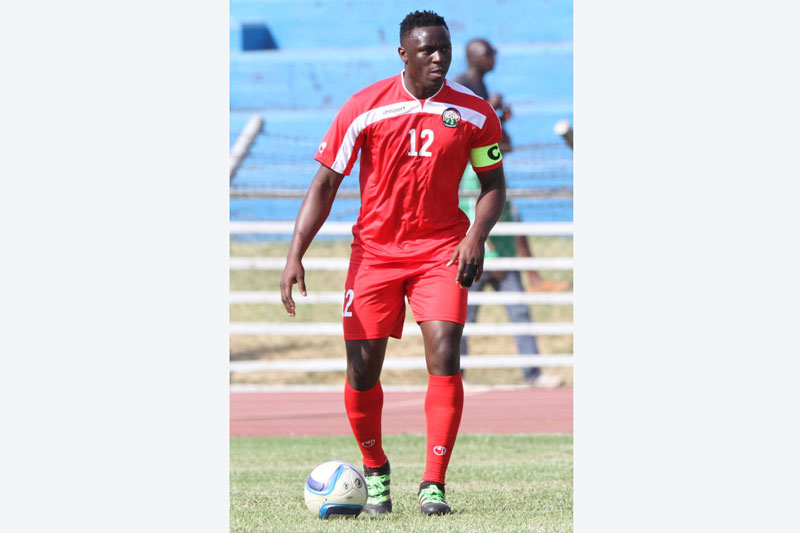 At club level, Harambee Stars captain Victor Wanyama has achieved everything there is to achieve.
Among his accolades include being the first Kenyan to feature in the Scottish league and also the English Premier League as well as the first Kenyan to score in the Champions League.
SEE ALSO: Harambee Stars legend Otieno out of hospital
This year, his club Tottenham Hotspurs were in the final of the Champions League where they lost 2-0 to Liverpool.
Despite a colourful club career, Wanyama is yet to represent the country in the Africa Cup of Nations and it is, therefore, a major relief to qualify this year.
SEE ALSO: Ex-Harambee Stars captain Musa Otieno hospitalised
The Tottenham midfielder missed last September's crunch tie in Nairobi which Kenya won 1-0 due to injuries, but came back against Ethiopia in home and away fixtures and even scored one of the goals in a 3-0 win over their opponents in Nairobi.
Wanyama has not had time to settle well in the team during the qualifiers and the final tournament in Egypt gives him an opportunity to show what he can do for the country.
SEE ALSO: Happy Birthday, Victor Wanyama! – Harambee Stars captain turns 29
"I am very proud that we have qualified after a very long time. It is a big achievement and I hope that we will not just participate but give our opponents a run for their money," he said.
Wanyama admitted that he has missed representing the national team at the big stage.
"I have played at the big stage at club level and you always want to do the same thing with the national team. We are going into this competition hoping to create history.
"Our opponents are very strong no doubt and it will not be easy taking on them but we are taking each game as it comes. It is a great challenge to play alongside some of these top players. It motivates us in a big way and we look forward to the challenge.
"We are avoiding to look ahead and instead take every game as it comes and in this way hope to do well," he said.
Wanyama also has a lot of praise for Football Kenya Federation (FKF) and the Ministry of Sports for enabling the team to set up a training camp in France.
"It is a big motivation being able to train in such a facility and it pushes us to do more. I want to urge the fans to come to Egypt and support us so that we can do more."
BIO
Name: Victor Wanyama
Age: 27
Position: Midfielder
Club: Tottenham Hotspurs (England)