Miheso has Stars' coach Migne thinking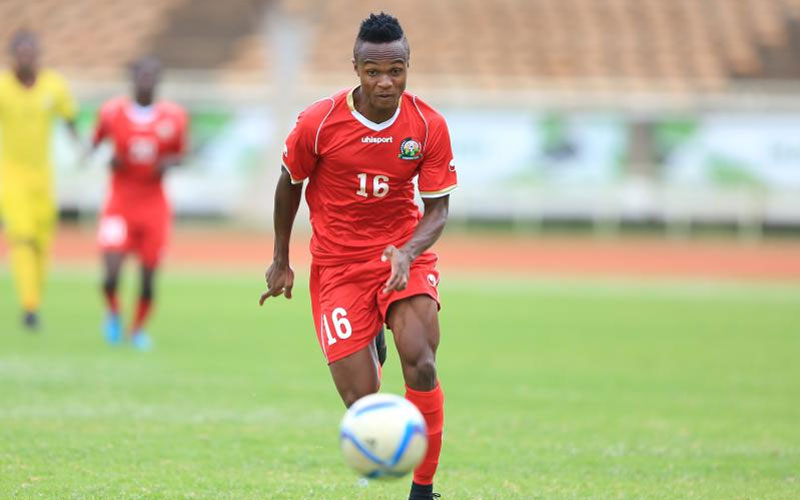 When Harambee Stars coach Sebastian Migne named his final squad to take part in this month's Africa Cup of Nations finals in Egypt, he had rare praise for Clifton Miheso.
Migne admitted that because of Miheso, he had to make a special request to Football Kenya Federation (FKF) to be allowed to carry 27 players to the France training camp.
"He has worked very hard in training and because of that, I want another opportunity to be able to look at him before I announce my final 23 players squad to travel to Egypt.
"For this reason, I have asked the federation to let me take 27 players to France a request they have readily agreed to. If he continues with the same work rate, then he will be on my team to Egypt," Migne said.
Miheso said his desire to make a come-back to the national team is what pushed him to work hard during the local training in Nairobi.
"It has been a long time since I played for the national team and this has created a strong desire to want to come back. So when I was called up, I gave it my best to be able to impress the coach," he said.
Miheso said it has always been his dream to play in the Africa Cup of Nations finals and will give everything to ensure he is among the 23 selected.
"It has been my dream to play at this level and the opportunity is here. I understand that there will be a lot of competition but this is good and gives the coach an opportunity to pick just the best and I am determined that it will be myself."
Miheso is also impressed by the opportunity to train in France where the facilities are top class even as he looks forward to take on Senegal, Algeria and Tanzania.
"Our target is to get out of the group and we believe that we have what it takes to do just that though it will not be easy. Some of our opponents have very experienced players who have been playing at this level for a long time and we are just getting here ourselves. We are inspired by the fact that in football, there are no longer small teams."
Miheso biodata
Name: Clifton Miheso
Date of Birth: February 5, 1993
Career start: 2011
Position: Midfielder
Current club: Olímpico Montijo in the Campeonato de Portugal