Migne's faith drives Dennis Odhiambo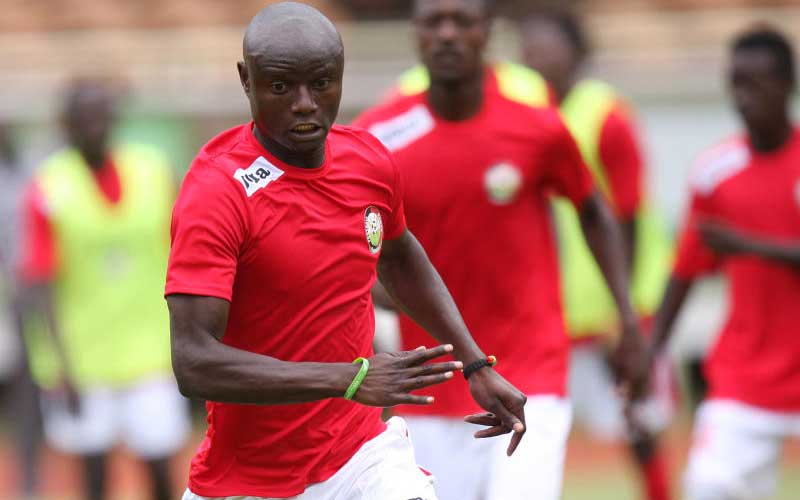 Sofapaka midfielder Dennis Odhiambo hopes to repay coach Sebastian Migne's faith in him after a surprise inclusion in Harambee Stars Afcon squad.
Odhiambo, a former Thika United utility player has proved an able replacement for Kenyan captain Victor Wanyama every time the latter has been unavailable.
He believes his return to the national team that he first played for in 2011 was by chance.
"The national coach called me up after he watched our game against Wazito last season. On that day, I was at my best and he was impressed by my output.
"When some players failed to turn up for an invitational tournament in India, the coach called me up to fill in the position and so it was by chance that I came back to the team," he explains.
Odhiambo says 15 minutes of the match against New Zealand was enough for the coach to be convinced of his quality.
"I fitted in the coach's plan for we managed to kill off the pressure from New Zealand. My presence helped to stabilise the midfield and the coaches were happy with me.
"Though we lost the second match to India we played really well and made it to the final of the tournament.
"After that, the coach told me I was in his plans and that I should be ready to play in the Africa Cup of Nations qualifier against Ghana at home."
But an injury Odhiambo he suffered prior to the big fixture almost put paid to his chances.
"Because of the injury, I had not trained for one month and I was not sure I would make it to the provisional squad, leave alone feature in the match.
"Surprisingly, the coach called me up despite my lack of match fitness.
"He told me not to worry about match fitness as that was his problem and we would work together to ensure I was ready. I just needed to work hard at it and have the right mentality for the match."
Inspired by the confidence shown in his ability by the coach, Odhiambo says he worked really hard to be fit for the Ghana match.
"We had many one-on-one meetings with the coach during which time he told me to be myself if I got a chance to play, to give him what I did in India." Kenya beat Ghana 1-0.
Odhiambo now says they are carrying the same fighting spirit to Egypt.