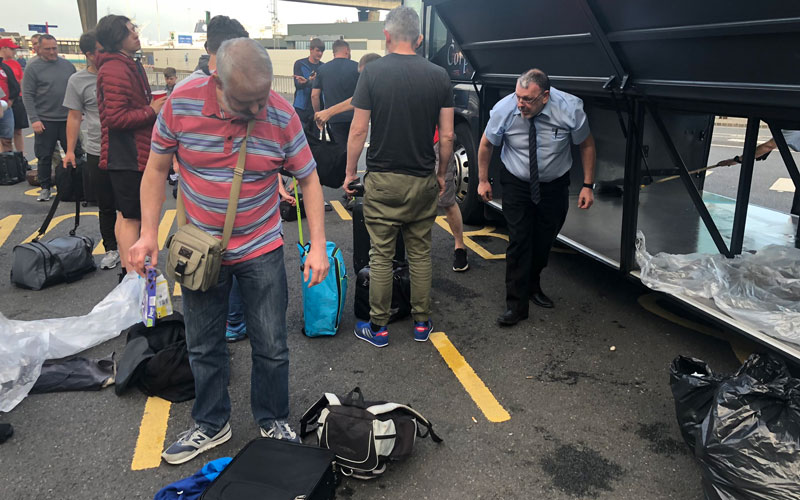 As thousands of Liverpool fans boarded flights to Madrid for the Champions League final, it was a long fateful journey for the Reds diehards who took a coach ride to reach the Spanish capital.
On Thursday, some Liverpool fans took a 30-hour coach ride to Spain after flights from Liverpool to Madrid sold out and it turned out to be even a longer journey when urine from the toilet leaked on to the supporters' luggage.
SEE ALSO: Real Madrid dig deep to beat Granada and move closer to title
The group set off from Merseyside at around midday on Thursday and the toilet sprang a leak before they reached the ferry and they had to spend over 20 hours on a coach filled with the stench of urine before arriving in Madrid on Friday.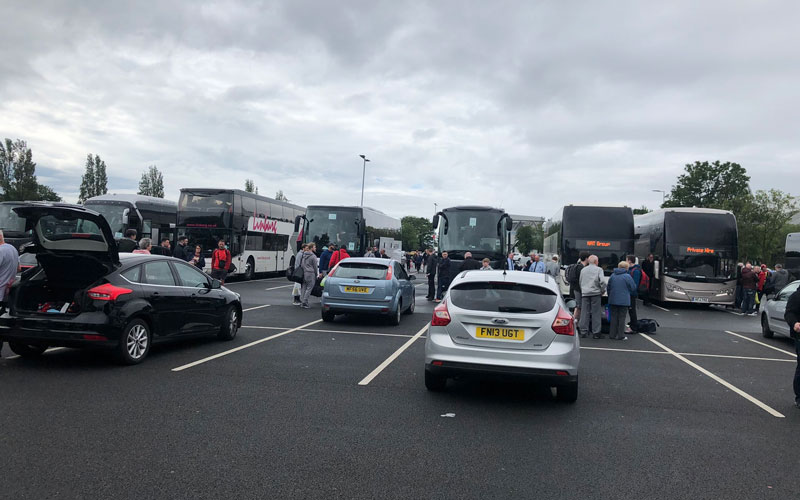 Jamie, a Reds fan, took it to Twitter revealing how almost all the suitcases on his bus were soaked in urine.
SEE ALSO: Man United set sights on Southampton as Man City ruling rocks top four race
The Liverpool fan tweeted: "80 per cent of the bags are covered in p*** cos there's been a leak hahahaha."
Upon arriving in Madrid, Jamie wrote: "Been a belter trip so far but I'm currently stuck washing my clothes in the hotel hahahahaha."
Direct flights from Liverpool and London sold out making fans opt for other means to reach Madrid. More than 100,000 British football fans are expected to descend to the Spanish capital and almost every hotel room has sold out.
It will be an all-English tie in Madrid on Saturday, June 1 at the Wanda Metropolitano stadium as Liverpool plot to outmuscle North Londoners Tottenham for a first Champions League silverware since 2005.