Football: How Harambee Stars qualified for 2004 Africa Cup of Nations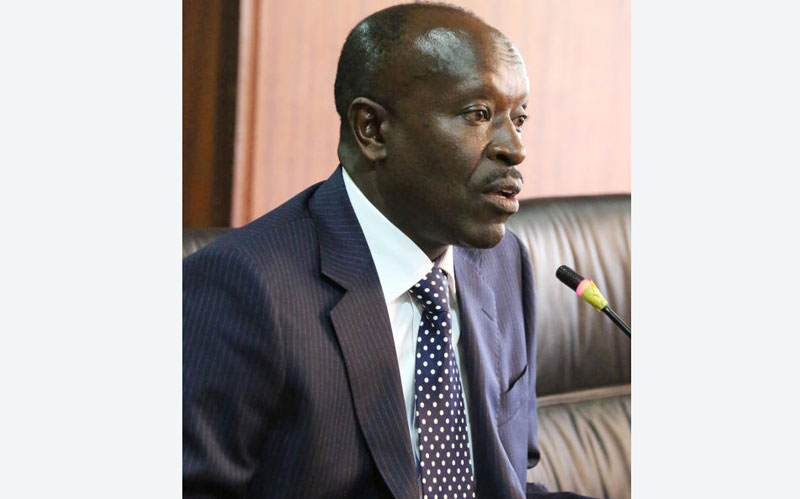 The last time Harambee Stars qualified for the Africa Cup of Nations finals, it was in 2004 in Tunisia.
Unknown to many, the team's qualification was largely made possible by a Harambee Stars Management Board that raised funds to ensure they had the best preparations during the qualifiers, including playing a friendly match in England.
At the helm of the board then was veteran lawyer Mohammed Nyaoga, who this week revealed that player motivation played a key role in helping the team qualify for the continental showpiece.
"The board was constituted after sponsors demanded we have a separate entity to run the team and this included a separate bank account where the sponsorship money was to be deposited," recalled Nyaoga.
"Our focus then was to professionalise the management of the team with clear focus on the players. We realised they are the most important resource and if we were to succeed, then the players had to be happy," he added.
Nyaoga insists the board members never received any sitting allowances for their work as it was purely voluntary.
"We run our affairs in a very transparent manner and ensured we had a budget covering all the qualifying matches including friendlies," said Nyaoga.
"This way, we were able to attract many sponsors, among them East Africa Breweries Limited (EABL), Airtel and Total."
Nyaoga admitted the board also faced several challenges, the biggest being the delay by government to match the money given by sponsors.
"We had an agreement that the Ministry of Sports would match every sponsorship given by the corporate sector. At one point, we raised Sh50 million from sponsors but the government delayed releasing their part."
"This forced us to call off a friendly match we had planned for in Egypt. Eventually following intervention from the Office of the President, we received the money and everything went on smoothly from there on."
Nyaoga believes that the biggest reason sponsors shy away from national teams is due to lack of accountability and poor governance.
He praised current Football Kenya Federation (FKF) president Nick Mwendwa for steadying the ship and sending Harambee Stars back to the big stage.
"He has steadied the ship. He has passion for the game and knows what he wants. This is what we need and you cannot move much without passion. Football is a big money industry that is yet to be exploited in this country," he said.