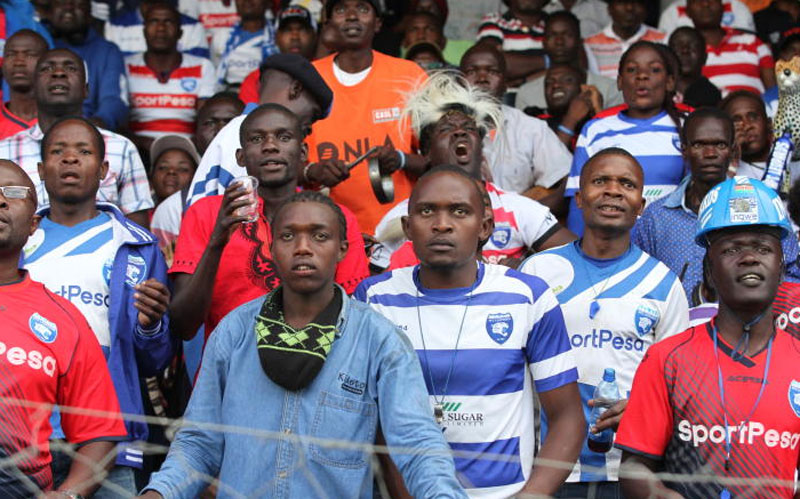 Bandari coach Bernard Mwalala has refused to give up on the Sportpesa Premier League title chase despite suffering a 2-1 defeat to AFC Leopards in Machakos on Sunday.
But with less than ten matches to go it evidently remains Gor Mahia's title to lose after their other closest rivals Sofapaka (49 points) failed to beat Mathare United (2-2) at Kenyatta Stadium.
SEE ALSO: Leopards won't gamble on signings despite Otieno link
The defeat, their second in a row after falling 1-0 to league leaders Gor Mahia last Wednesday, saw the dockers remain third on the log with 45 points, three behind Batoto Ba Mungu.
However, Mwalala believes they still have a chance to get back on track with a win against visiting Ulinzi Stars in Mombasa on Thursday.
"The league is a marathon and not a sprint. Nobody has been declared a champion, so we are still in the race. We need to regroup, win our next match to ease up things for ourselves," Mwalala told Standard Sports.
"As far as I'm concerned, the title race is still on. I'm encouraged by the fact that the gap is not that way huge, we can still catch up with those above us."
SEE ALSO: Shikanda confident AFC Leopards ready to win titles
Reflecting on his team's defeat to Leopards, the former Kenyan international said: "I'm not that disappointed with the AFC Leopards loss because sometimes as a coach, you look on your general performance. When you lose and you have been dominant, then that gives you some hope."
However, Mwalala took a thinly veiled swipe at AFC Leopards and Gor Mahia accusing them of using 'dirty tricks' to win matches with the help of their ever intimidating fans.
"When you play either against AFC Leopards or Gor Mahia, fans always come to intimidate the referee hence influencing his decisions. It happened to us last week against Gor in Kisumu and now against AFC Leopards," said Mwalala.
"In Kisumu, we were denied a clear penalty in the first half and today (Sunda) the referees have been intimidated again.
"These intimidations help the two teams to get good results. Without these fans, AFC and Gor are just but ordinary teams. I think they are using dirty tricks to win matches."