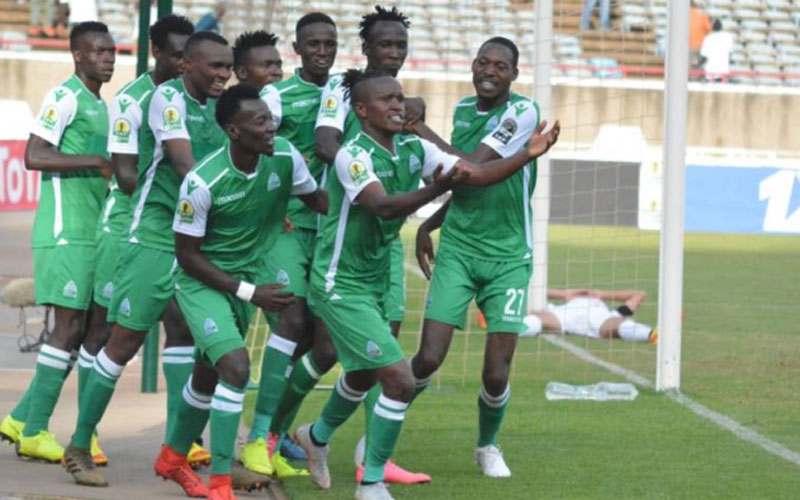 Perennial Kenyan champions Gor Mahia easily extended their lead at the summit of the Kenya Premier League table after they were awarded a walkover against Mount Kenya United on Thursday, April 25.
Mount Kenya failed to honour the fixture citing lack of transport.
SEE ALSO: FKF deal won't help footballers if they are kept in the dark
The much-awaited fixture was supposed to kick off at 3 pm but there was no single Mt Kenya player nor staff on site.
Pictures would later hit the internet of the players stranded at Nairobi's City Stadium stranded. The referee consequently handed K'Ogalo victory through a walkover, giving them easy three points in the process.
SEE ALSO: Shikanda confident AFC Leopards ready to win titles
Mount Kenya United chairman Bernard Mosomi expressed fears that his side could dish out more of these walkovers if the owner doesn't intervene in time.
Losing points through a walkover is a nightmare to any football side. So, we can understand Mosomi's concerns about the ruthless rule that doesn't forgive those who fail to honour a match.
SEE ALSO: Gor Mahia, AFC Leopards land Sh285m Betsafe deal
But what is a Walkover?
A walkover is also known as W.O or w/o.
It is the awarding of a victory to a contestant because the other contestant/opponent has failed to show up for various reasons.
How does it work?
Here, the team that shows up at the venue and is willing to play is awarded a 3-0 victory.
Kenyan walkovers
Locally, most Kenya Premier League sides try hard to honour matches despite the challenges they face. However, it is the lower tier clubs that find it hard to beat this nightmare as their coffers can't just sustain them on a weekly basis.
Newly promoted sides still find it hard as seen in the Gor Mahia Vs Mt. Kenya match yesterday. Here are some of the walkovers that have happened in Kenyan football.
Thika United Vs Modern Coast Rangers (2018)
In 2018, Mombasa-based Modern Coast Rangers failed to show up at the Thika Sub-county Stadium to play hosts Thika United.
Thika United Vs Coast Stima (2018)
Cash-strapped Thika United also gave coastal side Coast Stima a walkover after they failed to show up for a match in 2018.
Talanta FC Vs Police FC (2018)
This was after confusion of the venue that saw Talanta FC lose three points. Talanta failed to secure a venue for their clash against Police FC, prompting the league's management to move the match to Camp Toyoyo. However, it failed to kick off despite Police arriving at the venue with Talanta reportedly going to Kasarani, instead of Camp Toyoyo.