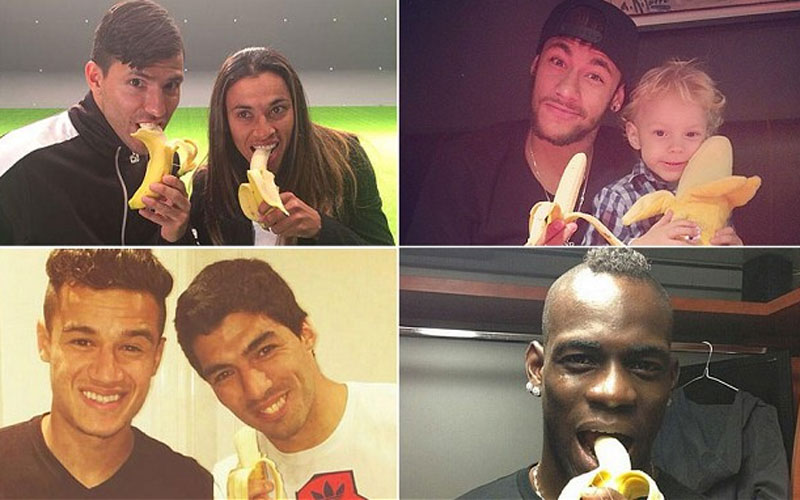 Despite all the resources being thrown at it, racism remains one of the most perturbing problems around the world and keeps engulfing everything in its way.
Dubbed 'the collector of worlds', the world of football has not been spared by this invisible monster that turns one football faithful against another or against the performer just because of their skin colour or where they come from.
SEE ALSO: Mario Balotelli set to be sacked by his club
This has caused ugly scenes of brawls in stadiums, abusive chants aimed players and objects being thrown into the playing field.
However, some players have been a shining light in the darkness as they have decided to take the bull by its horns and remind the racists just how much they are ruining the beauty of football.
SEE ALSO: More federations should emulate AK move to offer help
Game Yetu looks at five players who have so far put up a strong fight against racism during matches.
Kevin Prince Boateng
SEE ALSO: How to avoid handballs? Cut off players' arms - Angry Atalanta coach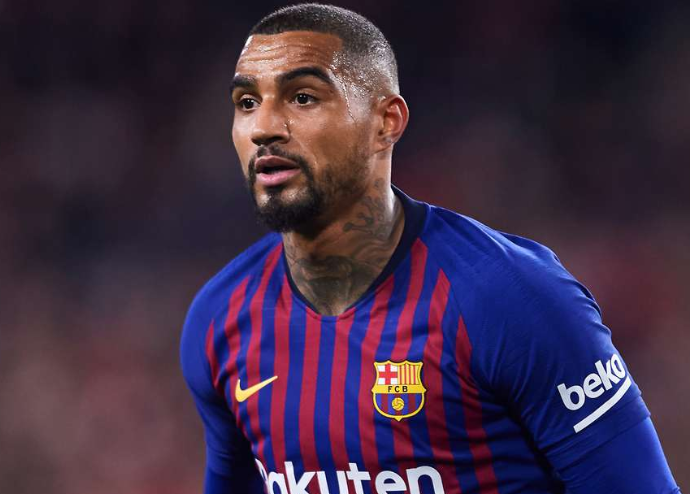 The former AC Milan midfielder's gesture is considered one of the bravest and most eloquent messages in football's attempt to arrest racism.
On a sunny day during a friendly match meant to keep players fresh over the winter break, the Ghanaian international showed the football world that he had enough of the abuse.
The Rossoneri were playing against Pro Patria, a fourth-tier Italian team when some fans aimed racist insults at him.
At the time, he was in possession of the ball near the flank where his abusers were stationed. He furiously picked up the ball and kicked it towards them, then immediately headed for the tunnel visibly upset.
The referee, alongside some players, tried to stop him but failed as nothing could be said to change the course of his response. He received applause from majority of the crowd for his actions.
His team eventually followed him in support and abandoned the match as well.
Sulley Muntari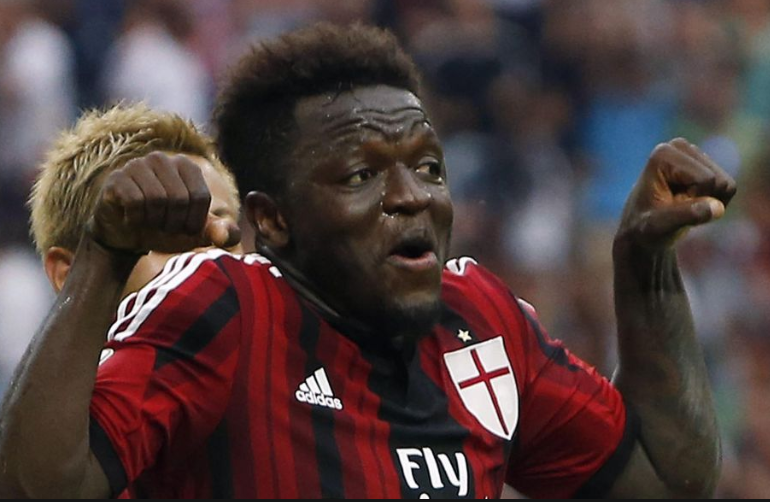 When playing for Pescara in 2017, former Inter Milan midfielder Sulley Muntari walked off the pitch saying he had been booked for complaining about racist chants from the crowd during their match against Cagliari.
The Ghanaian midfielder was shown a yellow card for dissent by referee Daniele Minelli and walked off the pitch in protest leaving his team to play the last few minutes with 10 men.
When questioned by the media, he said that a group of fans had insulted him from the start of the match.
He added that he offered children his shirt at half time to set an example but the chants continued into the second half, prompting him to complain to the referee. But he received a booking instead of help.
"There was a little kid doing it with his parents standing nearby, so I went over to him and told him not to do it. I gave him my shirt, to teach him that you're not supposed to do things like that. I needed to set an example so he grows up to be nice. [The referee] told me I should not talk to the crowd. I asked him if had heard the insults. I insisted that he must have the courage to stop the game, the referee should not just stay on the field and blow the whistle, he must do everything. He should be aware of these things and set an example. I am not a victim. But if you stop the matches I am convinced that these things won't happen anymore." Said Muntari.
Dani Alves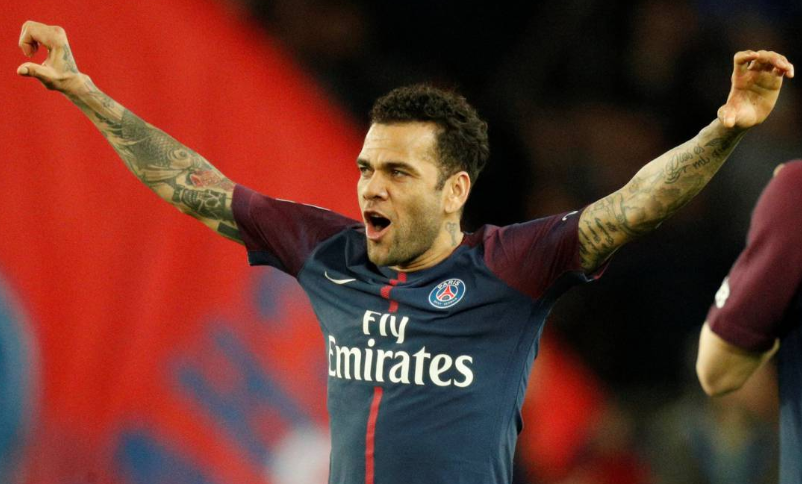 Dani Alves may not be the most popular footballer in the world but his way of dealing with racist abuse stood out.
Preparing to take a corner against Villarreal, a ripe banana landed close to him. The former Brazil international responded by passionately peeling it open and taking a large bite of it.
Alves' gesture attracted support from fellow players and other netizens who launched a social media campaign against racism in football. Neymar, Mario Balotelli, Sergio Aguero and Luis Suarez were among those who posted pictures of themselves taking bites out of bananas in tribute to Alves' action.
Mario Balotelli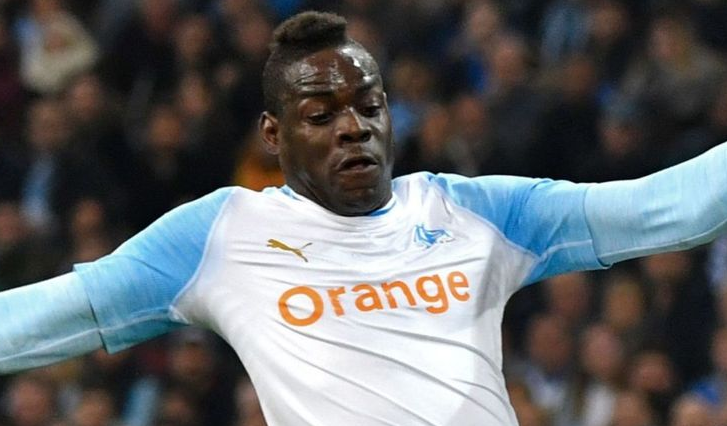 In 2018, Italian international Mario Balotelli was praised by anti-racism campaigners for highlighting an offensive banner displayed by his own fans on his return to Italy duty.
The slogan "My captain is of Italian blood" was draped on a pitch-side wall during Italy's 2-1 win over Saudi Arabia in 2018.
After finding the net in that match, Balotelli took to his Instagram account and posted an image of the banner, adding his own message: "We are in 2018 guys. Wake up!"
Anti-discrimination group Fare wrote on Twitter: "Well done to Mario Balotelli. Standing up to racism in Italian football once again."
Samuel Etoo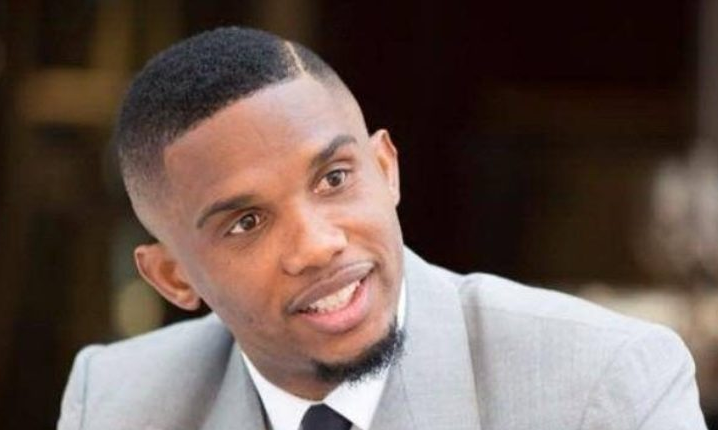 In 2006, the former Cameroon international threatened to leave the field in protest at racist abuse during his side's 2-0 victory over Real Zaragoza.
Eto'o had been subjected to sporadic abuse by a small group of Zaragoza fans throughout the match. When he went to collect the ball at the corner end, bottles were thrown at him followed by a chorus of monkey chants.
Despite the referee requesting for a warning to be issued through the public address system, Eto'o had already decided to march off the field saying "I'm not carrying on like this. I'm not playing anymore."
The referee's efforts to stop him were in vain until a host of players from both sides including the then Barca coach Frank Rijkaard spoke to him before he agreed to continue.