Santi Cazorla left inconsolable after missing crucial penalty for Villarreal [Video]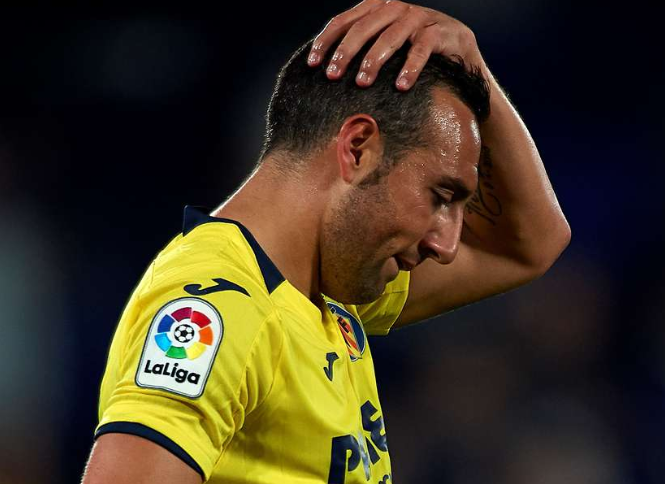 Villarreal's Santi Cazorla was reduced to tears on Sunday night after missing a penalty that would have given his side a breather in the La Liga relegation battle.
The Yellow Submarines were edged 2-1 by rivals Real Betis, leaving them staring at relegation with just seven matches to play in the league.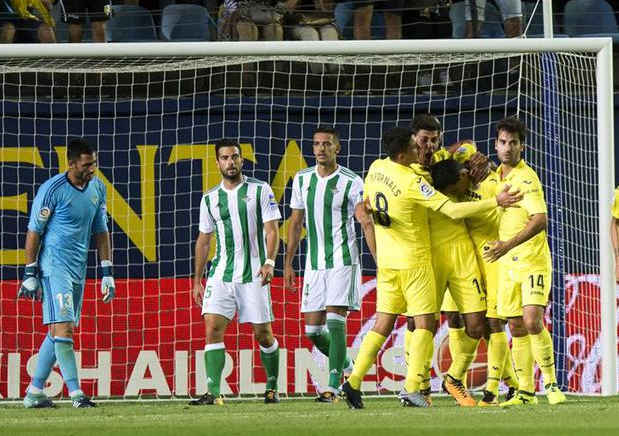 It all looked lost as they were trailing 2-1 late in the second half but fortunately got an opportunity to equalise in the 89th minute from the spot.
The former Arsenal man, who is also a product of the Villarreal youth system stepped up but blew his chance to get on the score sheet and that of his team to get out of the relegation zone.
The midfielder hit his penalty straight into the arms of Betis custodian Pau Lopez.
| MISSED |

Santi Cazorla went straight down the middle from the penalty spot...

And Pau Lopez called his bluff! ???? pic.twitter.com/Q4DzvDQdLN — Eleven Sports (@ElevenSports_UK) April 7, 2019
A draw would have lifted Villarreal a position higher to 17th place in the table, one point above relegation-threatened Valladolid.
But they failed to take the opportunity in what has been a very tough season for them.
After the match, Cazorla couldn't hold back his tears behind the scenes in the stadium as one management staff who was passing by tried to console the midfield maestro.
Estes coses son les que me fan ser més que mai del @VillarrealCF
Bona nit. pic.twitter.com/lSENabzAjM — Javi Mata (@javimatagil) April 7, 2019
The 34-year-old former Spanish international has just made a sensational comeback from a serious achilles injury which kept him out of action for 668 days and nearly saw him lose his leg.
The little magician will be hoping to work his magic when the La Liga outfit walk out of the tunnel in their next match.
They take on Valencia in Europa League quarter-final first leg on Thursday then face Girona away in the league, with all three points up for grabs.