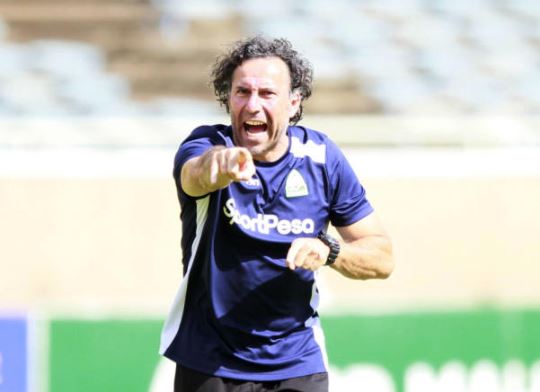 Hassan Oktay had no idea Kenya had a structured football league before he took up the job at K'Ogalo early in 2019.
When the offer to replace Englishman Dylan Kerr, who had dumped K'Ogalo for a stint in South Africa with Black Leopards came calling, the Cypriot of Turkish origin was excited by the adventurous nature the opportunity to travel to Africa presented.
SEE ALSO: Shikanda confident AFC Leopards ready to win titles
Trained in the United Kingdom after earning a UEFA A coaching badge at West Ham United, Oktay was actually on a one year sabbatical from football, a period in which he toured Europe keeping abreast with different football development in Spain when he received the offer to come to Kenya.
Oktay who worked as an assistant coach at Braintree United in the English lower league, didn't think that there was structured footballing Kenya when he first heard of the name Gor Mahia.
SEE ALSO: Gor Mahia, AFC Leopards land Sh285m Betsafe deal
"I didn't know Kenya. I didn't know they play football in Kenya," Oktay revealed the secret that may now raise questions of just how Gor Mahia, the 1987 Mandela Cup winners, settled for a coach so ignorant of African football landscape.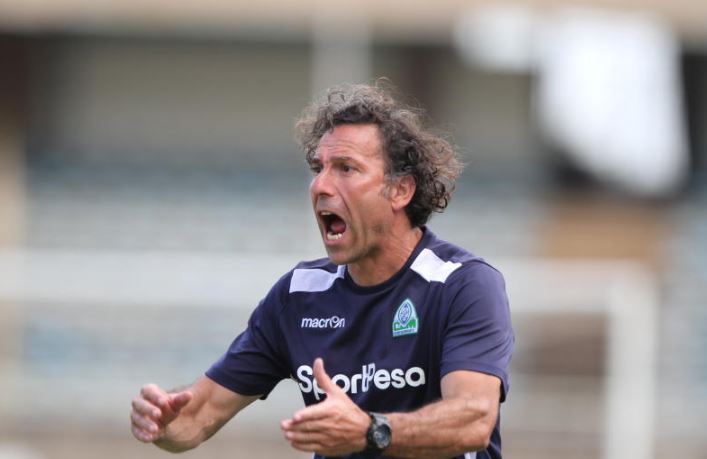 Interestingly, when he received the offer, his prospective employer, had just returned from England barely a month earlier where they played former English Champions Everton at the Goodison Park in a highly publicised match in November 2018.
SEE ALSO: Polack thinks it is realistically 'impossible' to restart KPL
But just like almost all non-Africans, Oktay perceived attitude about the continent changed the moment he landed at the Jomo Kenyatta International Airport where a jovial K'Ogalo Team Manager Jolawi Abondo was waiting for him.
"People are so friendly here. People are beautiful with a warm heart," said Oktay, who also revealed that he turned down offers from Turkey and Cyprus for an opportunity in Africa.
"When I came here, I was looking at football development – the pitches and gyms, but I realised that I was in Africa where the economies are not very strong. I was on an adventure," Oktay, who became the first coach to have led Gor Mahia to the first-ever quarter-final at the Caf Confederation Cup revealed.
Asked about what he likes most and his favourite food, Oktay said: "There is good weather, friendly people. A lot of good food - I enjoy 'Ukali' (Ugali)
Oktay also claims that the dearth of modern technology in the domestic league is hindering his work at Gor Mahia.
"When I went to Petro (Angola), I had to call some of my scouts to give me statistics of the team because I wanted to do my homework; in Zamalek, I was fighting for this, but we no latest technology. It's very difficult. I am proud of what the boys achieved with no technology, without anything here. We are playing a 1944 kind of football in 2019."