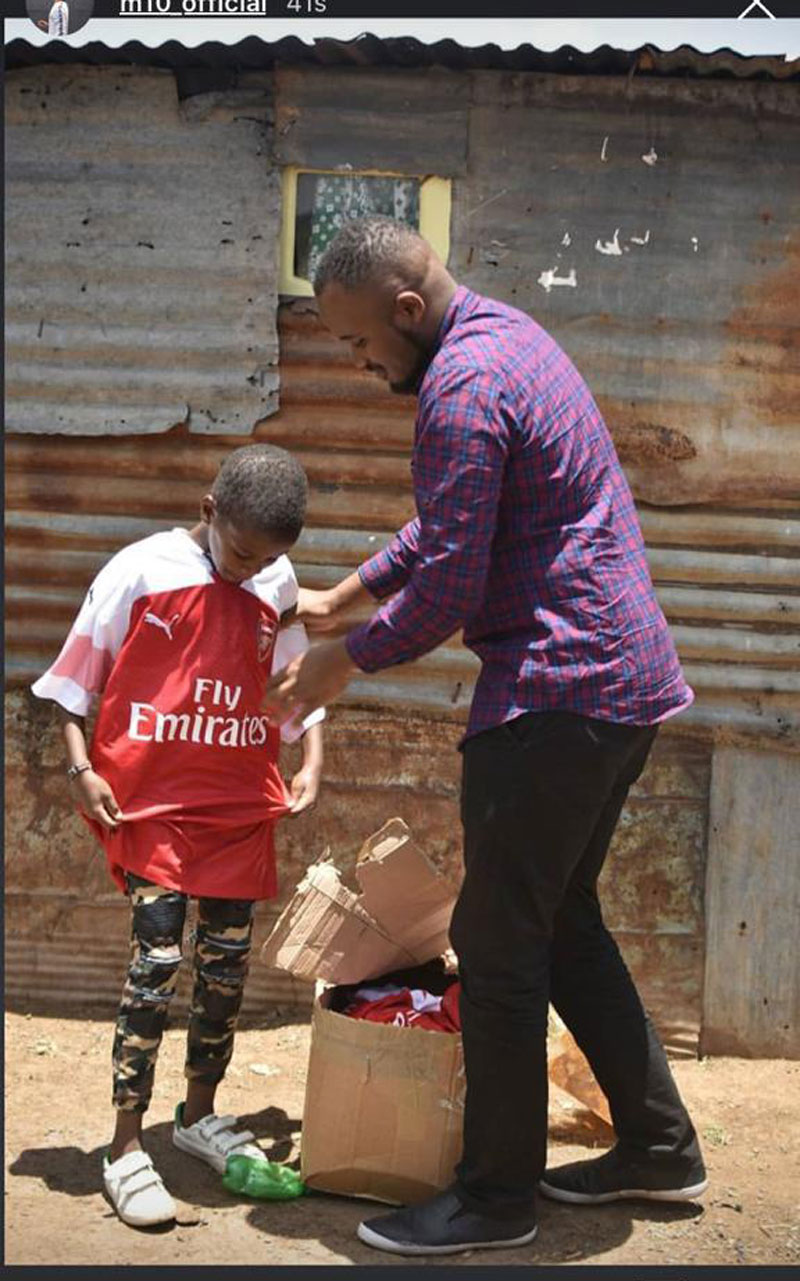 After being charmed by a Kenyan boy in a self-made Ozil shirt, the Arsenal star has sent gifts his way.
Mesut Ozil sent signed arsenal jerseys to the boy after he was spotted rocking the self-made jersey at a Nairobi street.
SEE ALSO: Harambee Stars legend Otieno out of hospital
The young boy, named Lawrence, was spotted in the streets in March 2018 by Eric Njiru, a local journalist who made a plea to the Arsenal star to get him a better jersey.
In the photo's accompanying the plea, Lawrence is seen grazing cattle in the streets of Nairobi with the number 10 on his back –Ozil wears a similar number.
SEE ALSO: Copenhagen Half Marathon is off
"I saw this kid today grazing in the streets of Nairobi - a city without really grass for cows. He told me he loves Mesut Ozil so much (You can see his shirt). Maybe one day this can reach Ozil and get a real Arsenal shirt." Njiru wrote on Twitter on 3 Dec 2018.
Wish come true
SEE ALSO: Salah double keeps Liverpool on track for points record
Three months and eight days later, the World Cup winner made young Lawrence's dream a reality.
Ozil, through Eric Njiru, sent signed arsenal shirts to the young fan. And in a typical generosity of a kid, shared them with his brother.
On learning about the success if the delivery, the arsenal playmaker took to Twitter to express his pleasure.
"The picture of a Kenyan boy with a self-made shirt on Twitter touched me so much. And look at Lawrence now – it's so heartwarming to see him and his brothers happy." Said Ozil.
He also thanked the Njiru for making the delivery possible.
However, Ozil is not the first one to show such a gesture to his fans. In 2016, Barcelona star Lionel Messi sent a signed Argentina jersey to a young Afghan fan who was spotted wearing a self-made plastic jersey.