Dennis Oliech making a comeback... yote yawezekana!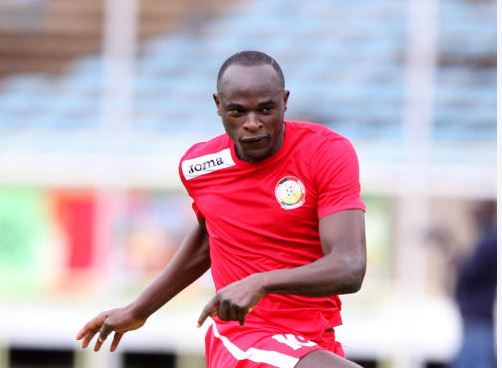 Call me a mganga if you wish, but at the end of 2017 and the beginning of this year, I predicted several things that would or would not happen in our football scene. My predictions have come to pass.
I told you that the Nyayo National Stadium, being a government project like many others before, was not going to be ready for African Nations Championship (Chan), and not even for our regular matches. I even called it a 'snake park' in reference to the tall grass in it. We are in December 2018 and you just have to pass there to see the eyesore that is our once popular football venue.
Imagine a city of five million residents has only one football stadium worth mentioning, that is Kasarani. Are we really serious about supporting the youth in sports?
This year, we hosted several famous international sports icons like former English Premier League players Thierry Henry, Robbie Fowler and Rio Ferdinand. Their tours were separately sponsored by corporates and they all came and left believing our best pitch was Camp Toyoyo in the backwaters of Ofafa Jericho.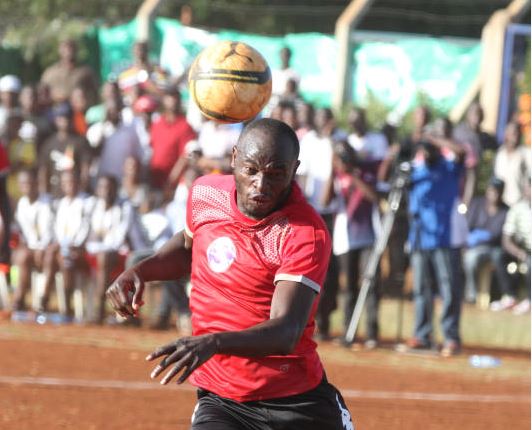 We should therefore, thank the management of that facility for saving the face of Kenya. Without them, I wonder where or how else our guests would have met vijana wa mtaani.
My other pet subject was Harambee Stars. True, we hounded Stanley Okumbi out of the team, but I still predicted his successors would not stay long as long as we simply change the monkeys but keep the forest.
I have lost count of the number of coaches hired after Okumbi, but what I know is that current tactician Sebastien Migne may be missing in action when we check in at the Africa Cup of Nations (Afcon) in 2019. Take that to the bank!
The next 'big lie' from Football Kenya Federation (FKF) is the fact that Harambee Stars will camp in France for preparations for Afcon 2019. It may not. Although the organiser is still unknown, I see Migne's hand in the whole arrangement. Now, if we do not pay his salary, he will run away and if he resigns, he will cancel the France trip because he is definitely the French connection.
Since I started following Kenyan soccer several years ago, I have never seen any foreign trip not connected by the respective coach be it for a club or the national team.
In the early years, German Bernard Zgoll arranged coaching trips for several Kenyan players like Steve Yongo, Jonathan Niva, James Siang'a, Sammy Nyongesa and Mohammed Kheri. In 1976 they went to Essen in Germany for courses that would later be helpful in their coaching career. One-time Gor Mahia coach Jack Johnson also arranged a foreign trip for the entire team to tour Denmark for a series of friendly matches. We shall monitor what happens to the trip if and when Migne resigns.
I also predicted that Kariobangi Sharks would finish in a good position in the league. It was just an analysis of how clubs owned by federation bosses performed in the past like Tusker, Benham Holdings, Shabana, Gor Mahia, AFC Leopards and Luo Union. Save for Gor Mahia which has remained consistent, is it a coincidence that they all do very well only when their mdosi is the federation's head honcho? Tafakari hayo!
My crystal ball forecasts a bleak 2019 for our football. We have no lineup for Afcon 2019. That means delayed preparations as usual. By the time they name the team, some of the players will be deep into the second leg of their respective leagues. The perpetually injured players like Macdonald Mariga and his brother Victor Wanyama will be named regardless of their medical status. Did I read somewhere that Dennis Oliech wants a comeback through Gor Mahia? In Kenya yote yawezekana especially if Migne resigns and a local coach is hired.
Next year City Stadium will still be under lock and key unless Mungu atuonekanie sisi Wakenya. Kanjo who are owners of the facility seem too busy doing optical illusion in growing roadside flowers along major highways around the city. The facility was locked two years ago and somebody must have swallowed the key. It is totally forgotten.
I once suggested that City Stadium should be leased out to Ingwe and K'Ogalo for quick revenue and constant usage. Kanjo should emulate what the cities of Madrid and Milan did to Santiago Bernabeu and San Siro respectively. They let the two leading clubs Barcelona/Real Madrid and Inter Milan/AC Milan to share facilities.
What I am sure of is that Harambee Stars will be eliminated in the first round at Afcon 2019 and our football league will be done and dusted by June 2019.