Heartbroken Aubameyang finally responds to racist abuse after banana was thrown at him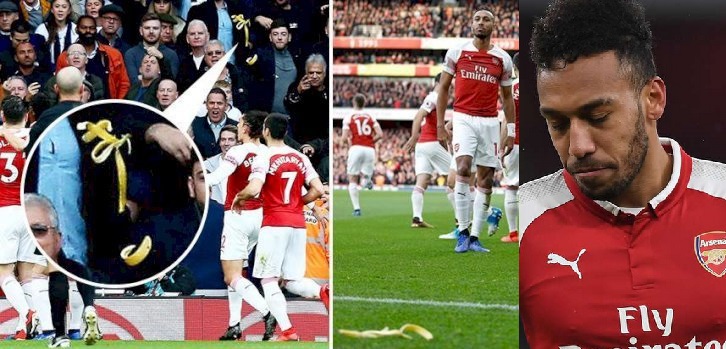 Pierre-Emerick Aubameyang has responded to racist abuse aimed at him after a banana skin was thrown onto the pitch during Sunday's derby with Arsenal at Emirates Stadium.
Following Gunners' 4-2 win over Tottenham, London's Metropolitan Police afterwards confirmed that seven arrests had been made.
One of those arrests came after a banana skin was hurled from the away end as Aubameyang celebrated scoring an early penalty in front of the Tottenham fans.
Following the incident Aubameyang took to social media, posting a photo captioned '#whysmandoingthis?'
He also posted a banana emoji.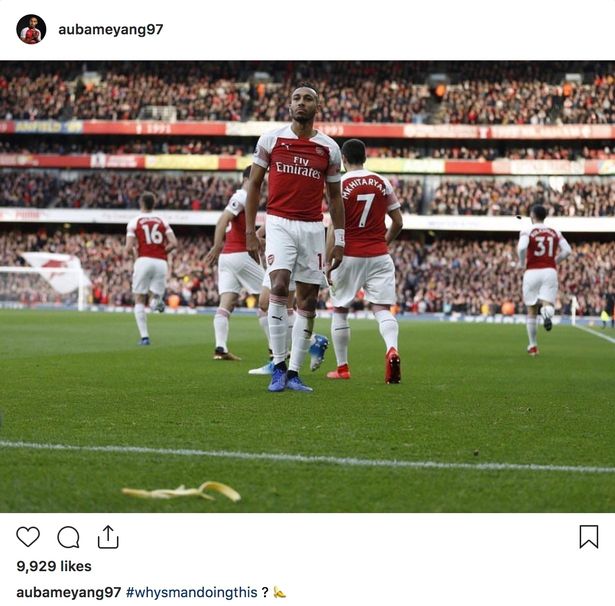 Fans were quick to support him with one saying: "Huge respect for coming out fighting and not letting racists affect you. We love you Auba!"
The banana skin was seen on the field of play as Arsenal players celebrated, with CCTV images reviewed to confirm what had happened.
Tottenham have said the supporter involved will be banned.
"Behaviour such as this is completely unacceptable and the supporter in question will be issued with a ban," a Tottenham spokesman said.
Anti-discrimination group Kick it Out, which recently reported incidents of racism on the rise, called for the individual to face a life ban.
Aleksander Ceferin, president of European soccer body UEFA, also condemned the incident.
"We have to do more and campaign more against it, we fine clubs but it is not enough. We need to educate the young people but when you see an event like that it is a disaster if you ask me," he told the BBC.
The Gunners extended their unbeaten run to 19 games and moved back into the Premier League's top four.