Will 2019 Afcon be a tourney of minnows?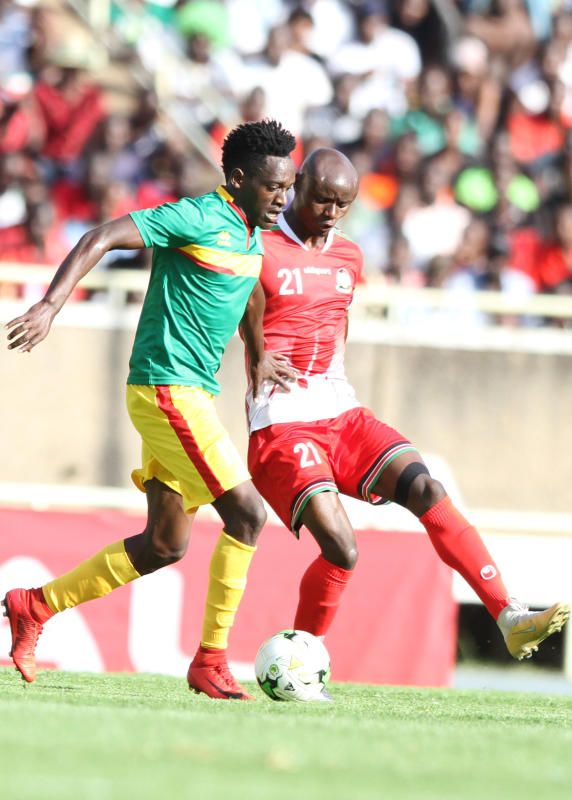 Expanded tournament has given 'small nations' an opportunity to play at Africa's biggest football stage.
Madagascar was the first team to qualify for the 2019 Africa Cup of Nations finals when they beat Equitorial Guinea 1-0 last month.
It was a historical moment for Madagascar as they have never qualified to play in the tournament. They finished second in Group A that had top dogs Senegal and former Nations Cup hosts Equitorial Guinea.
The unlikely qualification of such teams as Madagascar has been the talking point for the 2019 qualifiers in an expanded format that is likely to see a number of minnows make their presence felt in Cameroon.
Apart from Madagascar, Mauritania is another minnow that has qualified for the tournament and they did it in style after topping Group I ahead of Angola and Burkina Faso.
A few years ago, Mauritania was nowhere on the African football map and their qualification to play in Cameroon is likely to change football in the continent.
Guinea Bissau, Group H leaders are also likely to make a second appearance at the Nations Cup ahead of the likes of Mozambique.
Closer home, at least four East African teams are likely to be among those going to Cameroon next year. Uganda Cranes have already qualified while Kenya, Burundi and Tanzania are on the verge of qualification.
This will be the first time that more than one country from the region will be playing in the finals of the Nations Cup.
Kenya's Harambee Stars, who last played in the finals in 2004 when it was held in Tunisia are waiting for the Confederation of African Football (CAF) to decide on the fate of Sierra Leone.
Victories over Ghana and Ethiopia have put Kenya at the top of Group F on seven points from four matches. Should Sierra Leone be allowed back then Kenya will need a point to be assured of qualification.
But should Sierra Leone who are under a suspension from Fifa be disqualified, then Kenya will be assured of a place in the finals even with seven points.
Ethiopia who are second in Group F with three points can also qualify if they win their two remaining matches against suspended Sierra Leone and Ghana's Black Stars, but will lose three points from their win over Sierra Leone once the West Africans are disqualified.
Tanzania may join Uganda Cranes from Group L on the plane to Cameroon despite losing 1-0 to Lesotho last weekend.
Taifa Stars need to beat the already qualified Uganda at home in the last match to be assured of qualification in a group that also has Cape Verde.
In Group C, Burundi also have a chance to be among the top two. The team lies second on the log with nine points and will only need a draw against against Gabon in the final group game. Mali are on top of the group with 11 points. Gabon are third with seven points.
The next round of qualification matches will be played in March next year.
Council for East and Central Africa Football Association Secretary General Nicholas Musonye say he is not surprised by the performance of the teams from this region.
"There has been a lot of work going on in the background to ensure that more teams play in the finals. A lot of emphasis has been placed on youth football and the results are beginning to show," he said.