Trouble again! Bad news about Sanchez at Manchester United
FOOTBALL By Mirror | November 18th 2018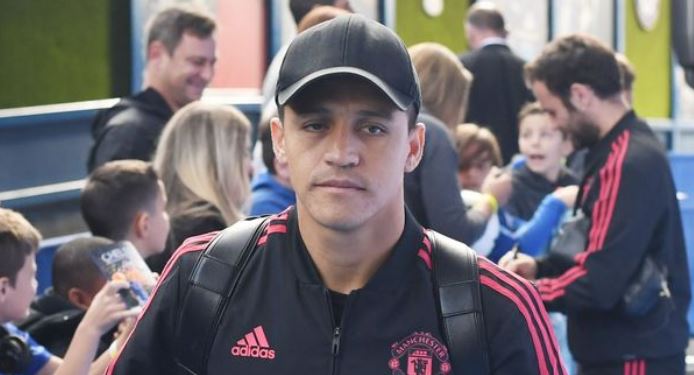 Alexis Sanchez's time at Manchester United has been turbulent to say the least.
He joined the Old Trafford club from Arsenal back in the January transfer window last season, with Henrikh Mkhitaryan heading in the opposite direction.
And he looked to be a sensational signing for the Red Devils, who were getting the world-class forward at a cut-price, despite the astronomical wages he was offered.
But 10 months on and it's evident that things just haven't worked out for Manchester United nor Sanchez, who appears to fall further down the pecking order with each passing week and grow increasingly miserable at the club.
Sanchez was reportedly angry he wasn't named in the starting XI for the Manchester derby last weekend, which the Red Devils lost.
The Chilean did come on with around 20 minutes of the match to play, and with United chasing an equaliser, but he was unable to impact the final score.
Sanchez may be looking to leave the Old Trafford club in the January transfer window, but his wages will likely prove to be a stumbling block for most sides.
The 29-year-old forward is the best-paid player at Manchester United, and will expect a similar wage packet at another club.
According to Unibet's Manchester United correspondent Andy Mitten, Sanchez has cut a quiet figure at the club's Carrington training base in recent weeks.
And while his Manchester United team-mates don't doubt his professionalism, they allegedly doubt that he is a top player because he 'doesn't stand out on the training ground'.
Football has long been a confidence sport, and there is no denying that on his day Sanchez is world-class. But he undoubtedly appears to be in a rut at the moment.