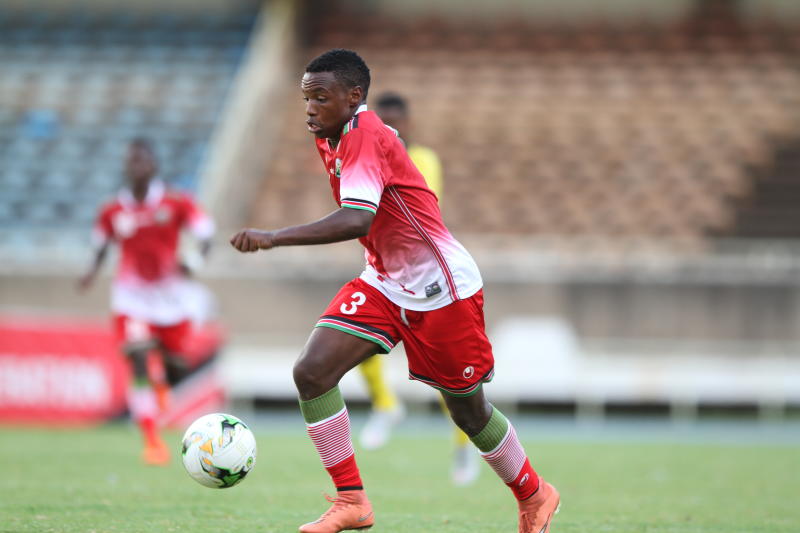 Nations Cup qualifiers: Kenya's youngsters seek to finish job in Mauritius today
Mauritius U-23 national team head coach Sakoor Boodham has admitted that it is practically impossible for his side to overturn the heavy first leg defeat when they host Kenya in reverse tie of the 2019 African Cup of Nations qualifiers, in Belle Vue today.
The Indian Ocean Island nation is facing a five-goal deficit after being brushed aside by the Emerging Stars (5-0) at Kasarani Stadium, in Nairobi on Wednesday.
The winner on aggregate in today's match of the African football qualifying competition for the 2020 Japan Olympic Games will either clash with Sudan or Seychelles in the second round.
And should Kenya overcome their round two opponents in March next year, they are likely to face either defending champions Nigeria or Libya in the final round set for June.
Basing on Kenya's superior pedigree, Boodham has virtually written off any hope of his side overturning the score line.
"I was not surprised with the defeat in the first leg. Truth be told, we are not in the same level with Kenya because our league ended five months ago. We will try to fight in the return leg, but it will be difficult to come back from 5-0," said Boodham.
"Though we didn't have enough time to prepare for the match, that was the reality, but we will try our best and have a good match at home.
"The boys are aware of the situation we are in right now. Initially, we didn't have any information about the Kenyan team, but now we know something about them. So, we are going to prepare well for them; believe you me, it will not be five this time round."
While Boodham is plotting to have a respectable score line, his Kenyan counterpart Francis Kimanzi has hinted to rotate his squad.
"I was pleased with the boys' performance on Wednesday, but the job is not yet done. We had 22 players in the camp, but we had only 18 as the basic team," said Kimanzi.
"Because of the rules, we had a few individuals up at the tribune but they stand a chance to build their confidence in the return leg. To build a strong team, we need to have some balance in the team.
'But first, we must build a foundation, and then I'm sure everybody else will enjoy coming on board." [Rodgers Eshitemi]