Why Kerr was forced to walk away from Gor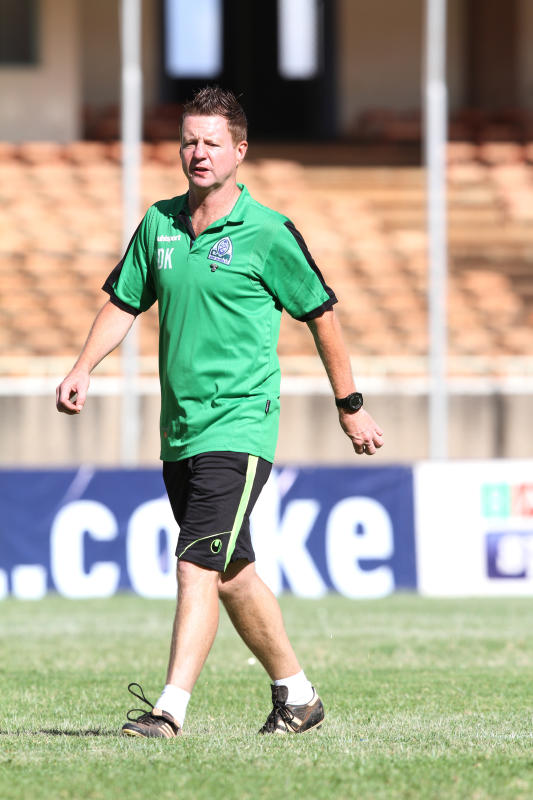 K'Ogalo says coach had left to seek greener pastures.
Did Gor Mahia coach Dylan Kerr quit over frustrations at the club?
Though the club announced on Thursday night that the Englishman had resigned to seek greener pastures, reality on the ground paints a different picture.
First, the coach insists that his decision to leave was to allow him undergo a medical procedure in the United Kingdom.
"I have had back pains for a long time and was advised to undergo surgery to rectify the problem.
"The procedure will take three months so I cannot be at Gor Mahia during that time and it is unfortunate I have to leave," he said in an interview.
But the coach also confirmed he did not have a contract by the time he was leaving as the club had delayed in giving him one.
"My contract had run out and I had not signed a new one. The club never offered me any after the old one expired," he said.
Kerr was reluctant to say whether he was frustrated at how things are run at Kenya's most successful club insisting he still has a good relationship with the top hierarchy.
But his reference to the recent stand-off where players boycotted training due to delay in salaries said a lot about how he feels the club is being run.
"It is unfortunate that the players have not been paid and I am just hoping that some of these issues can be dealt with," Kerr said.
Another club official claimed the coach was being frustrated.
But Gor Mahia's official position is that Kerr resigned to seek greener pastures. According to club chairman Ambrose Rachier, the team had accepted the coach's resignation.
"I have today received a resignation letter from Dylan Kerr. On behalf of the club, l accept the resignation because he has been good and candid enough.
"As per his letter, he is going to seek greener pastures and l want to wish him all the best," Rachier told the official Gor Mahia website.
Rachier thanked the departing Englishman for his services that saw the club win two back to back Kenyan Premier League titles.
"As a club, we thank him for the level he has taken the club. We truly appreciate his work. He was understanding, respectful and a man of the people l must say. He did his work with passion and that helped the team to deliver good results."
The Gor Mahia boss ruled out appointing another coach at this time saying the time was too short before the league starts.
"We have a CAF match coming up later this month and will not be in a hurry to get a replacement. We will continue with the current technical staff as we take our time to get a suitable replacement," he said.
Gor Mahia captain Haroun Shakava said they will miss the former coach but insisted the team was intact and determined to do well despite Kerr's departure.
"Of course we will miss him. We had achieved a lot with him but that is life. If you get a better opportunity you grab it. We are still intact and ready to work with any coach who takes over," Shakava said.