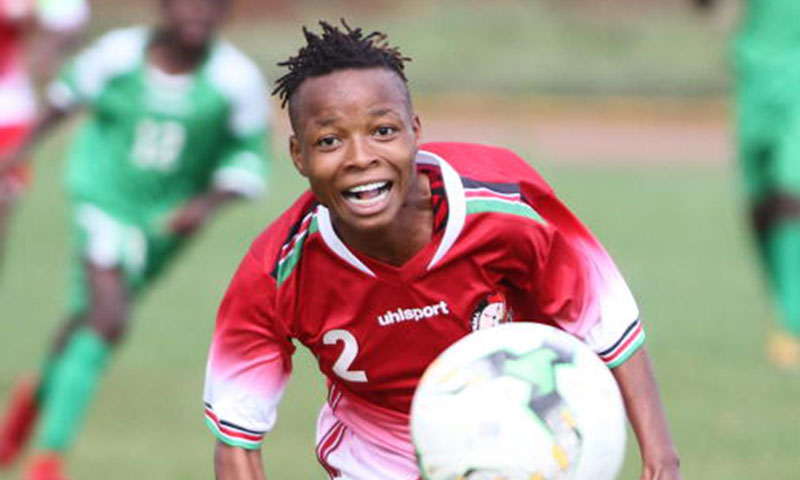 Just when Kenyans were about to begin cheering national women's football team Harambee Starlets in the Africa Women Cup of Nations that begins next Saturday, Confederation of African Football had other ideas.
In four sentences, CAF gave Kenyans every reason to worry after the federation's Appeal Board overruled an earlier decision by the Disciplinary Council to disqualify Equatorial Guinea for fielding an ineligible player in their match against Starlets.
SEE ALSO: Mr President, where are the nine stadiums, 500, 000 houses?
CAF's announcement means Harambee Starlets will not take part in the event scheduled to kick off on November 17 in Ghana.
But FKF president Nick Mwendwa has said they will not take the decision lying down and have already instructed their lawyers to file an appeal at the Court of Arbitration for Sports (CAS).
SEE ALSO: Big loss for Nyanza hockey giants as Term I school games fate unknown
"There is everything wrong with that decision. First of all, Equatorial Guinea should have appealed within three days after they were kicked out and we should have been told, but we were not," said Mwendwa.
"Secondly, CAF should not have gone ahead and included us in the draw knowing there is a pending appeal. We have been in camp and spent money on the team preparing for the tournament and therefore, we will contest the ruling with everything we have," said Mwendwa, who is in Zurich for a Fifa meeting.
SEE ALSO: De Gea breaks Manchester United record
He added that their appeal will ask CAS to either stop the tournament from kicking off until the matter is heard and determined or allow Kenya to take part and therefore have nine teams in the competition.
"There is nothing wrong with having nine teams in the competition and we will demand that if Equatorial Guinea are allowed to take part, then we also be allowed, otherwise the tournament will be stopped."
Kenya was given a lifeline after lodging a successful appeal against Equatorial Guinea for fielding an illegible player Annette Jacky Messomo during their two legged qualifiers.
Starlets were pooled in Group 'B' alongside Nigeria, South Africa and Zambia in the tournament. The team reported to camp on Monday.
However, on Wednesday night, CAF's appeals body delivered the bad news to Kenyans.
In a statement, the CAF appeals body said the player Kenya had complained against was eligible to turn out for Equatorial Guinea.
"On November 7, the appeals board of CAF held a meeting in order to decide on the appeal lodged by Equatorial Guinea against the decision of the Disciplinary Council and decided as follows."
"The appeal lodged by Equatorial Guinea is admissible, therefore the decision of the disciplinary council is overruled. Furthermore, the player Annette Jacky Massomo is eligible to play for Equatorial Guinea," read part of the ruling.
"The national team of Equatorial Guinea is reintegrated in the Total Africa Women's Cup of Nations 2018."