Here's what inspired Kasarani Stadium's design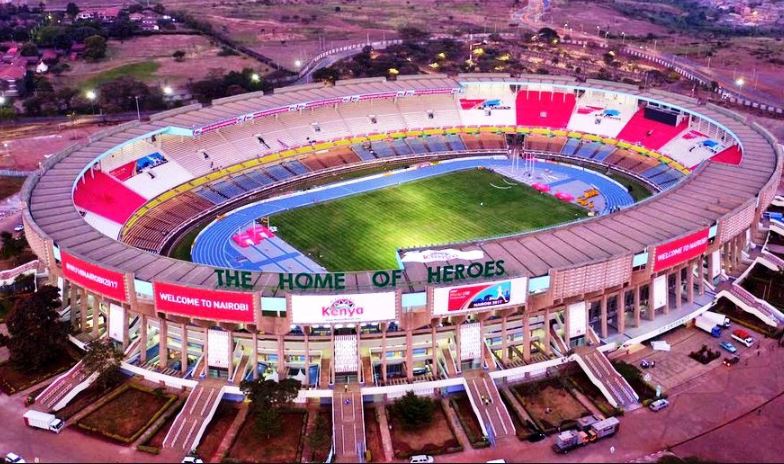 Kenyans cheered as Harambee Stars walloped Ethiopia 3-0 in a second leg qualifier for the 2019 Africa Cup of Nations at the Kasarani Stadium in Nairobi last week.
Now renamed the Safaricom Stadium Kasarani since 2014, this 60,000-seater multipurpose sports facility is iconic for many reasons: It hosted the 4th All Africa Games in 1987 with Harambee Stars reaching the finals in a tournament that included Cameroon, Ivory Coast, Tunisia, Malawi, Senegal, Madagascar and Egypt.
Kenya lost 1-0 to Egypt after Mohamed Ramadan beat an offside trap to slot the ball past David 'Kamoga' Ochieng in the second half of extra time.
It was also at Kasarani where Gor Mahia became the first Kenyan side to win the Africa Cup Winners Cup (Mandela Cup) — for the first and last time — after beating Esperance of Tunisia in 1987.
Gor won on away goal rule. Peter Dawo and Abbas Magongo scored for the 2-2 in Tunis with Esperance's goals being penalty conversions from Nabil Maalou. In Nairobi, Gor forced another 1-1 draw with a Dawo header.
It was amazing: Gor was an amateur club then returning to international soccer after a two-year ban. Esperance was a professional team, boasting players like Tarak Dhiab, one-time African Footballer of the Year who played at the 1978 World Cup in Argentina. Yet, Esperance lost on home soil!
Other memorable matches at Kasarani include; Kenya vs Nigeria in the 1997 World Cup qualifier for France '98. Harambee Stars held the Super Eagles to a 1-1 draw with a header from the late Ken Simiyu before Jonathan Akpoborie equalised in the 50th minute.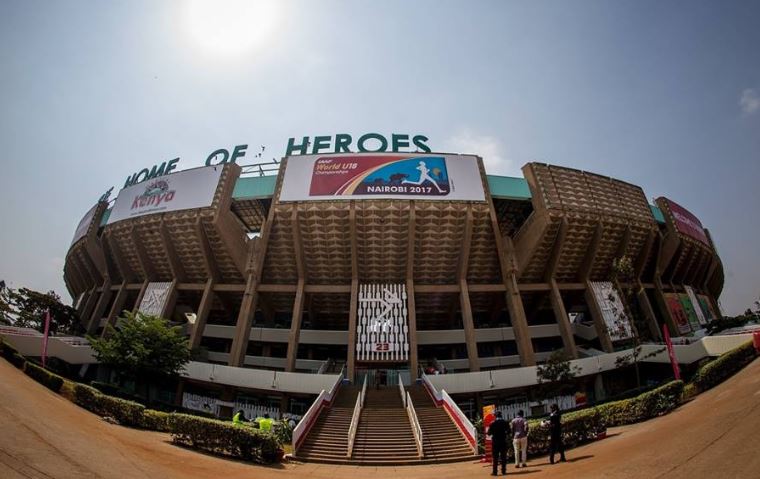 Kenyan coach, the late mercurial coach Reinhard Fabisch had assembled a fresh squad while the Super Eagles had not only played at the 1994 World Cup but were also the 1996 Olympic gold medalists.
There was also the Kenya vs Burkina Faso duel in which we came 2-0 from the dead in the first half to wallop the Burkinabes 4-2 in 1998 besides pipping Cape Verde 1-0 in 2004 to qualify for our last Africa Cup of Nations in Tunisia with Dennis Oliech scoring the lone goal.
And here Kenya was again, at Kasarani, where they witnessed yet another near qualifying performance for the 2019 bonanza in Cameroon with goals from Michael Olunga, Eric Johanna and Victor Wanyama!
Did you know that the design of Kasarani Stadium was inspired by a flower? Chinese architect Wang Defu modelled it such that from an aerial view, its 24 massive sections appear like a flower petal opening up "to receive all the nationals taking part for the All Africa Games" in 1987.
Kasarani Stadium was refurbished 25 years later by Chinese firm Shengli Engineering at a cost of ShSh900 million: Concrete walls gave way to lifts, better views, a red carpet VIP area with white leather seats, ceramic tiled washrooms and balustrade staircases which were modified to be friendlier to the physically disabled.
The renovations also included the presidential suite (complete with a bedroom, sitting room, and ensuite bathroom), overhauling and making the aquatic stadium an -seater with standard pool heating and cleaning and the three-star Stadion Hotel.
The 60,000-seater stadium had wooden benches in the lower terraces and which were replaced with metal ergonomic seats, air-conditioned VVIP area with glass partitioning and acoustic gypsum ceiling board. The track is now an all-weather tartan.
Did you also know that the presidential suite was meant for retired president Daniel Arap Moi for napping before games and during halftime, but he only used it for entertaining his entourage?
The original design by Wang Defu also included a shopping centre, a police station and light rail for transporting fans from the city centre to Kasarani Stadium where turnstiles are designed to evacuate 60, 000 fans in less than 10 minutes!