Furious WAG films top international footballer husband naked in sauna with 'prostitute'
FOOTBALL By Mirror | September 23rd 2018 | 3 min read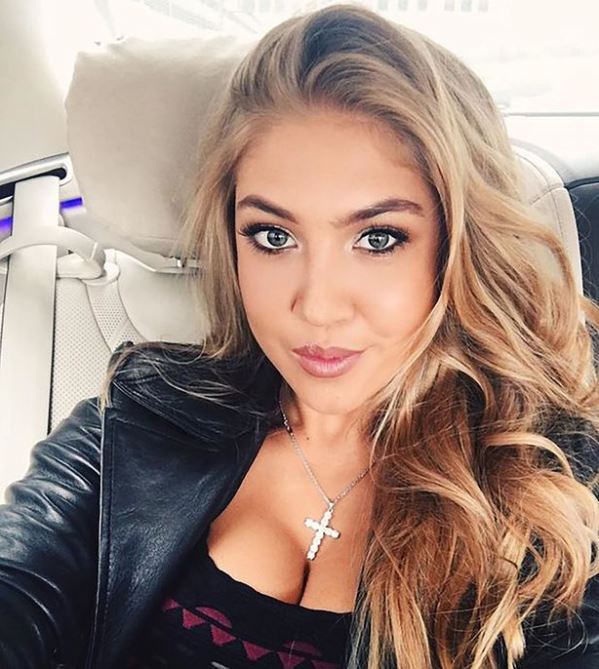 A furious Russian football WAG screams at her husband after barging into a sauna to accuse him of cheating on her with a naked "prostitute".
Spartak Moscow star Denis Glushakov, 31, was relaxing in the steam ahead of a big game when wife Daria, 27, a dental surgeon, barged in.
Filming a clash with her husband as he emerged dressed only in a towel trying to grab her smartphone, she claimed she had caught the club's captain "red handed".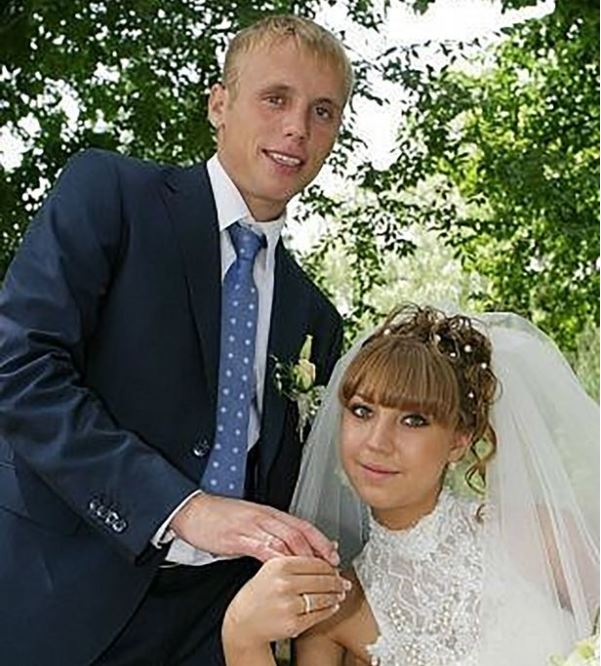 Glushakov has played 57 times for Russia but didn't make the final World Cup squad after being picked in a preliminary list.
Daria, the mother of his two children, hit out: "They were sitting at the table - there was wine, hookah, and fruits.
"She was sitting on his lap, naked, and he was in a towel."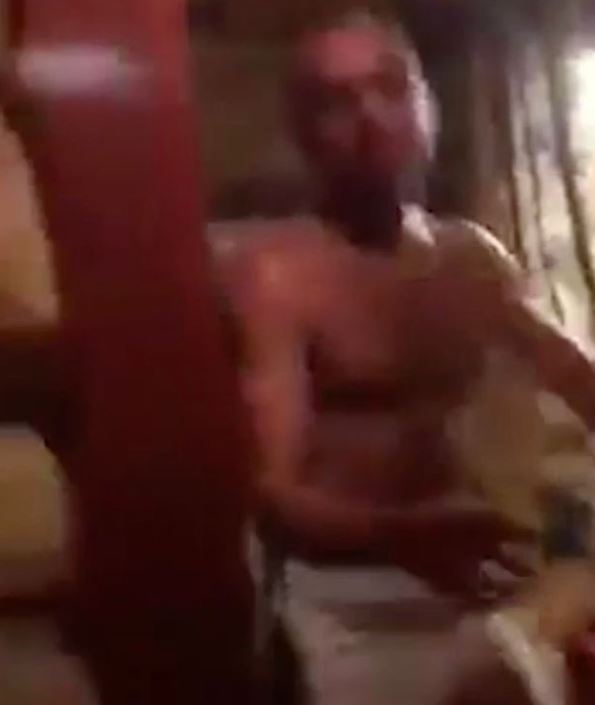 Moments later filming a video she accused him: "Here is his prostitute! Here she is. And him."
She later branded the woman his "mistress".
The sauna scene has gone viral in Russia, although the mystery woman had rapidly dressed by the time Daria caught her on camera.
The fracas was a couple of days before Spartak's derby with Dynamo on August 25, which Glushakov's team won 2-1.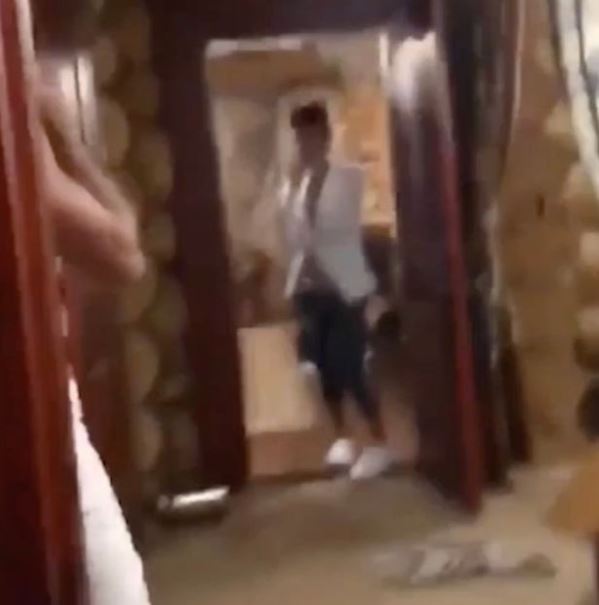 Glushakov - due to play for Spartak in Europa League ties against Glasgow Rangers in October and November - has denied being with a "prostitute" in the steam.
But he admitted through his lawyer that he was with a "childhood friend" called Kristina.
Glushakov, a Russian international star, claimed that he and his wife had already split when she stormed into the Russian steam sauna - called banya.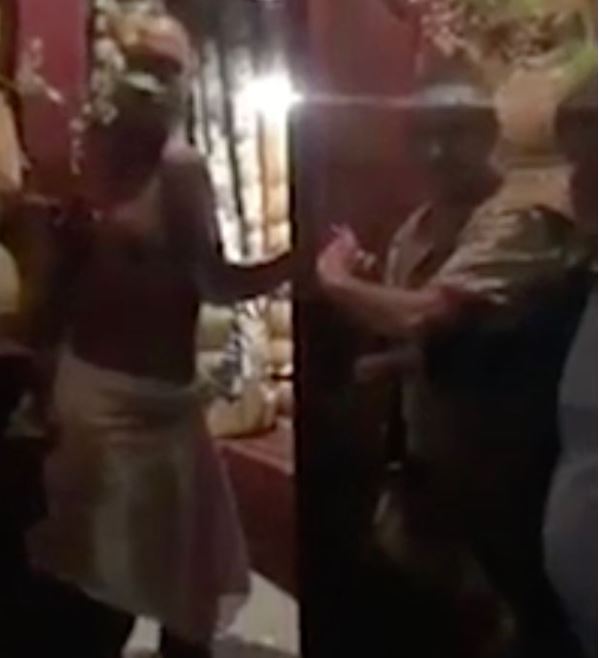 His lawyer Marina Dubrovskaya also accused Daria of cheating on the footballer.
His wife strongly disputes both claims.
Daria told life.ru that when she entered the sauna after a tip from a friend at his club she "attacked him and started screaming at her.
"In the end, I started to film and he tried to take away my phone."
The player's lawyer said: "Denis and his wife had not lived together for six months, and all her claims and shouts on the video are absolutely unfounded, especially since present - at that moment - was his childhood friend."
"This woman - named Kristina - was "not a 'prostitute', as she is labelled by Daria in her tantrum.
"It is clear that she did this on purpose. It is beneficial for her to turn the situation to her favour.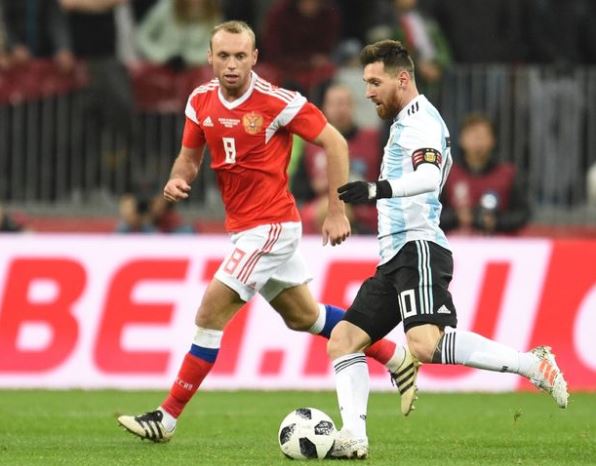 "She does not want the story of how she was cheating on her husband to be publicised during the divorce process."
Daria denied cheating and claimed Glushakov had smeared her to mask his own infidelity.
She said she had been ready to part amicably with her husband but the video had been leaked.
She told the Russian media: "I do not know who uploaded this video to the Internet, but, unfortunately, Denis' cheating has long been a secret for no-one in the team.
"We had a happy family and two wonderful daughters.
"Lera and Sasha are growing up, but sadly Denis ceased to be that loving husband, father and decent man whom I once knew, loved and respected."
She said she and her husband were together on June 14 for the World Cup opening ceremony in Moscow - proving they were not apart at the time as he had claimed.
Daria claimed both her and Glushakov have now filed for divorce and there is a dispute over the custody of the children and alimony payments.
Glushakov was dropped from the Spartak team this week over another issue.
He 'liked' a post from a Russian actor mocking Spartak manager Massimo Carrera.