Mourinho reveals why they didn't win
FOOTBALL By Reuters | September 22nd 2018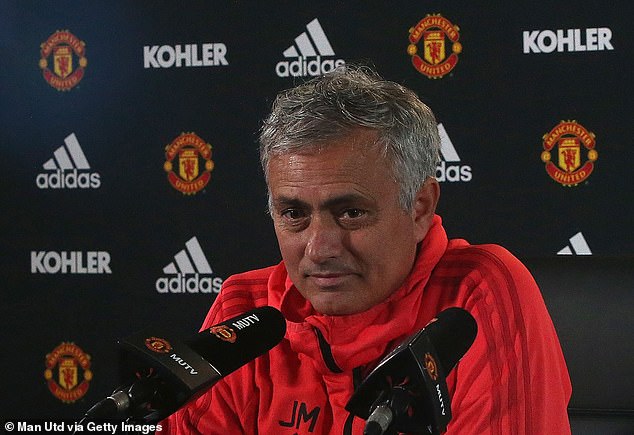 Manchester United manager Jose Mourinho questioned his players' attitude after they were held to a 1-1 draw at home to promoted Wolverhampton Wanderers on Saturday.
United have just one win from their opening three home games this season and already trail early leaders Liverpool by eight points.
"Not a good performance, not a good result. A fair result," said Mourinho, who praised Wolves, managed by his fellow Portuguese Nuno Espirito Santo.
"Wolves, by the way they faced the game, I think they deserve it. They play like I like to play which is like the World Cup final," he said.
"That is the attitude I like my teams to have in every match. We didn't have that. They did. That attitude made a difference," added the former Chelsea manager.
Wolves created three openings in the opening 17 minutes before Fred gave United a barely deserved lead.
"They were in the game from the first minute. They play every ball with every second with the maximum intensity and desire and we didn't. We started poorly, we started both halves at a low intensity. And it is difficult to win matches when you are not there," he added.
Asked whether he felt his players needed to learn that even against less fancied opposition they need to deliver the maximum effort, Mourinho was scathing.
"Come on, this is something you learn when you are a kid in the academy, you don't need experiences at the highest level to learn that. It is a basic law of football, you have to play at the maximum of your potential, unless you are playing in such a weak league against such weak opponents where playing at 30 percent of your potential is enough. We all know that is not the case (in the Premier League)," he said.
Mourinho said that after three straight wins - the most recent in the Champions League against Young Boys Bern on Wednesday - he was baffled by the performance.
"I can't explain the difference of attitude because I never had a difference of attitude. For me it is difficult to explain that. We won three matches away from home. We came back with a good spirit, in peace because we recovered," he said.
"We didn't have a team that was in big trouble with an accumulation of matches. So yes, it's a mental situation. An attitude. And again one team was coming to play the game of their lives, the other to relax."