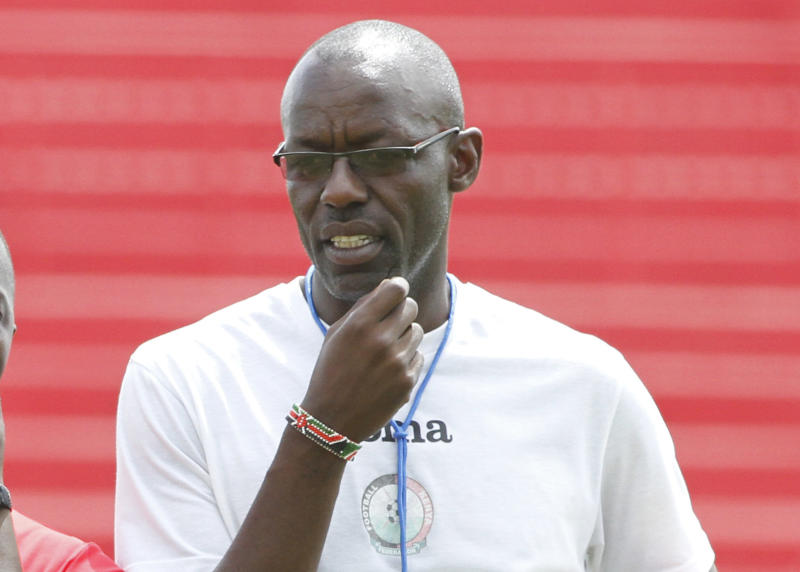 In the last five years, Kenyan players have tried and failed to hold their positions in PSL clubs despite doing well on the local scene.
There is a growing trend of Kenyan footballers who join South Africa's Premier Soccer League quitting before their contracts expire.
Just recently, former Kariobangi Sharks striker Masoud Juma came back home after a failed bid to stay at South African club Cape Town City FC.
Juma, who had joined the club hardly seven months ago after emerging top scorer in the Kenyan Premier League (KPL) last season, found playing time hard to come by at the PSL side.
But it was not surprising looking at the number of Kenyan players who have failed to make it in the PSL arguably, Africa's top league.
In the last five years, Kenyan players have tried and failed to hold their positions in PSL clubs despite doing well on the local scene.
Former Kenyan captain Musa Otieno, who was one of the first Kenyan players to play in the PSL was at Sanlam Santos in Cape Town for more than ten years.
In an interview with The Standard Sports this week, Juma who did not reveal the reasons for his departure hinted that lack of playing time may have hastened his departure.
"I don't want to discuss more about the details of my contract nor the relationship with my coach but to me playing time is all I needed and an atmosphere that understands me well," he said.
However, those close to the player claim he did not really settle in South Africa as he insisted on traveling home often, something that did not get down well with his club.
"Cape Town City FC were unhappy with Juma's frequent trips to Isiolo where his wife stays. When they could not take it anymore, they offered to send him on loan but he terminated his contract," he said.
Before Juma, another Kenyan defender Joseph Okumu was let to go by Orange Free State a year ago. Like Juma, Okumu who was previously at Chemelil Sugar also struggled to find playing time, featuring less than eight times.
And then there is, Kenyan midfielder Clifftone Miheso who was let go by Golden Arrows after just one season and in controversial circumstances.
Miheso, who has since moved to Zambia, was allegedly forced to terminate his contract at gun point.
Former Gor Mahia midfielder Victor Ali Abondo also had his share of troubles at the PSL. He joined Ajax Cape Town in 2016 on a two-year deal but had to to leave six months into his contract. He has since joined Bloemfontein Celtic.
There is also the story of Paul Were, who spent one-year at Durban-based Amazulu before the club was relegated in 2015.
Gor Mahia midfielder Kevin Omondi was let go by Maroka Swallows even before he could kick a ball perhaps after failing to impress in training in 2015.
But is not all gloom. Kenyan defender Brian Mandela continues to shine at Maritzburg United which he joined in 2012 while Musa Otieno spent almost 12 years Santos FC.
According to Otieno, it takes a lot to succeed in the PSL. He believes that some Kenyan players have lacked the discipline to impress.
"Being a foreigner, a lot is required from you and most clubs need ready players who must prove they can be in the starting line-up as you are not signed to stay on the bench.
"Furthermore, because of the money you are paid, it puts a lot of pressure on you to perform and I believe that this is where Kenyan players have been finding it difficult," he said.