Doping: Why Ghana could be in trouble with anti-doping agency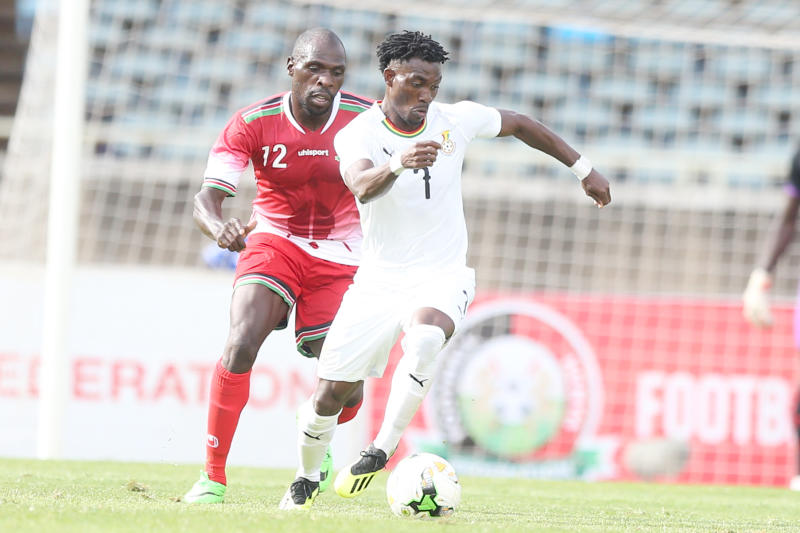 Officials of Ghana's national football team Black Stars could find themselves in trouble with the world anti-doping agency (Wada) after blocking four players from being tested during the Africa Cup of Nations qualifier against Harambee Stars at Kasarani.
The players may also be cited for non-compliance for failing to provide samples to Anti-Doping Agency of Kenya (Adak) officials after Saturday's match which they lost 1-0.
According to Adak, they were asked to test four players from each team.
"After the match, our officials went to pick out the targeted players and while they all agreed to provide samples, some officials in the Ghanaian team held the players back, saying they did not have prior information of the testing, even though no one is supposed to be notified," said our source, who asked to remain anonymous.
The Kenyan players who were tested are Michael Olunga, Ovella Ochieng, Teddy Akumu and Eric Johanna. The source only confirmed Ghana's Christian Atsu, who turns out for Newscastle United, as among the Ghanian players who were to be tested by Adak.
"Our main target were key players from both teams and this is normal practice. We were, however, taken aback by the action of the Ghanaian officials," added the source.
The local anti-doping agency, through the Director of Standards and Compliance Sarah Shibutse, said they will report the case to Wada and Ghana's anti-doping agency.
"We are allowed to test any athlete coming into our territory without warning them. Anybody who refuses to be tested is construed to have committed a violation and we are required to report to either wada or their local anti-doping body," she said.
This is not the first time Adak have tested foreigners.